Members only article
Watching porn with your loved one. My personal experience.
October 19, 2018 4 min read
I confess that my experience with porn has not always been a positive one.
The first issue to me has always been that adult movies forced me to compare my (normal, natural) body with those (perfect, plastic-surgery-enhanced) ones I saw on the screen. This is not exactly a turn-on! I must say that this has had to do more with myself and my own mind than with porn itself: some years ago, when I went on my actual contraceptive pill, I increased from a size XS to a M, and I faced a lot of shaming about it.
I can't today realize why people were so obsessed with my extra pounds: they seemed to not notice anymore my smile or my personality, but instead they only focused on the changes in my body. Going shopping with friends started to become less and less fun, with them keeping on saying 'You would look fat in this! You could only wear it when you were a size XS!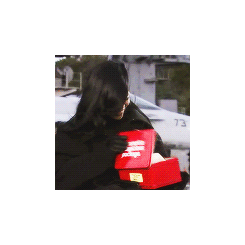 Still, I must admit seeing a perfect model in a non-sexual contest was less uncomfortable to me than watching one in porn. For me sex has always been related to feeling loved and cherished by another human being, so the whole thing made me wonder 'are those XS bodies more worthy of love than I am?'.
Let alone watching porn as a couple, while my loved one would definitely notice how perfect and thin the performers are, while instead I was feeling so ugly because of wearing a size M!
As for watching porn together, we simply didn't feel aroused by watching it. Most scenes looked to us simply like a demonstration of the incredible, illusionist-like abilities of the female performer to swallow huge World's Record cocks, or to take them into their magically stretchy orifices.
Needless to say, this created quite of a competitive setting where the female viewer (me) was always not as good as those skilled professionals on
This is a members only article
Register for free with one click to
continue viewing
Already a member? Login here