Members only article
The Lustery Playlist: Aural Sex
January 28 3 min read
When I first started watching porn, it was with a very strict always-on-mute policy… probably because my parents were in the room next door. (Sorry, Mom!) But what no one tells you when you watch porn with the sound off is that you're missing half of not just the good stuff but the best stuff. There are a lot of jaw-droppingly (and, if we're real about it, sometimes jaw-achingly) sexy things you can do with your mouth while fucking but this month's Lustery playlist pays homage to just one of them: sex talk! You're going to want to turn the volume up for this one.
Spunky and Mr Spunks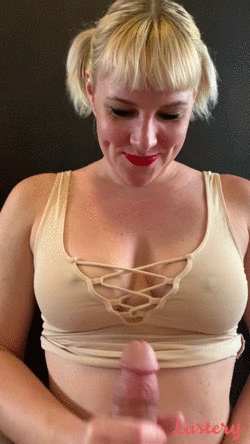 When it comes to talking dirty, few have mastered the language of lust quite like irrepressible Californians Spunky and Mr Spunks. Any one of their videos could feature on this list but what we love about this breath-taking, spit-soaked POV vertical quickie blowjob-titty job is that while Spunky is busy with her mouth, Mr Spunks is too, delivering blow-by-blow – yes, pun intended – commentary that runs the gamut from absolute filth to a veritable prayer of utter devotion.
Kate and Axel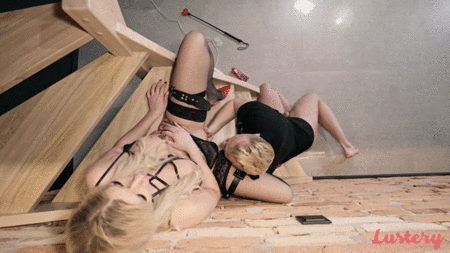 When Polish pair Kate and Axel promised something kinky for their third Lustery instalment, it turns out it wasn't just talk (though talk features heavily!) In a basement dudgeon decked out with wicked toys and with even wickeder intentions, some DD/lg (Daddy Dom/little girl) roleplay sets the stage for a sensational scene focused on BDSM and power dynamics. Expect face-fucking, fisting and lots and lots of filthy dialogue too explicit to type out.
Hanna and Jin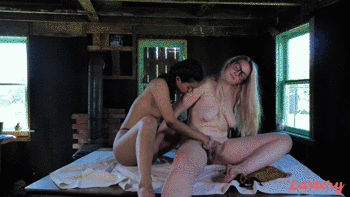 When it comes to their relationship, Hanna and Jin are one couple deviating from traditional scripts to create a more authentic – and intriguing – connection. As it turns out, 'unscripted, a
This is a members only article
Register for free with one click to
continue viewing
Already a member? Login here