Members only article
MAKE MASTURBATION MUTUAL AGAIN
May 16, 2019 6 min read
With May being #masturbationmonth, and the overall type of content we share on this wonderful website, it's time to speak up about the epic benefits of mutual masturbation.
The definition of this act can be confusing, as it can both be referring to you and your partner, each masturbating themselves, either in the same room or with the wonders of technology (phone, video chat) which the other being able to watch and listen. It can also refer to an act of hand sex you perform on each other. I'll be talking mainly about the first one.
Mutual masturbation can be incredibly beneficial to any sexual partnership. It's an extremely educational tool you can use to learn about how each is used to pleasing themselves. It can help someone who isn't experienced or finds it hard to orgasm, get comfortable before or after penetrative sex.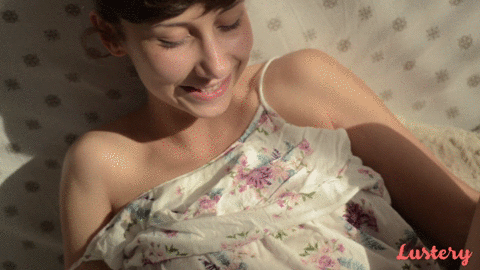 Click here to watch LILLIE & STEPHEN's full vid
It can be a safe tool to help overcome sexual trauma, which unfortunately isn't as rare as it should be in the modern age, or when someone is unable to do it due to an injury. It can help make a long distance relationship closer, and of course it can be a fun way to get off, when you're just not in the mood for the full act itself.
For most people who are in long term relationships who aren't long distance, it's often hard to imagine why mutual masturbation will be useful. You may ask yourself: 'Why masturbate with my partner when I can have the 'real thing'?

Let me rephrase the question: 'Why do hat thing I've been doing alone since I was young, perfected over the years with flawless technique to be the exact speed, duration, pressure and type of stroked tha
This is a members only article
Register for free with one click to
continue viewing
Already a member? Login here