Members only article
GETTING IN BED WITH KIM & PAOLO
December 28, 2018 6 min read
Kim and Paolo are one of the first couples that joined Lustery. We connected through social media and it was clear from the very first moment that Lustery and this couple were a great match! They embody everything Lustery stands for: sex-positivity, exploring sexuality together as a couple with an open mind, good communication and lust for fun.
They are so convinced of these ideas that they've made them into their life style – they've spent their last years traveling the world and making the hottest sex videos. We wanted to get to know them a bit better, so we asked them to tell us more about themselves.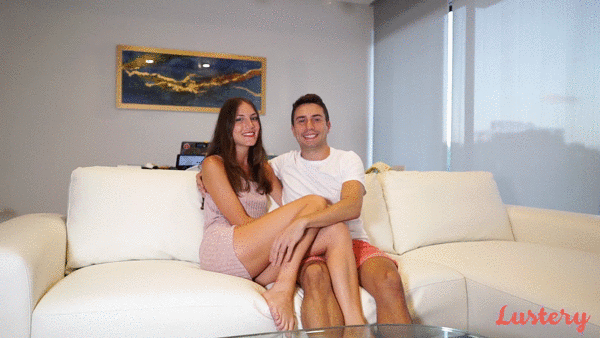 Pleasure in Paradise - click here for full vid
- Your names/ages & where are you from?
We're Kim (24) and Paolo (29), we were born in Italy and raised in Argentina.
- How did you get to know each other?
We met at the office, working for an international company, Kim as account manager and Paolo as an IT (we were normal people). Our relationship started with a road trip we made with co-workers for Carnivals, and now we celebrate it every year in a different part of the world.
- How would you describe your relationship.
Honest, sexual and friendly. We're not perfect but we always have in mind that we love and want the best for each other, so the least we can do is being honest, acting as best friends and fucking the shit out of each other while discovering new fantasies together. Our concept about an ideal relationship is that we don't belong to each other, but we actually choose each other every day.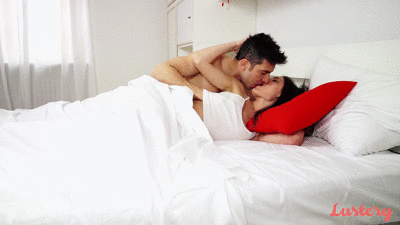 Oh-so-pure passion - click here for full vid
- Your favourite food:
Wow, this is so hard. Can we say all of them? We love cooking and going to restaurants, we love healthy and junk food, we go crazy for chocolates and fruits. We really love them all.
- How did you get int
This is a members only article
Register for free with one click to
continue viewing
Already a member? Login here