7 Erotic Artists To Fantasise Over
May 26 9 min read
Sexuality can get a little mundane. Cycling through the same old memories, empty moans to that time you got caught in the woods with that good-for-nothing-but-masturbating-over ex. When it comes to sexual fantasies, we all need a little inspiration sometimes.

So here it is. An incomprehensive selection of fantastical, mythical and fine pieces of erotic art to spice up your Instagram and dampen your thighs.
Maidenfed
I first came across Maidenfed on Tumblr, via an image of her working a lemonade stand topless, with offerings ranging from, 'lemonade $3' to 'I spit lemonade on your dick $8'. One of those rare artists who own their powerful persona, "Maidenfed is the part of me that isn't boring as hell", she told Dazed. Her work explores a fetishistic aesthetic with a darkly poetic imagination. Discover her collage series, Venereal Versailles or head to Soundcloud to listen to her rap, James Bondage.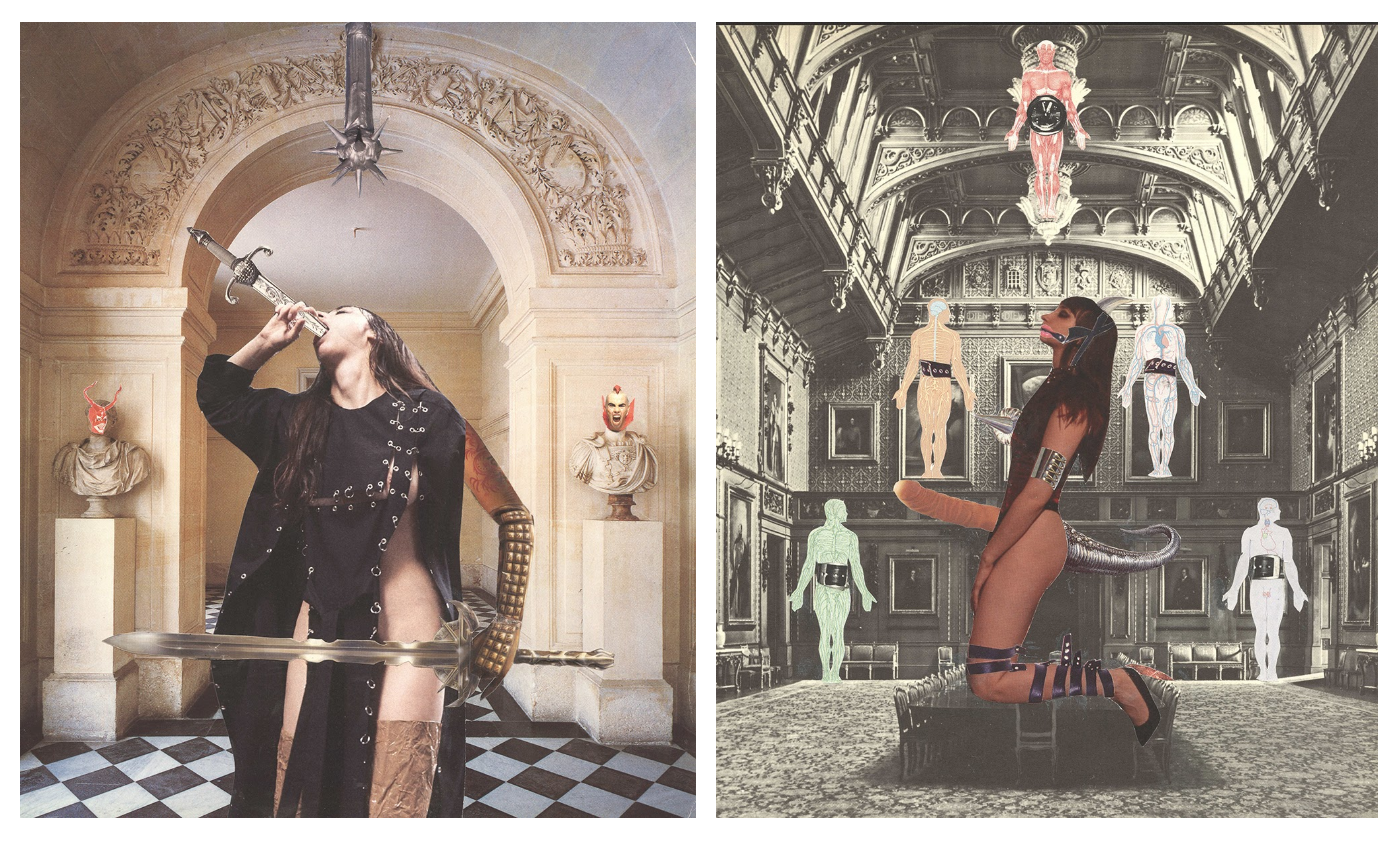 Natalie Krim
Natalie Krim is an artist with a sensibility for omnipresent female sexuality and a love for vintage lingerie. Frequently working with old ledger paper from the 19th and early 20th century, her sensual figures sprawl across bureaucracy, where the erotic is usually sublimated. Krim began her creations following a breakup, and you can see how her characters are sometimes sad, other times joyous, revealing sexuality to be complex yet playful. She has since exhibited worldwide and collaborated with the likes of Vogue and Calvin Klein.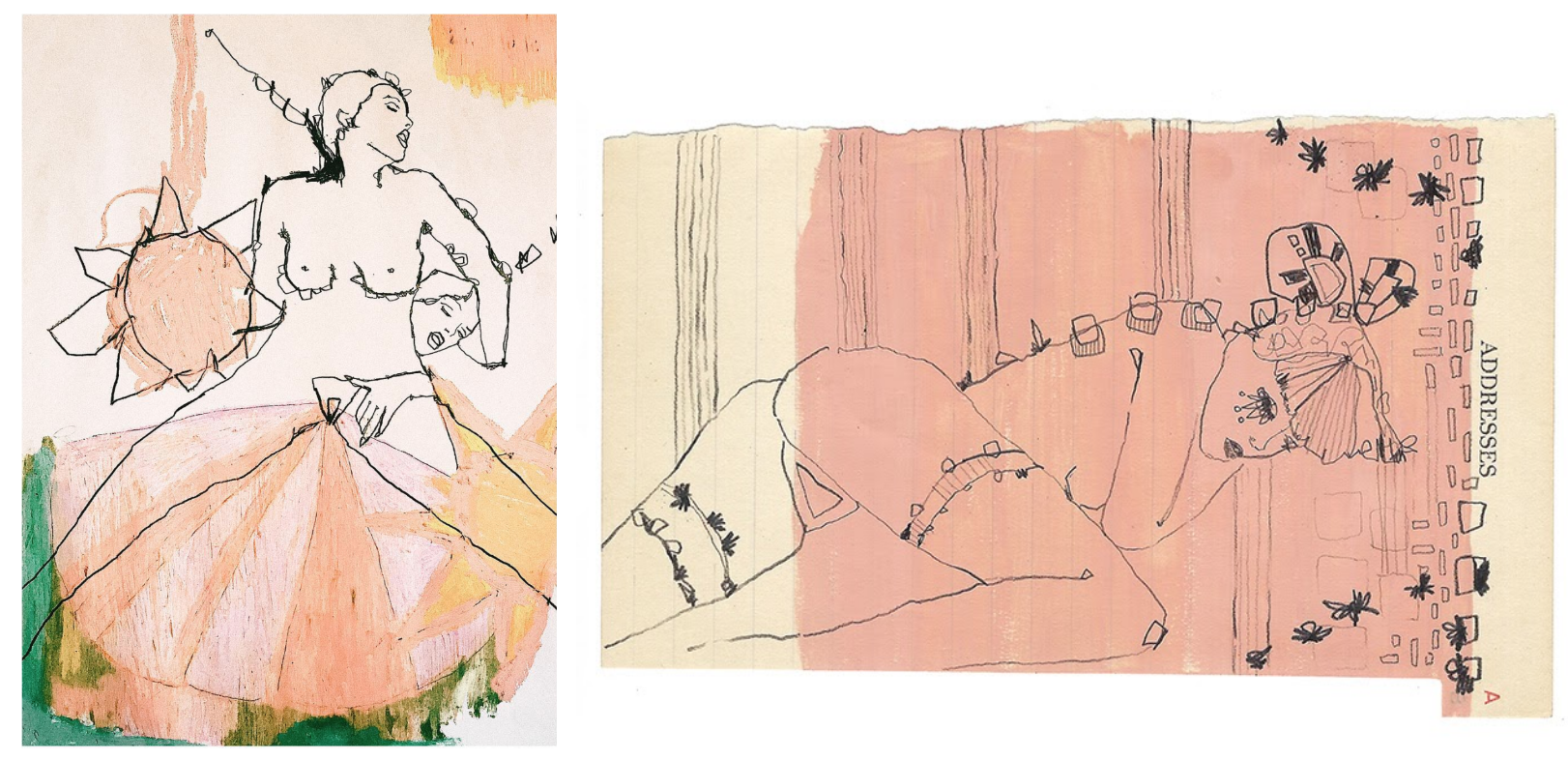 Frances Waite
Escape Fantasy from the American artist, Frances Waite explores an apocalyptic world through photorealistic graphite drawings. Provoked by a recent move to California, Waite felt the threat of natural disaster: drought, wildfires, earthquakes and soon found this emerging in her work. The apocalyptic scenario has obvious resonance today but perhaps the most meaningful parallel is not the end of the world, but the possibility of awakening a better future, "where there is no oil and no movie theatre but there are still rites of passage. Still first kisses, still realising "I'm gay", still going swimming and thinking "this is amazing", Waite tells Something Curated.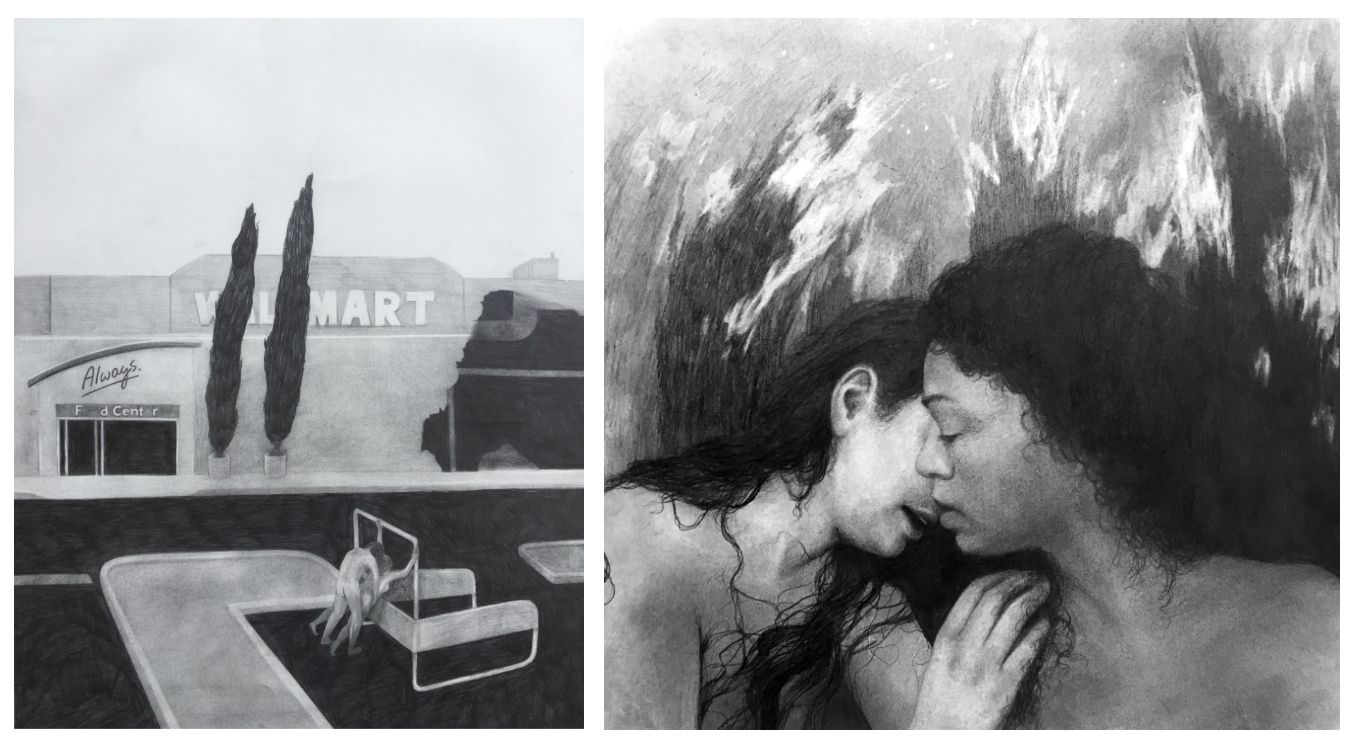 James Bidgood
The Godfather of homoerotic photography, James Bidgood is most known for his photography and film work from New York in the 1960s. In the pre-stonewall era, the camp fantasy was truly an avant-garde statement. A dreamworld of myth and queer beauty, Bidgood's technicolour tableaux (created in his studio apartment!) continue to be a clear inspiration to many fashionable photographers today.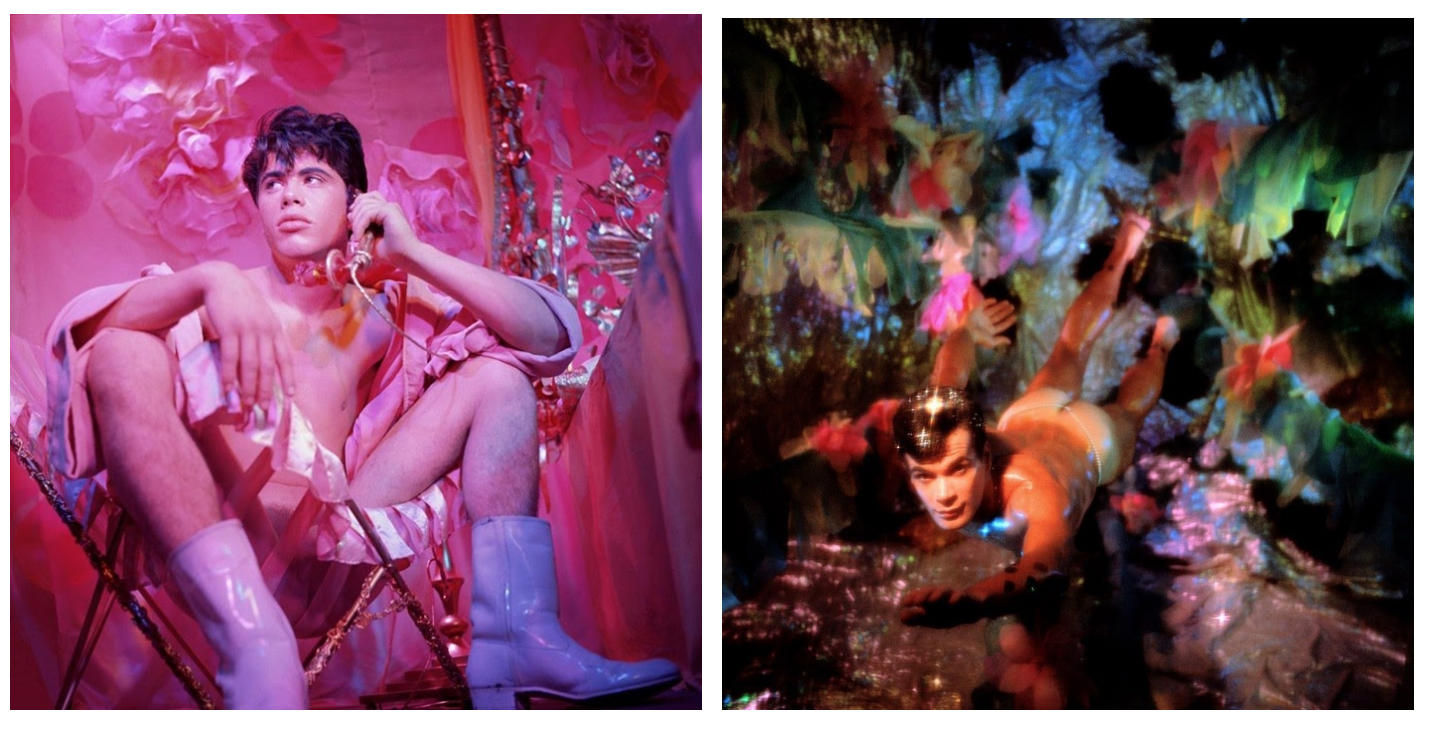 Moebius
Moebius is the pseudonym for the late French artist, Jean Henri Gaston Giraud, who specialised in the bandes dessinées comic tradition. Moebius collaborated with director, Jodorowsky on multiple works, including Dune, but you may not have heard of their erotic graphic novel, Angel Claw. Sci-fi and fantasy pervade these erotic illustrations, where ominous gang bangs, galactic tendrils and a discarded phallus or two make a frequent appearance. However with lines like 'I knew that the house had been abandoned for half a century, but I felt compelled to make my way to it. From its open windows came the powerful scent of sperm', you might not be purchasing this illicit book for its literary value.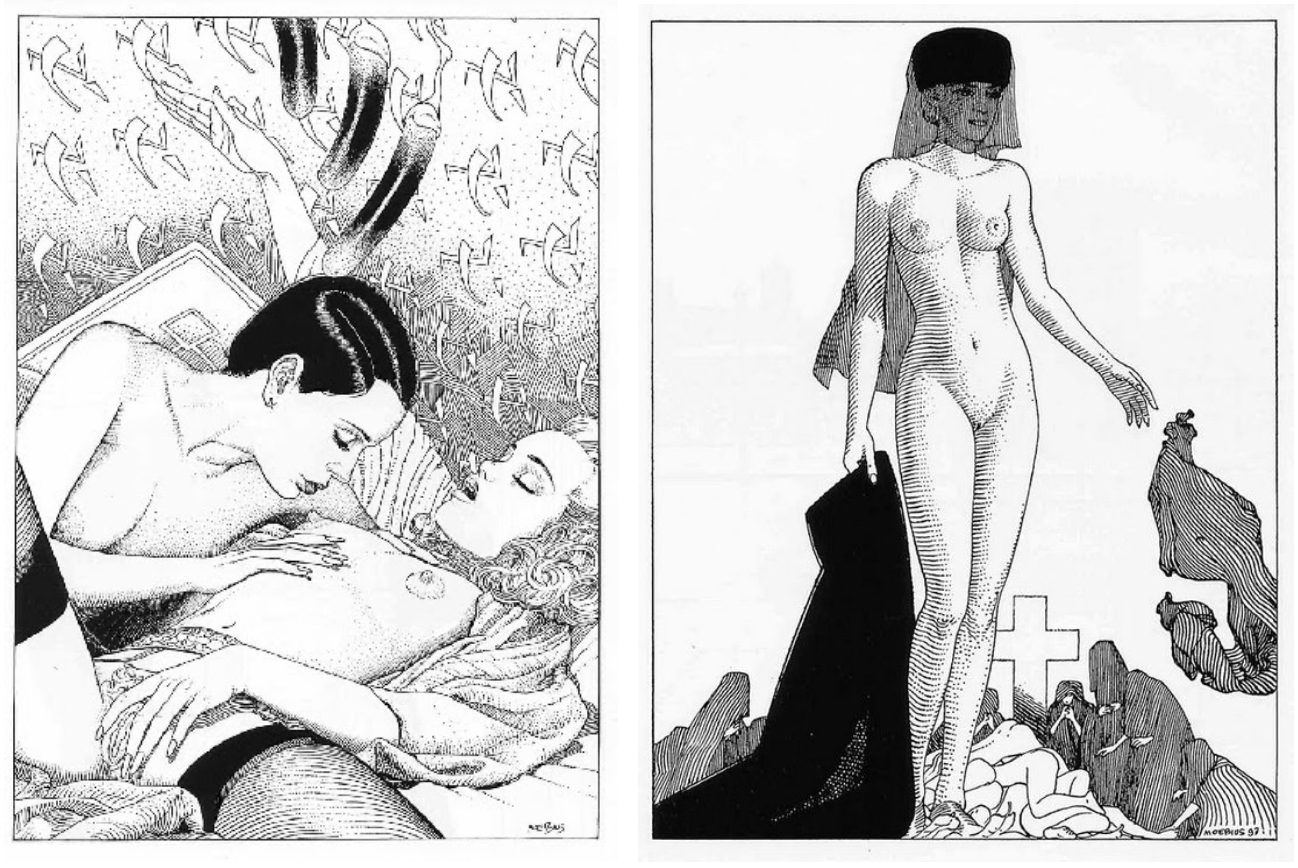 Sophia Narrett
Sophia Narrett's embroideries are more of a critique of fantasy. Reminiscent of reality TV shows like Love Is Blind, she plays with how romantic fantasy can lead us to roleplay in our real lives, "I want to depict confusing interactions between people, especially those that let the imagination and desire blur real life and involve some kind of role-play" Narrett tells It's Nice That. Intricate and idyllic scenes contemplate our need for escapism and the idea that there is one relationship fantasy shared by all.



Kristen Liu-Wong
A vibrant underworld of savage women. The illustrator and painter, Kristen Liu-Wong, is not an artist you will tire of quickly. With richly detailed images, Liu-Wong portrays female sexuality to be as animalistic and fierce as the creatures that accompany her women. So many erotic artists face the question of whether their work represents their sexuality, Liu-Wong tells Juxtapoz, "I definitely enjoy some of the sexual exploits and gear that I feature in paintings. I've never gone full-on dildo mask, but there's always tomorrow!"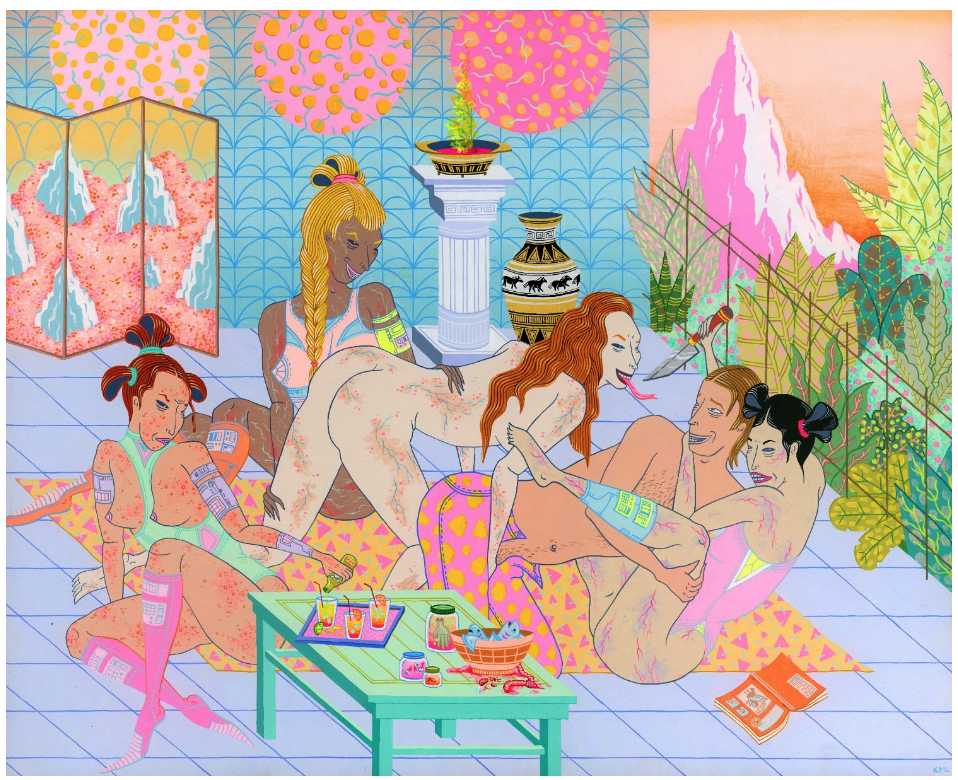 Dildo masks, mythical nymphs, regal BDSM scenes, who knows what fantasies tomorrow will bring? I hope this erotic art inspires yours.