It's not easy being a sex worker online. Even if you've got a stash of red-hot nudes begging to be bought by thirsty followers, getting them seen by an audience is increasingly difficult.
Throughout the years, we've grown accustomed to social media platforms changing algorithms and advertising models, as well as updating vague terms and conditions to justify shadow-banning sex workers. No matter how many hoops we jump through – blurring nipples, censoring words like 'sex', creating alt accounts – the seemingly endless purge of horny content creators continues.
These pearl-clutching policies don't just impact sex workers, either. The censorship of artists and models like Exotic Cancer and Curvy Nyome has flagged issues around artistic freedom and racial bias in algorithms, igniting campaigns for change. Sex workers have continuously campaigned against social media censorship too, spearheading initiatives like EveryBodyVisible and, in the case of sex worker Rebecca Crow , taking Instagram directly to court.
In this online landscape fraught with instability, Twitter –  despite rules which bar nudity from header images and require adult content to be marked as 'sensitive' – has remained comparatively reliable, even with  its history of shadow-banning . So when rumours of a 'purge' started circulating just a few weeks ago, when the  Twitter accounts of ModelCentro and Clips4Sale were suspended , widespread panic trickled through the community.
Sex work consultant and marketing extraordinaire  Amberly Rothfield quickly delved deeper, teaming up with tech-savvy wife  Danielle Rothfield and statistics expert  Dr. Jane Boon to collate and crunch the numbers. "I would tell you if there was something to be concerned with," Amberly wrote in her  report of the data . "The answer is no." In a nutshell, the increased deletion rate was a result of Twitter  refocusing on its verification process , and a site representative also confirmed to  Rolling Stone that "there are no plans to change our sensitive media policy as it pertains to adult content."
Still, the idea that yet another social media platform was set to ban sex workers shivers down the industry's collective spine, raising the question: If Twitter does openly crack down on sex workers, what next?
"The best advice I can give everyone is to maintain a few social media apps and bounce around," says porn pioneer  Courtney Trouble , who had their account suspended back in 2017. After a lengthy wait and the help of a friend with connections at the company, Courtney managed to recover their profile – although now, with Twitter's increasing reliance on automation, the appeal process is even more convoluted.
"Twitter highly values journalists, so sex workers can also 'become writers'," continues Courtney, who advises sex workers to list seemingly vanilla work credentials in their bios to avoid being flagged. "I knew how much they valued writers, so I started making sure I connected all my writing gigs. I would highly recommend having some kind of claim like 'writer at…' or 'co-founder of…' even if it's fake." Another tip? Avoid drama at all costs. "Ignore trolls that seem aggressive or petty because they will fuck with you using the platform's TOS (Terms of Service)," Courtney explains. If you're really desperate to throw down online, do it with an alt account – that way you don't run the risk of a bitter, pissed-off user targeting your account in sheer malice.
For those with the time and resources to do so, Courtney also recommends keeping an "email list with the consent of your fans so you can send out newsletters every month or week," but sex work innovators are also working hard to build their own alternatives.  Hate the questionable history of OnlyFans? Turn to sex worker-led alternatives like  JustForFans and  AdmireMe . Sick of being banned from payment apps? SpankPay is  sex worker-friendly crypto .  Vex Ashley just launched her own site, and stripper collective  CyberTease is making innovative content throughout the pandemic.
But scaling up these operations means promoting them, which means jumping through the aforementioned hoops on existing social media platforms. It's easy to argue that sex workers should build their own alternatives, but it's not exactly realistic:  Net neutrality laws are constantly challenged,  investors are known to shy away from NSFW projects and sex workers spend most of their time fighting this bullshit already. This discrimination isn't individual, it's structural; tech giants can't be toppled overnight.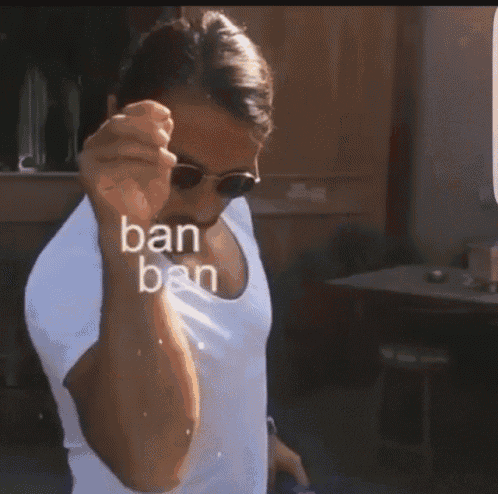 These conversations are anything but new to  Dr. Carolina Are , an online moderation researcher, activist and blogger at  Blogger On Pole . She's spent years closely monitoring social media crackdowns on sex workers, and in the process, she's learned a few tricks to lower the risk of being banned – "although I find most of them enraging," she says, "because they become a process of self-censorship."
A crucial caveat is that Twitter's official communications frequently mention automation, which flags important discussions around  algorithmic bias, which puts marginalised creators across the board at higher risk of being targeted.
"Users in the past have avoided logging onto platforms altogether for three or four days to 'reset' the algorithm," Carolina explains. "They've also started monitoring their bans and content removals to edit their posts around them. They engage in shout-outs with similar accounts or, even better, with accounts from different beats to broaden their audience, [and] they refrain from mentioning 'links in bio', instead mentioning their 'website' or other synonyms." Finally, sprinkling clothed pictures and videos ("Ew, I know," jokes Carolina) in amongst the more hardcore content can lower your chances of being flagged.
Jumping through these hoops can protect you to an extent, but Carolina still favours tackling censorship by "teaming up with others and making noise." Following journalists that closely cover these issues is one key tip which can foster powerful connections. "Being covered by a journalist sometimes forces platforms to apologise and reinstate accounts, and it can give your account a boost in following too," she explains.
Social media presence isn't a prerequisite for sex workers, but subscription sites like OnlyFans are a vast, horny Wild West which survive on NSFW content without giving sex workers anything in return. If anything, the opposite is true; after building a reputation on the backs of porn stars, plenty are worried that the company is only a few years away from turning its back on the industry for a sanitised, SFW pivot. Instead, it's worth looking for platforms that actively promote sex workers and take pride in their ethical business models – just like the sexy site you're browsing currently.
Making noise is more vital than ever, especially as sites advertising full-service sex work have come under fire so frequently and voraciously in the recent past. Advertising your NSFW content shouldn't be this difficult, and the exhaustion of constantly jumping through these hoops takes a genuine toll. "The inability to say 'I am here for work' is stressful and harmful," summarises Courtney, who highlights that minimising your sex work on social media also leads to more time-wasters. But ultimately, "shadow-banning and banning can both create feelings of isolation and rejection," especially when you're the target of one nasty troll.
Despite the negativity, Twitter has become more than just an advertising tool; for plenty of sex workers, it's a space to find like-minded users and foster a sense of community. Groups like  Hacking/Hustling , as well as experts like  Amberly Rothfield and the  CEO of Sex regularly share valuable tips, threads, and research.
Nobody can say for sure whether Twitter will crack down on sex workers, but in the meantime, it's important to keep fighting for fair access to social media. "The Twitter ban – coming after the Instagram ban, and the TikTok ban – shows that 'posting elsewhere' is becoming less and less of a possibility for many users," summarises Carolina, arguing that the fight against censorship is bigger than one demographic. "The discourse needs to change to show that this isn't just about one user group not being censored – it's about that censorship eventually trickling down to everyone."
So, advice for sex workers: delete that kinky header photo, keep the online beef to alt accounts only, and spread your content across various platforms, including your own website if that's a viable option. Track down and support sex worker-led alternatives. Fight for innovation. This applies even if you're not selling your horny wares online. it's important to keep making noise before the tech overlords come for you, too.