Arousal. Anxiety. Excitement. Confusion. Pleasure. Shame. There's no denying that many of us have a fraught relationship with porn, at best considering it a "guilty pleasure" (with the emphasis often shifting between guilt and pleasure) or, at worst, feeling that consuming porn means there's something "wrong" with us. The idea, then, of being able to enjoy porn, and we're talking as much or as little as you like, and being able to do so with no icky emotions might seem impossible. However, not only is it entirely possible, but it might just be that start of a healthier outlook on your own desire, agency and impact each time you press 'play'. The sex educators and industry workers behind POV's online porn literacy course 'How to Watch Porn' hope to show you the way.
Enroll here for the FREE 12-part 'How To Watch Porn' course now and read below about why the world needs this course…
In a month when everyone else seems to be talking about abstaining from porn (aka "No Nut" November), you're talking about how to watch porn. Why?
Kody McCree, American sex educator and erotic content creator: As an American, I've seen the No Nut November movement grow from an offshoot of MOvember (a US based initiative that originally set the month of November, in which male participants would abstain from shaving their facial hair in order to raise awareness about men's health issues, such as prostate cancer) into a full blown wellbeing/fitness trend. It's led to tons of misleading videos and articles spreading inaccurate information about health and most importantly about so-called porn and sex "addiction".
Abstaining from porn as a means of "curing yourself from addiction" not only leads to a negative association with erotic media, but can also negatively impact your personal connection to sexuality, a key pillar of self-identity. Neither sex nor porn are considered addictive in the realm of mental health, so we created this program as an opportunity to examine commonly held beliefs about porn and allow viewers to draw their own conclusions about what's best for them. We're hoping people who watch the series will use the information to help identify when porn can, in fact, detract from their sex life, and most importantly, learn how to use porn consciously as a means of exploration, education and, of course, pleasure.
What misconceptions lead to an unhealthy relationship with porn?
Paulita Pappel, Spanish filmmaker and pornographer: The biggest misconception about porn is that it is, per se, harmful. We often read in the media that porn destroys relationships, creates sexual dysfunction, is misogynistic and is addictive. We challenge these misconceptions in the course based on scientific research and our insight and experience as educators and industry workers. These ideas create shame and guilt around porn consumption, which leads to an unhealthy relationship with porn and our sexualities and desires. Shame leads to a lack of communication and can foster patterns of behaviour not aligned with the rest of our living standards. Sexuality is an integral part of our identities, regardless of how much porn we watch or sex we have. Being informed and developing a conscious practice is beneficial in all sexual realms.
Why does the world need this course?
Madita Oeming, German porn scholar: There's no other medium with such a massive discrepancy between how much we use it and how little we know about it. Porn has become part of everyday culture and is now more readily available than ever. At the same time, we're still widely ignoring it – whether in the educational system, public discourse, or in our friendships and relationships. In mainstream media, there is a lot of disinformation about porn and public debates are often emotionally and morally charged. The world needs this course to tackle an ongoing cultural taboo and rethink porn.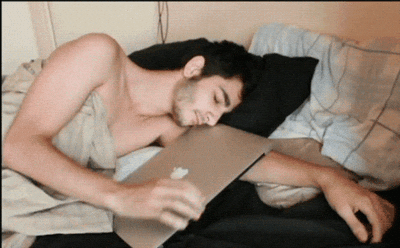 What does the course cover?
Aria Vega, American sex educator, writer and podcast producer: We designed this course to help demystify the adult entertainment industry by helping viewers develop porn literacy, and to tease apart cultural myths from the truth. The course also provides resources to help viewers to continue to unpack their relationship to porn on their own, and creates a framework for consuming it ethically and without shame. The topics covered include defining "pornography", sexual fantasies, porn sex versus real-life sex, negative porn myths, porn and misogyny, representation, healthy porn habits, and unhealthy porn habits.
Who is the course meant for?
Aria: This course is for anyone who has ever had strong feelings or opinions about their porn use. Whether you've internalized shame about porn and masturbation and want to address it, or you're concerned about how it might impact on your relationships or body image, or you just want help finding more of the content that turns you on the most, there is information and guidance here for you. Maybe you just want to learn or teach about porn literacy. Teachers and professors, we'd love to be a part of your curriculum! Even if you're just curious about what experts have to say on the subject, you're more than welcome.
What do people take away from it?
Paulita: The course is designed to equip people with the tools to free themselves from shame and guilt, discover the empowering potential of porn and create a healthy sexual self-care routine. There is theoretical information and resources to develop a better understanding of what porn is and what role it can play in our sexuality. There are also many practical suggestions and exercises for introducing consent in our sexual relationships and cultivating intentional practices. All these resources are meant to help people gain agency over their sexual life, whatever their choices are.
There is no other medium with such a massive discrepancy between how much we use it and how little we know about it - madita oeming
Why is it important to be listening to people who work in the porn industry when it comes to how we consume porn?
Kody: Much in the same way you wouldn't get a tour of a factory from someone who has never been there, it only makes sense to get an overview of porn from people in the industry. People who work in the porn industry have experience from all sides – from growing up with particular viewpoints about porn, to being involved with production, not to mention as viewers of the finished product from both of these viewpoints as well. We have the ability to differentiate reality from "movie magic", as well as talk about history, trends, and so forth in a way that no one else can. While we obviously couldn't put all of that in this one series, we've provided a lot of food for thought on porn consumption that I think will really surprise viewers.
How could increased porn literacy in consumers change the porn industry?
Madita: First of all, someone who is porn literate is more likely to pay for their porn. We need a public conversation comparable to that about organic meat or slow fashion. Porn consumers need to become aware of their power and responsibility. Porn literacy can help them tell the good players apart from the bad ones and will motivate them to reward the former financially. This could foster a shift within the industry. Porn literate users are also more likely to care about performers' wellbeing and, therefore, to stand up for sex workers' rights or against censorship laws. In this way, it can help bring about political changes that will benefit the adult industry. Overall, porn literacy can help fight the stigma around producing and consuming porn.
Enroll here for the FREE 12-part 'How To Watch Porn' course now!
Podcast Transcript: