Have you ever been so focused on achieving orgasm with your partner that you couldn't focus on your own pleasure? 
Have you ever felt guilty for taking too long to come? 
Do you feel like you've failed your partner if you couldn't make them come? Oh, the havoc our culture has wreaked.
It's easy to internalize the message that partnered sex is only "successful" if at least one person comes. Think of every sex scene you've ever seen in movies or on TV. They always end with an orgasm, often a simultaneous one. In pornography, there's even terminology for the moment of ejaculation (the "money shot," which inherently inflates its value).
Since these are the primary ways in which people witness sex, it makes sense that we'd internalize the norms they perpetuate. Many of us put major pressure on ourselves to reach The Big O with our partners. But what could sex be like if we didn't?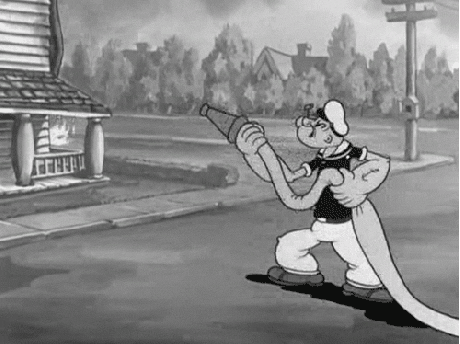 A New Narrative
I've never had an easy time reaching orgasm with a partner. I have a brain riddled with anxiety and a body that's endured much post-traumatic stress. I've been absorbing the body shame that runs rampant in Western society since pre-pubescence. As a woman, I've been trained by the patriarchy to prioritize the pleasure of my male partners. The odds were always stacked against me.
I first became a sex educator at one of those progressive sex shops  in a big liberal city. After awhile, I noticed that we tended to offer more guidance on giving pleasure than on receiving it. Our most popular workshop was about improving your blowjob game, and was generally attended by straight women looking to please their boyfriends. I doubt there's anywhere on Earth where straight men gather for the same purpose, but I digress.
It took me awhile to learn to shift my focus toward expanding my own ability to receive and experience pleasure. I did so primarily to alleviate my post-traumatic stress after a sexual assault, but there were even bigger benefits. It suddenly became easier to release the narrative that orgasms were the end-all-be-all of partnered sex. I realized that it was most important to me to experience more pleasure for more time than it did to pursue a fleeting peak.
Pleasure Is The Point
When I go into sex without the expectation of an orgasm, it frees up so much mental bandwidth. It lets me stay in the moment with much more ease. This mindset actually makes it much more likely that I'll experience an orgasm. It seems counterintuitive, but there's lots of evidence  that suggests that the more focused you are on the prize, the less likely you are to win it. I know, it's so cruel.
Reducing the emphasis on orgasm also eliminates the sticky debate around which person is "responsible" for inducing it. Personally, I'm not fond of using that term in this context, because it connotes obligation. In a fully consensual encounter, no one is obligated to do anything. However, it may be worth a second thought if your partner doesn't seem terribly concerned about your pleasure.
Too many factors contribute to reaching orgasm on any given occasion for the burden to fall on one person, myself or my partner. It's completely okay to want most or all partnered encounters to involve an orgasm. It's also okay if you'd like your partner to do the heavy lifting to get you there. The problem comes if your cheat yourself out of pleasure in pursuit of it, because that's the whole point of sex!
Differing Goals
For me, solo sex and partnered sex serve very different purposes. The former is the most reliable way for me to experience orgasm. It allows me to fully dive into sexual memories and fantasies, or occasionally porn. I can indulge myself at virtually any moment I'd like, and be completely un-self-conscious. This is why I tend to masturbate just as frequently when I'm in a relationship as I do when I'm single. It has distinct benefits and pleasures.
When I'm with a partner, I'm attuned to all of the beautiful sensations I'm receiving. I focus on the affection I have for my partner. I get creative with techniques, positions, and toy use. I tune in to the input from each and every sense. Sometimes I come, and sometimes I don't. But I never let myself become hyper-focused on it.
My best advice is to let orgasm be the cherry on top of an already delightful sex sundae. In my experience, that's a win-win situation every time.