The last twelve months have been financially disastrous for many of us, but The New York Times  recently decided to make life even more stressful for sex workers by platforming a thinly-veiled moral crusade against porn titans. There's a lot to unpack in the lengthy, salacious article – and journalist Melissa Gira Grant has done so excellently in her analysis for  The New Republic   – but the bottom line is that sex workers are caught in the crossfire of yet another battle in the never-ending war against porn.
In the aftermath of this latest controversy, Mastercard, Discover and Visa all announced they would cut ties completely with Pornhub. Given the already limited amount of stigma-free payment options for sex workers across the board, the news came as a huge, if not exactly shocking, blow, and one which could have serious, long-lasting repercussions . So, what next?
It's already common knowledge that the likes of PayPal, Venmo and CashApp aren't exactly sex worker-friendly , but there are ways to navigate these platforms and their notoriously discriminatory rules. Most are fairly obvious: make sure your client uses discreet payment references (it's genuinely wild how many guys send a $10 tip with the payment reference 'dick pic' or something similar), always withdraw pending funds immediately and aim to spread your income across different services.
Frustratingly, instability is the sex industry default – and the best way to navigate this is having a back-up plan for  your back-up plan.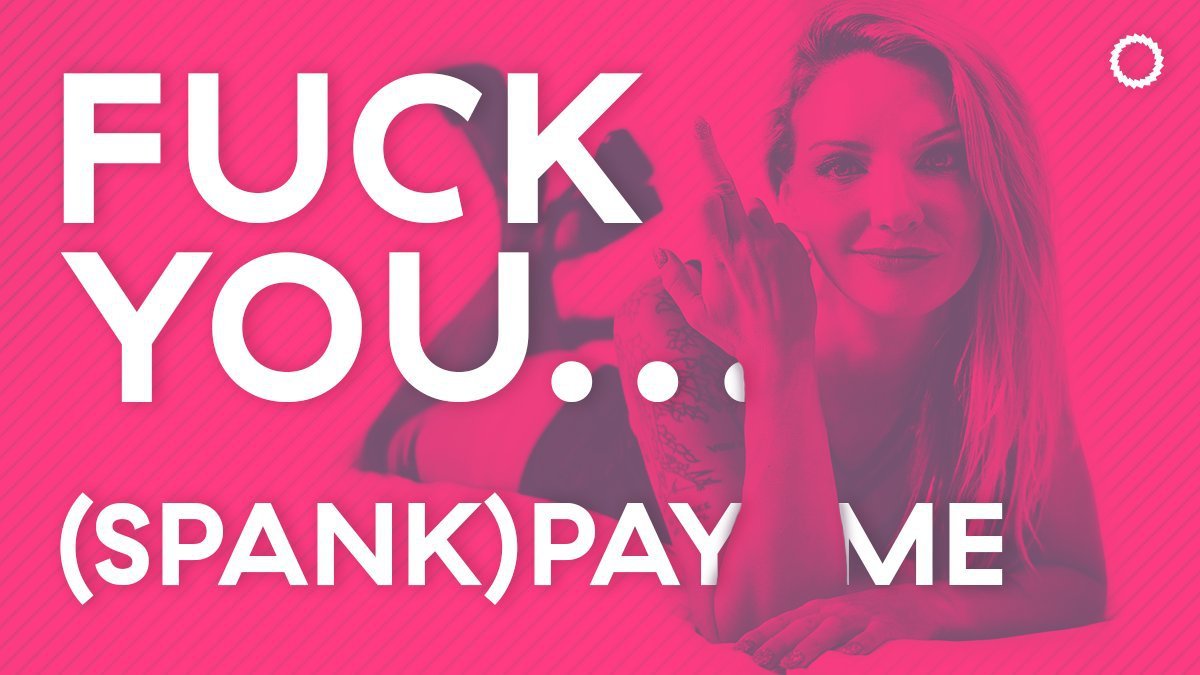 Even if you take every possible precaution, it's disproportionately common in the sex industry for clients to request chargebacks – so much so that  porn sites have long been treated as 'high-risk' by credit card companies, who use this reasoning to justify extra fees . It's hard to know exactly how many sex workers have had their accounts closed after chargebacks sparked further investigation, so I do what any self-respecting, excessively online journalist would do:  I run a Twitter poll . Almost 75% of voters claim to have had their accounts banned due to sex work, and a handful slide into my DMs to share horror stories of clients scamming them out of huge payments for custom videos.
Horny subscription sites aren't immune to these chargebacks, either. When Bella Thorne tricked OnlyFans followers into paying $200 for a so-called 'naked' picture, an avalanche of chargebacks came through so quickly that  many believe she was the reason behind harsher payment restrictions . There are some protections – for example, the  OnlyFans FAQ states that a chargeback "may result in the User's account being immediately and permanently excluded from OnlyFans – but the money will  be refunded, and you will  have given out your top-tier nudes for free.
Each of these sites has different payment options – as do your favourite filthy webcam sites, which usually team with the likes of  Paxum, epayservices and  SegPay, which also sponsors Pineapple Support, a mental health nonprofit for sex workers – which generally offer more security than individual bank transfers, but in return they'll take a cut ( again, this varies depending on the provider ) of your cash.
The competition on these platforms is increasingly fierce, but a handful of sex workers are doing the Lord's work by channeling their expertise into comprehensive resources. Lola Davina 's books on managing your finances are a great touchstone, as are Amberly Rothfield 's expert guidance sessions. Another sex worker has even created a brilliant, tongue-in-cheek ' Dumb Whore's Guide to Killing It On OnlyFans ', using her experience to help others.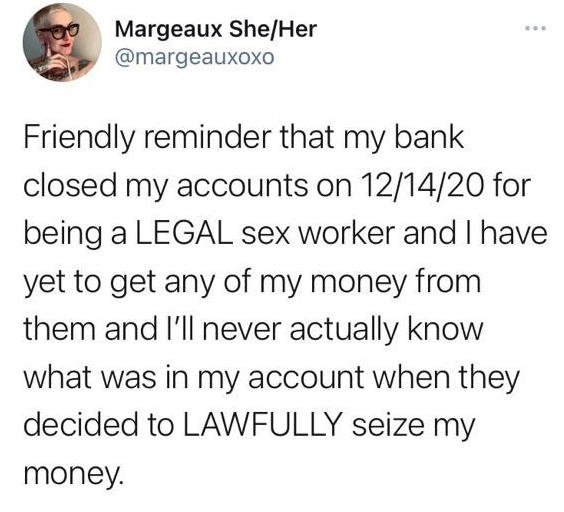 Especially in the weeks following the latest Pornhub scandal, cryptocurrency –  digital currency, which is traded online – has emerged as an increasingly viable option for sex workers. There are various types of crypto, but the ones you're probably most familiar with are Bitcoin, Ethereum and Litecoin, which are increasingly accepted as payment on porn sites. This makes total sense, given that cryptocurrency is basically the cyber renegade of the financial world: its key appeal is that it's decentralised, which means there's no risk of interference from pearl-clutching government overlords. Instead of conventional banking records, it's logged and recorded through blockchains, which are technologically complicated but generally considered more secure – for the techies,  here's a more detailed breakdown .
However, cryptocurrency is also  notoriously volatile – its value fluctuates constantly, sometimes at breakneck speed – and not exactly widely-used, which means it won't get you far if you desperately need to pay rent or buy essentials. For tips and gifts, cryptocurrency is a viable option, but for day-to-day expenses, it likely does little to help sex workers struggling to survive. This is changing, though, and the list of services which can be paid for with cryptocurrency is slowly expanding.
In fact, in the wake of the last few, frustrating weeks, cryptocurrency is being hailed as somewhat of a porn industry lifeline – although it's long been described as an industry staple, with  digital strip clubs in particular using cryptocurrency during lockdown . Leading the pack is SpankPay, 'Crypto Payments Made Sexy', which posits itself as the ultimate sex worker-friendly crypto option, and recently  proved it by giving away $110,000 to sex workers . It's a positive step forward, but still one which does little to alleviate the inherent instability that sex workers still struggle with on a daily basis.