Do you think the type of porn you watch, read or listen to says a lot about you? It does! While we're not claiming the following is some sort of sexy Myers-Briggs (not even we can make Myers-Briggs sexy), we still figure the saucier edit of your online search history reveals more about you than you might think. Whether it's a plot-based saga full of twists and turns or POV-style close-up porn videos, your pleasure habits may be connected to your personality in some surprising ways.
Find your trope and see if you agree with what it says about you! (And if you think you'd like to more intentional and less tongue-in-cheek look at your porn viewing habits, don't miss our very own free 'How To Watch Porn' online course.)
Crossing Blurred Lines
Examples: friends to lovers, enemies to lovers, sex with a coworker, sex with your ex
This kind of porn is shyly seductive. It's one too many tequila shots, it's a good girl gone bad for a night. What does this mean about you? You are organized chaos, you're a twisty straw in a bland drink. A lot of your life is lived quietly but when you're out to have fun, you're bold and like to test the limits. You may not be the proverbial "life of the party" (because you maybe also have spikes of anxiety) but you will definitely have a good time. The idea of doing something "naughty" might sometimes scare you but not nearly as much as it turns you on.
The idea of doing something "naughty" might sometimes scare you but not nearly as much as it turns you on.
Plotless Sex
Examples: anything that does not require a modicum of thought to follow
You have a busy life or a lot of anxiety – maybe both. Either way, you like porn that allows you to really shut your brain off. There's no thinking, no elaborate storylines, and no overly-complicated emotions, just pure sex. Maybe it's animalistic and rough, maybe it's not. You likely enjoy all different types of porn, perhaps you even have a favorite but, in general, you tend to click on things that manage to catch your attention in between the hundred other things going on in your mind.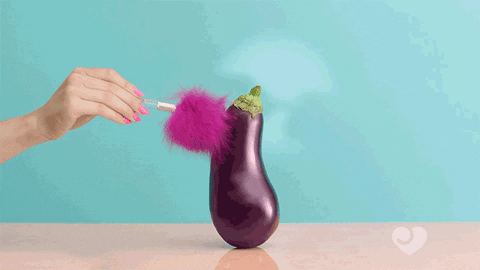 Exhibitionist Erotica
Examples: public sex, sex toys in public
You're a thrill-seeker but not in a conventional way. It's not really about skydiving or once-in-a-lifetime experiences, it's more about living according to your needs and desires. Maybe you'd love to visit a nude beach. Maybe you are working hard to accept and love your body the way it is. And maybe you crave a deeper understanding of why society has placed all these weird rules on things that are really natural as human beings (think nudity, polyamory, and the like). #Freethenipple, gender equality, and living the way you truly want to live (because life is short) are all concepts that resonate with you. Also, you just love having a good time.
Forbidden Fucking
Examples: forbidden romance, torrid affairs
As in your search bar, so in your life – while 'incognito mode' may be your default to the outside world, your unassuming facade hides a thirsty imagination that craves more than just 'blurred lines' (see above). It's about diving into the world of "what if" but all the options are exhilarating and naughty. You likely gravitate towards plot-heavy content that includes themes, a motif, roleplaying, and tons of boundary-breaking mischief. This is not necessarily mirrored in your own sexual experiences but you daydream that your sex life could be like this. After all, you feel sexiest when you have a dirty little secret.
As in your search bar, so in your life – while 'incognito mode' may be your default to the outside world, your unassuming facade hides a thirsty imagination…
Kink-Specific Porn
Examples: anything including specific kinks (foot fetish, degradation, etc.)
You are a curious person who knows what you want and your porn searches are often very precise. When people gravitate towards kink-specific porn, it's likely filling some need in their own life. For example, if you find yourself scrolling videos of possessive dominant and obedient submissive scenarios, you're likely fairly involved in that world in your own life. Another reason for loving this sort of fetish-focused filth can be that you are interested in exploring a certain thing but have no outlet for it in your real life right now. The flipside of being so in tune with your own needs is that sometimes you can get frustrated when they're not met to your very exacting specifications – don't close yourself off to other types of pleasure.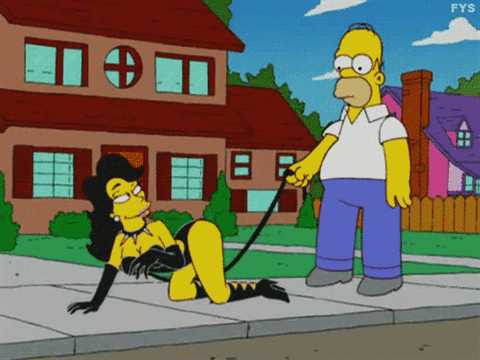 General Kink Adventures
Examples: BDSM without plot, non-specific kinky fun
You like it kinky, and that's it. Your porn searches are only vaguely clear – after all, you don't want to be too specific and miss out on something you might not yet know about. You could search for "bondage" and not really have a preference over what kind of ties are used or the methodology behind it. You could search for "anal play" but not have a preference if it's with a toy or not. You like things specific, but not too specific. This likely is echoed in your own life – you're not about to close yourself off to anything just because it's out of the ordinary. You're likely the "I'll try anything once" type, which has given you a lot of fun, sexy stories to share.
Orgasm Control Porn
Examples: JOI (jerk-off instructions), orgasm control
You are more than likely someone who has been involved in a kink dynamic before, where there is a clear dominant and submissive dynamic. If this isn't something you've experienced yet, it's definitely something you crave. Orgasm control porn isn't just about edging, though. It's also about understanding your body, and being instinctually in touch with your desires. You're not the type to do anything out of habit – you're too mindful for that. People who enjoy these intense types of orgasm control themes are generally people who have a lot of masturbation experience and a deep understanding of their own arousal. That, or you just like to be bossed around.
Roleplay
Examples: student/teacher, doctor/patient, fantasy scenarios
You can absolutely orgasm without a plot but the little details are what make the climax so much more intense. If you're someone who enjoys a lot of roleplaying in porn (or in real life), you may also be someone who loves the "extras" that come with having an active and varied sex life. Sexting, lingerie, dirty talk – these are things that are basically essential for you to have really great orgasms. You have probably had several crushes on people who are older than you – a teacher in high school or one of your older brother's best friends.
POV Porn
Examples: single performer videos, ramblefaps, gonzo porn
You like to get down and dirty and you'll always be found right in the middle of the action. In short, you have main character energy! POV porn is all about close-ups, cum shots, and really being in the moment. You love the feeling of drawing out your orgasms, and you think of masturbation not as a means to a happy end, but as a fun thing that you do. You may view it as self-care or you may not, but either way, pleasure has a big role in your life. You may also really enjoy audio porn.
You'll always be found right in the middle of the action. In short, you have main character energy!
Relationship-Centric Porn
Examples: amateur porn, couple-shot porn
It's more than porn with a plot, it's about the dynamic involved and about how people relate to each other and the intense emotions that sex can bring. You're absolutely not one of those people who feels like all sex has to be somehow "meaningful" (after all, you've likely had casual sex before and had a great time), however, you do value authenticity. When it comes to porn, you get off on seeing the intimacy between a couple, no matter how rough or wild things might get. You just can't script that sort of thing. Amateur porn is definitely your vibe, and you've likely also filmed some yourself at some point (even if it's just for you and your partner to enjoy).
Podcast Transcript: