The night is warm and wet when we get to the sex shop. It's both of our first times and we're a bit nervous but the easy laughter between us dissolves most of our anxieties.
She is my on-again off-again lover, the first girl I had ever been with and the only person in the world I could convince to come here with me after half a year apart.
Tonight, though spontaneous in the moment, was a long time coming.
Three years of pillow talk and surreptitious sexts unearthed deeply hidden, gender-bending fantasies that often consumed her with shame and fear. I, as a tried-and-true bisexual, had no qualms about the nature of these desires and together we dreamt of a way to realize them.
And now we are at the X-Mart Adult Supercenter in my college town.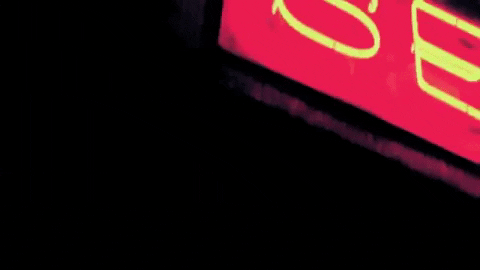 I'm sure my teenage-like grinning will give us away as first-timers but the few people drenched in the fluorescent glow of the store with us tend to avoid eye contact.
While my nervousness borders on giddiness, she's experiencing something different; her body doesn't always feel like home to her, and sex has been a tricky thing to navigate.
But the time apart has done us good, as it usually does. I had to learn how to love without losing myself; she had to learn how she wanted to be touched. We separately worked on the roadblocks to our connection until we felt ready to take the wheel again. Being with her has always felt like driving down the stretch of Florida highway between our cities - perpetually under construction, but the ride is worth leaving your windows down for.
This night is an exploration, an affirmation of sorts, a becoming disguised in the shape of a silicone penis – dozens of them, of all different colors and girths and lengths, stacked neatly on the far wall.
We stand in front of the display apprehensively. I suggest an inoffensive, smooth, purple-colored thing.
"I want something that looks like me," she says. She motions to a hyper-realistic dick, complete with vibrating capabilities and defined veins stretching up the length, the same tan as her thighs. It's intimidating, but it's her, so I agree.
In the car ride home, I lean over and kiss her on the cheek. I whisper in her ear, "I can't wait for you to fuck me."
I feel drunk on excitement as I lead her inside my new apartment—a place her body has never touched, though thoughts of her have made a home in every corner.
She moves slowly through the new space, taking in the bits of me she's never met. She studies the art on my walls, clippings of magazines taped up where appropriate—on my mirror, an excerpt of "Bride" by Maggie Smith; on my bed frame, the cut-out words "a place to do nothing and everything."
She finally sits gingerly on my bed, the blacked out bag from the shop beside her. I waste no time before straddling her, leaning her back against the mattress. Before, she had made me into a pillow princess, never wanting to be touched herself, never wanting to confront what that meant. It wasn't a bad role, certainly, but not the role for me. I kiss her deeply and I'm not surprised that her mouth still fits perfectly with mine.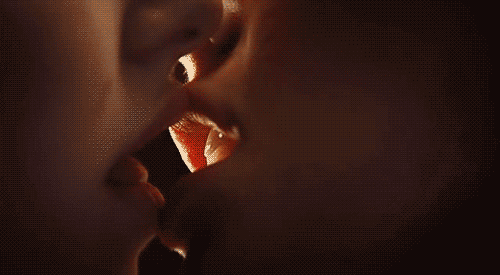 We kiss like that for a while, me slowly grinding my hips into hers in the way I know drives her crazy. Our bodies mold together, the effortless shape of a familiar love. She unhooks my bra from underneath my shirt and I take both off in one motion. She scoops my breasts together and kisses them hungrily, sucking on my nipples, flicking her tongue across the silver bars that pierce through them. I imagine her doing this to my clit until I'm panting, but I stop her before it can actually get that far.
"I want you to try this first," I say, sliding open my bedside drawer and retrieving a small pink vibrator. "It's changed my life."
I help her take off her pants, then her shirt, and give her some space to feel it out. As soon as she slips the vibrator under her underwear, her body jerks forward with surprise.
"Wow," she says, laughing.
"I know," I giggle. "Do you want to keep using it?"
"Yes." She puts the vibrator back on her pussy, letting her body get used to the new sensation, her eyes closed in deep pleasure. "But come here."
With the vibrator singing against her clit, I move back on top of her body. I kiss her lips until she starts moaning too much to kiss me back, so I trail my way down her neck, her collarbones, leaving goosebumps and her gasps of, "Oh, fuck," in my wake. I kiss down her chest, my tongue swirling around her nipples, feeling her chest heave against my mouth as waves of pleasure force her body into me.
I keep going down, licking from her sternum to her belly button in one long stroke, relishing how her body reacts to the different sensations. I plant gentle kisses along the soft skin where her belly meets her mons, then one on the inside of her left thigh, and then her right. Now my face is in between her legs, my hands gripping either side in a futile attempt at steadiness as her hips rock back and forth. Careful not to bump the vibrator out of place, I lick each side of her vulva, feeling her wetness dripping down from her, and I imagine I'm just as wet. I run my tongue along her fingers that wrap around the vibrator. She frees her pointer finger, allowing me to take it into my mouth, sucking on it slowly, licking it up and down, taking it as deep into my mouth as it can go until her moans fill the room and she surrenders into the vibrator's power, her hips bucking up against it, gripping my arm with her free hand.
As her orgasm settles, I resurface and kiss her once more on the mouth. I'm happy, because this is the first time I've ever seen her come, the first time she's been able to completely let herself go, and watching her come feels like a holy experience.
"Wow," she says breathlessly, again.
Before I have the chance to respond, she is flipping me over and now I'm on my back with her straddling me. She pushes my legs apart, grinning as she feels how wet just watching her has made me.
"I've missed your pussy," she says and moves her face down to it, kissing my clit, then stroking it with her tongue. I wrap my hands around her head – it's shaved now, another new feeling – and push myself closer to her mouth. She reaches one arm up toward my chest, pulling on my nipple as she quickens the pace that her tongue pushes against my clit, building up my pleasure until I can't take it anymore and I come loudly, my thighs threatening to suffocate her.
Once we catch our breath, I ask her, "Do you want to try the strap-on?"
"Yes, but you can't watch me put it on," she says. I laugh and agree.
After a few moments of her orienting the dildo into the accompanying brief-style harness, she tells me I can open my eyes. She's nervously kneeling over me, wearing the six-inch cock we just bought. I'm the only person she's been with – maybe the only person in the world – who knows that this has been a missing piece for her. I feel grateful she feels safe enough to try it with me. And I also feel incredibly turned on to see her wearing it.
I pull her toward me.
"I want to feel your cock inside me," I whisper, and she lets out a soft moan. She positions herself between my legs, feeling around with her hands until she slides her dick into me. It's a lot for me to handle, considering I haven't been fucked with anything bigger than a finger in a couple of years, but I'm turned on enough that it's not uncomfortable. She moves her hips in a few deep strokes, figuring out a good rhythm, until she's fucking me hard, deeply, like she's fantasized about – like we've fantasized about, once in tearful whispers, but now, years later, with abandon, with pride.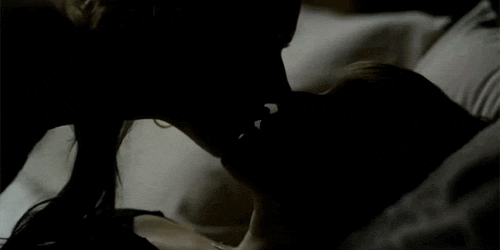 I grab the back of her neck, fingers brushing across the fuzzy, sweat-drenched nape, and bring her mouth to mine, kissing sloppily in between breaths. "You feel so good," I murmur, and then I pull her away from me just enough so I have room to turn over on my stomach. I arch my back up for her to fuck me from behind.
We fumble a bit with our positions, laughing a little at the sound of air escaping my pussy as she guides the strap-on in until the giggling becomes gasping and moaning. She rhythmically pounds into me, gripping my thighs, my ass, my hair. I look back at her, my cheek pressed against the sheets, and see her -- all of her. And I want it all.
I can't help but turn back over and kiss her. We're both gasping for air as our bodies melt into each other; neither of us come this time, but we're both satisfied and tired when she collapses onto me, running her fingers lightly up and down my arms. We lay like that for a while, sweat sticking to skin, indiscernible whose is whose, our hearts racing fast, loudly, together.
For more modern erotica, visit www.readaurore.com