As we move into the final glorious weeks of the Northern hemisphere summer, it's only natural to want to sear what's left of the season onto our memories (if not our tan lines). However, as anyone who has ever compiled a summer playlist (or anyone who believes it's never too cold for ice cream – both would be me) can tell you, summer isn't a season, it's a mindset.
This month's all-VLOG, all-scorching, all-summer selection is sure to bring the heat whatever the weather with enviable erotic escapes, holiday romance, day-in-the-life insights, and oh yeah, lots and lots of sex.
Renata and Emi - VLOG: The Mexican Diaries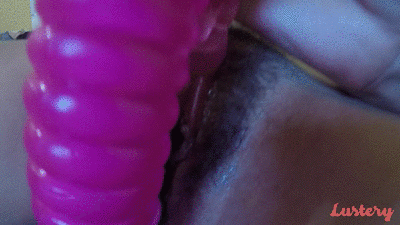 Sapphic South American sweethearts Renata and Emi's Mexican getaway VLOG ticks all the boxes for a perfect summer vacation. Swinging from ropes into a crystal-clear underground pool? Check. Close encounters diving with sea turtles in tropical waters? Check. Vibey bars, postcard views and good food? Check. Secret skinny dipping, steamy shower sex and then breathlessly taking it to the bedroom to get sweaty all over again? You better believe it. Throw in a vibrator, some sensual nipple play and full-bodied fucking and you have a trip so memorable even you'll be daydreaming about it.
Spunky and Mr Spunks - VLOG: Beach Bumming
Taking advantage of a perfect day, Spunky and Mr Spunks decide to make it just that little bit more perfect by combining their two favourite things: nature and sex. Their beachside VLOG invites viewers not just to explore the idyllic Californian coast, but to get to know the couple more intimately. From Spunky revealing his cock is what first made her want to date Mr Spunks, to sharing some breathtaking fantasies. It's not long before a private beach stretches out before them to offer a chance to film some fantasy fodder of their own. Expect plenty of blush-inducing dirty talk and so-close-you-can-count-the-sand-grains POV action with the sunlight reflecting off the water onto their naked bodies.
Josh and Evie- VLOG: Bali Hijinks
Avid adventurers in the bedroom, the same applies to their everyday life for Josh and Evie. Back from a two-month stint in beautiful Bali, the pair's Lustery VLOG shares an envy-inducing insight into their charmed life exploring paradise. Perhaps even more drool-worthy though (and you know with these keen kinksters there'll be plenty of that), is their homecoming fuck – an anal scene so hot that even though we're not in Bali anymore, you'll still want to grab a fan and aim it at your head (or, you know, a little lower) before pressing play.
Juan and Delfine - VLOG: In Plain Sight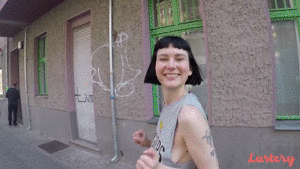 Berlin-based Juan and Delfine's day-in-the-life VLOG proves that you absolutely don't need an exotic vacation to make the most of summer. With some pie-baking and DIY chores lined up for the day, a detour to soak up the sun in the park gives us a chance to know the French-Colombian couple even better before their exhibitionist tendencies lead them off for a not-so-secluded blowjob. Things only get hotter from there – and no, we're not talking about the weather – as the two head home to finish what they started with a red-hot, kitchen counter quickie.
Luna and James - VLOG: Vintage Romance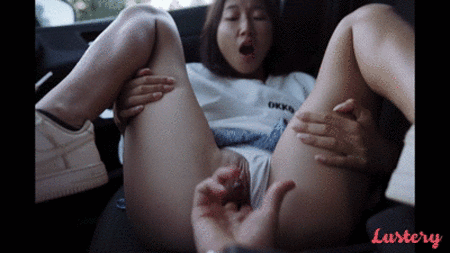 A two-week trip to rural Portugal sees French Lustery favourites, Luna and James, enjoying that rare and underappreciated pleasure of not having cell phone signal. With vast stretches of countryside to explore, not to mention every inch of each other, the passionate pair swap screen time for skin time – with a generous serving of stunning scenery on the side. It's one of Lustery's most sex-soaked VLOGS yet, featuring a steamy tent fuck, some beachside banging and a lusty detour for some filthy car fun. Summer memories don't get better – or dirtier – than this.
Podcast Transcript: