We all know that, at Lustery, our couples are undoubtedly the stars of the show. This month though, aside from showcasing the most passionate pairs to grace our platform, we'd like to honour the humble supporting cast too: the tireless toys that bring the buzz with every cameo appearance. From itty bitty bullets to rabbits to wands, the good vibes keep coming – and so do our couples – in this month's porn playlist selection. Getting buzzed doesn't get better than this…
Jeany and Flo – Flavor of the Day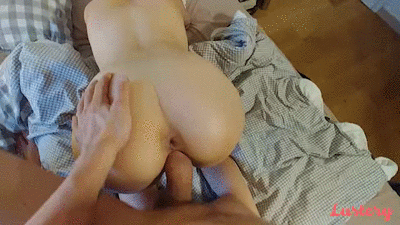 German relationship anarchists, Jeany and Flo's Lustery debut offers a tantalising glimpse into their everyday sex life as well as their toy box. First, Flo takes happy advantage of being in the perfect position to make Jeanie squirm (in other words, with her pussy and ass just about in his face). Fucking her with a purple vibrator until both of them are crying out in pleasure. Later, with Flo's cum still slick on her face and his fingers deep inside her, Jeanie uses another vibrator to bring herself to a knee-trembling, scream-out-loud orgasm. Whew! You'll want to play this one on repeat.
Lili and Roger – Have Vibrator, Will Travel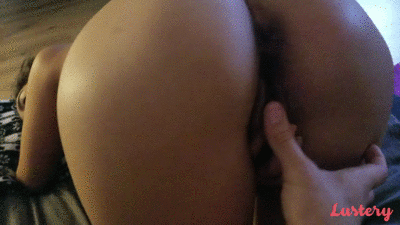 Mexican lovers, Lili and Roger's first video saw them settling into their new flat in Berlin. By the time video number two rolled around, they'd clearly unpacked a few more boxes – toys included. That old trope about dynamite coming in small packages? In the case of both petite Lili and her pocket-sized vibrator, it's all true - with a little teasing later leading to a lot of fucking.
Mikki and Bridgette – A Wild Ride
When it comes to this pair's sexual dynamic, it's play all the way. But don't let the teddy bears on the chair fool you: Australian pair Mikki and Bridgette's toy collection is way more expansive and significantly less innocent than that. This Lustery couple's debut video is filled with giggles and gasps in equal measure – all the more so when Bridgette expertly aims a vibrator at a quivering Mikki's clit and then ups the ante by adding a dildo too. Playing nice doesn't get nicer than this.
Nico and Silas – The Fucking Machine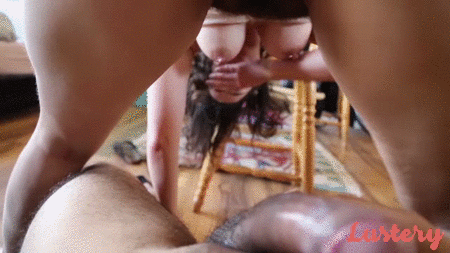 If ever you wanted a toy-centric video that somehow offers even more bang for your buzz, Nico and Silas' second Lustery offering is it… though calling their fucking machine a "toy" feels a little like calling a Harley Davidson a "bicycle". With a combination of the fucking machine in her pussy, a vibrator on her clit and Silas' dick in her mouth, Nico cums fast and hard before the Cape Town-based couple set the toys aside to slow things to a more sensual pace and just focus on each other.
Oliver and April – Naked Goods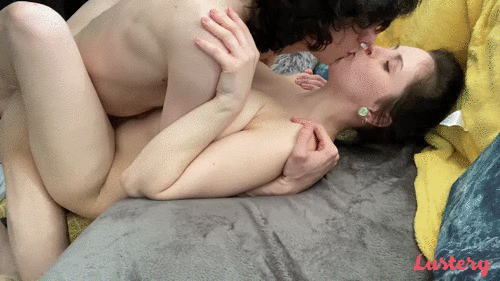 British babes Oliver and April's first Lustery Vlog confirms what we've known about the playful pair all along – that their life together really is back-to-back laughs (with some baking thrown in for good measure). With this many good vibes around, it was sure to be literal at least once in this day-in-the-life video, with the addition of a vibrator somehow dialling the intensity to dangerously hot in a breathless anal sex session. If you needed a new jam, this is it.
Think you can handle another go on that Hitachi? Watch more vibrator videos right here.
Podcast Transcript: