Sex work is often referred to as 'the world's oldest profession' and has been practiced in various ways for thousands of years throughout all kinds of different cultures. The earliest evidence of sex work as a profession is from 626 BC, during which time priests in Ancient Mesopotamia would engage in sexual activity with sex workers. At that time, it was actually believed to be sacred and pleasing to the gods.
The big question here is: how did we get from there to here?
While sex work exists essentially everywhere in the world, the legality of the profession varies depending on where you are. For example, sex work is legal (for individuals over the age of 18) in Australia but in China, it's completely illegal.
There are also many different kinds of sex work: street work, parlors, brothels, strip clubs, escorting, phone sex, and then finally, online sex work. The world of online sex work is just as vast as any other area of sex work, with many different types of people drawn to the profession for many different reasons. Cue your dial-up modem sounds and let's jump into the timeline of online sex work and how we got to where we are today.
The 1980s: Sex Work Before the Internet
While sex work has been around for millennia, the seeds of online sex work were really planted in the 1980s. In the '80s, sex workers would often place ads in newspapers or magazines to sell their services and market themselves. Eventually, there were crackdowns and these kinds of ads were banned from many publications, forcing people onto the street to look for work (which was inherently more dangerous).
The Early 1990s to Early 2000s: A Glimpse into the Potential of Online Sex Work
The World Wide Web was launched in the early 1990s and with that, life as we know it changed. The rise of the internet gave sex workers safe spaces to arrange meets and sell their services. Kristen DiAngelo, co-founder and executive director of SWOP (Sex Worker Outreach Project, Sacramento), explained to VICE in an exclusive phone interview that she remembers when the internet starting becoming popular in people's homes; it was a chance for sex workers that they just couldn't pass up.
The ever-growing popularity of computers in people's homes allowed sex workers to promote their services independently, without relying on outside sources or risky street work. This wasn't easy, though. According to VICE, DiAngelo remembers having to build a multipage functional website from scratch, doing all the coding herself, at a time when some banks didn't even have functioning websites, yet. Talk about a visionary!
Up until this point, print ads for escort services and other kinds of sex work were only text, as photo prints were expensive. The invention of the internet allowed people to share more of themselves (their faces, their bodies, and so forth) to promote their services in addition to being able to access more people virtually, which naturally saw an uptick in their clients.
LiveJasmin, one of the oldest camming platforms, was launched in 2001, coinciding – as it turns out – with the explosion of reality TV as we know it (think shows like Big Brother). Voyeuristic thrills abound!
The Mid-2000s: Chat Rooms and Message Boards
Chat rooms such as Usenet and P411 and message boards like Craigslist popped up in the mid-late 2000s, which brought a lot of different bonuses into the picture: the ability for sex workers to contact and chat with their clients before meeting them, the ability to exchange photos before the meeting, and the ability for clients to rate and review local sex workers.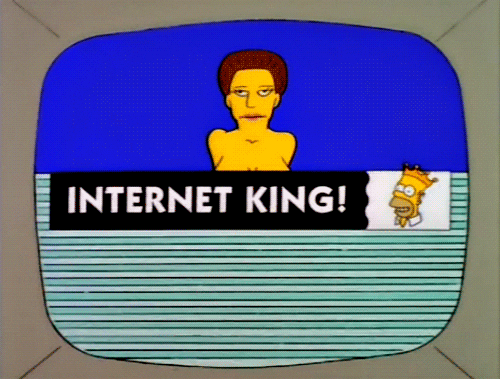 Of course, this wasn't without its downfalls. Having all of this information so public also led to some potential danger for sex workers, as their information was often spread without their knowledge or consent. In fact, many sex workers who weren't initially interested in moving online did so to protect themselves and their images after clients would expose things about them or write false or negative reviews about their services.
At this time, communities of sex workers began to establish networks together. As online traffic and membership to these sex worker-founded sites began to grow, people quickly became aware of the revenue that could be made by launching sites where sex workers could promote their services.
2004 - 2015: The Digital Sex Revolution
Pornhub was launched in 2007, and online sex work (selling even digital sexual services) became fairly mainstream. Camming websites were leading the charge one wank at a time with the likes of MyFreeCams (established back in 2004) and Chaturbate (2011), and digital sex work became a profession that offered flexibility in terms of hours and the potential for unlimited income that thousands of people could choose to do, whether as a side hustle or full-time job, from the comfort of their bedrooms.
2016 - 2021: The Rise of Creator-Focused Sex Work
If the first 15 years of the 2000s showed the world how much could be achieved with a webcam and a halfway decent internet connection, the last couple years have really driven home the message about the power of creator-centered online content. Lustery was launched in 2016 with the goal of allowing insights into the real sex lives of actual couples around the world – all of it self-shot.
Also in 2016, a more controversial platform came to be: OnlyFans. Despite the criticism from porn detractors and sex workers alike, for many it was really the first website of its kind that allowed creators to be in control of how much they make. By 2020, several websites that run similarly to OnlyFans had popped up and the world of online sex work was blown wide open.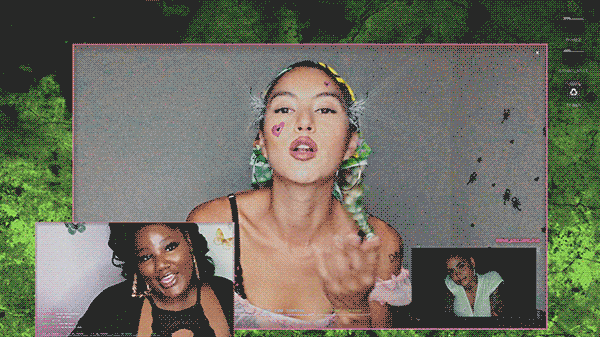 That brings us to the present day, where digital sex work is becoming more normalized and mainstream than ever – especially with a worldwide pandemic meaning people are spending more time than ever in digital spaces. Sex workers all over the world have the autonomy and power to share themselves in the ways they want that in the past they could only ever have dreamed of. From hidden classified ads in the '80s to full-scale millionaires who proudly hold the title of 'sex worker', it's been a journey.
There is still much work to be done in dismantling the stigma surrounding sex work, as many people don't believe it's a valid profession. With these large-scale influencers who made it big on sites like Chaturbate, OnlyFans, and Pornhub chanting "Sex work is work!" loud and proud, we can only hope to pave an easier path forward for future generations of people who want to share their sexuality and themselves with the world.
Podcast Transcript: