THE BEST PODCASTS FOR THE SEXUALLY CURIOUS MIND 
Honestly, at this point, there are thousands of sex podcasts out there. And that's terrific news! There will never be enough of them, to open and continue the long-overdue conversation about anything and everything sex-related. But not all podcasts were created equal. So here is our top pick of the series with the best emotional and production value, scientific and inclusive sex ed, in-depth relationship advice and humorous, expansive approaches to love, the mind and sexuality.
If what you're searching for is a podcast that confronts you with uncomfortable truths and delights the ears with its highly produced value, shakes you emotionally and leaves you sobbing and smiling –search no longer. Meet Molly, a 41-year-old woman diagnosed with stage IV terminal breast cancer who leaves her husband and together with her best friend, Nikki, documents the sexual adventures she embarks on to distract herself from being sick. This is Dying For Sex , an ode to life, sex, true love and pretty much like nothing you've listened to before.  
Journalist Jon Ronson reports on the origins of free online porn from its inception, with Fabian Thylmann, the founder of ManWin (now MindGeek), to the transformation of the adult industry and the lives that surround it. Not only informative, but the podcast also manages to approach porn without judgement - a rare achievement for a journalist. If you can't get enough of Ronson's wonderings, follow up with his more recent report on the industry: The Last Days of August.
Regardless of what you think of couples therapy, these raw sessions with real couples are an intimate account of human sexuality that illuminate the deepest roots of relationship difficulties. In the new season, we travel the world visiting couples in lockdown. Esther Perel is a therapist, educator, best-selling author and an absolute legend in the field. You will understand when you hear it. It's a must-listen. 
Dr Zhana Vrangalova is not your average professor. This podcast is the most comprehensive and inclusive sex ed resource you'll find. It celebrates all genders, sexual orientations, practices and relationships and yet remains strictly scientific. No topic is off-limits: long-term relationships, polyamory, sexual dysfunction, paedophilia, kink, porn, orgasms, squirting, always by the hand of experts in the field like Justin Lehmiller , Kenneth Play amongst many professors and researchers.
Nicole Byer  brings humour and lightness to complex, sensitive topics. Byer explores why she is single while connecting with her guests, who range from actors, comedians and musicians to drag queens. With hilarious episodes like "Embrace Your Sloppy", "Butt Stuff" and "Foundations of a Successful Relationship" you'll be laughing while learning.
One of the scarce good things this pandemic has brought into our lives is a new podcast by Karley Sciortino aka Slutever  and - as we've come to expect of the infamous Vogue Columnist  -  it's as stigma-dismantling and shameless as ever. Responding to the questions we're fretting over like, "To Zoom Or Not To Zoom" and "How To Spend 24/7 With Your Partner", Sciortino has it all covered and we're here for it. 
Keep up not only with sex but with all its forms of expression, communities, and practices by the hand of host, Tristan Taormino. This live-streamed podcast brings you honest, down to earth, sex-positive advice and guests from many different corners, from the porn industry to academia and beyond. Always inclusive of different perspectives and tackling topics related to LGBTQIA issues, BDSM, polyamory and sex work. All you ever possibly wanted to know about from "Diaper Lover Fetish" and "Sex On TV", to "Seducing Yourself" and "Creating The Superheroes You Want".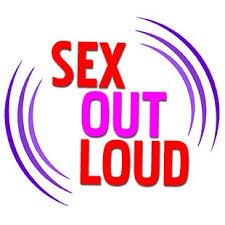 Our special mention goes to The Heart . Not a sex podcast per se, but an art project full of sultry voices that will blow your mind while soothing your ears. The Hear t is comprised of a community of writers, radio makers and artists personally documenting bodies, love, power dynamics and all of the invisible things in the air between humans.
For more joyous podcasts go check Pleasure Podcasts and don't forget to subscribe to yours faithfully,  the POV podcast. 
What are your favourite shows? Tell us in the comments below!