Some people are natural born collectors. I'm not one of them though. What I am is a glutton for pleasure, and I think that's what lies at the heart of both the work that I do and my proliferation of sex toys…
Rope me in… After many years bottoming in rope, I've finally bought my own ropes and am learning how to tie. People speak of rope as a "language", this tool to express intent, and even though may technical skills are still pretty basic, there's so much I can 'say' with the way I handle my partner's body, spread the rope across their skin, tighten just enough for them to gasp in surprise before I mercifully give an inch more for them to breathe… It's exciting to be on the giving end of that.
When I die, bury me with my Doxy Die Cast (after all, it probably killed me). I bought it in the US and I guess the TSA must have thought it was something really dangerous because when my luggage arrived back in Berlin, the locks had been cut and there was a little note from airport security. To be fair, it is kind of formidable (and I know a thing or two about intimidating sex toys). I had to throw the bag away but for the hundreds of ridiculously powerful orgasms this thing has vibrated out of me, it was worth it.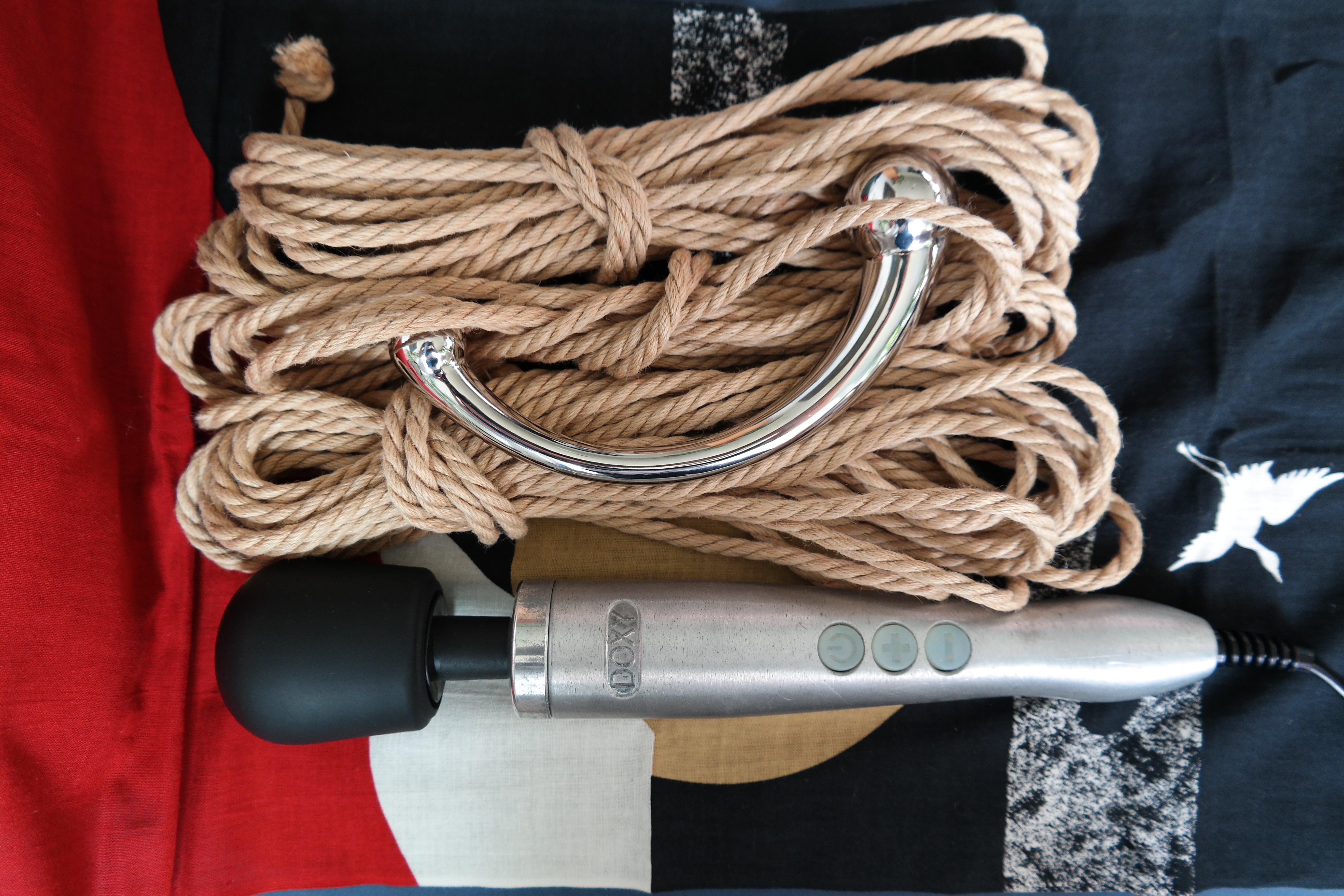 You're going to need to lay down a towel for this one. I can't speak about sex toys that could double as weapons without mentioning my Njoy Pure Wand. Made of stainless steel, this baby is hefty! It pretends to be approachable by having both a smaller and a bigger insertable end (great for both G-spot and prostate stimulation), but then it goes and makes you squirt within 30 seconds of using it for the first time and you realize, "Ah, this toy does not fuck around."
Butt wait, there's more. The fluffy tail butt plug was a gift and probably not something I would've dared to choose for myself. I'm all for sticking things in my ass but, like, it's still my ass and white was a bold choice. (Thankfully, the gods have smiled on me so far.) The glass one is a newer addition, an impulse buy because it goes perfectly with my glass tentacle dildo.
The clothes peg stays on. You don't need a ton of expensive gear or specialized toys to enjoy kink. All you need is a filthy mind and a creative and playful approach to sex. I think there's something so much more thrillingly deviant to repurposing mundane everyday items for your depraved needs anyway. Case in point: the humble clothes peg. In a pinch (pun totally intended), they can be used as nipple clamps, attached to the genitals or even – my personal favorite – clamped onto the tongue for some drool-soaked D/s fun.
Yes, that is a speculum. No, I will not be taking any further questions.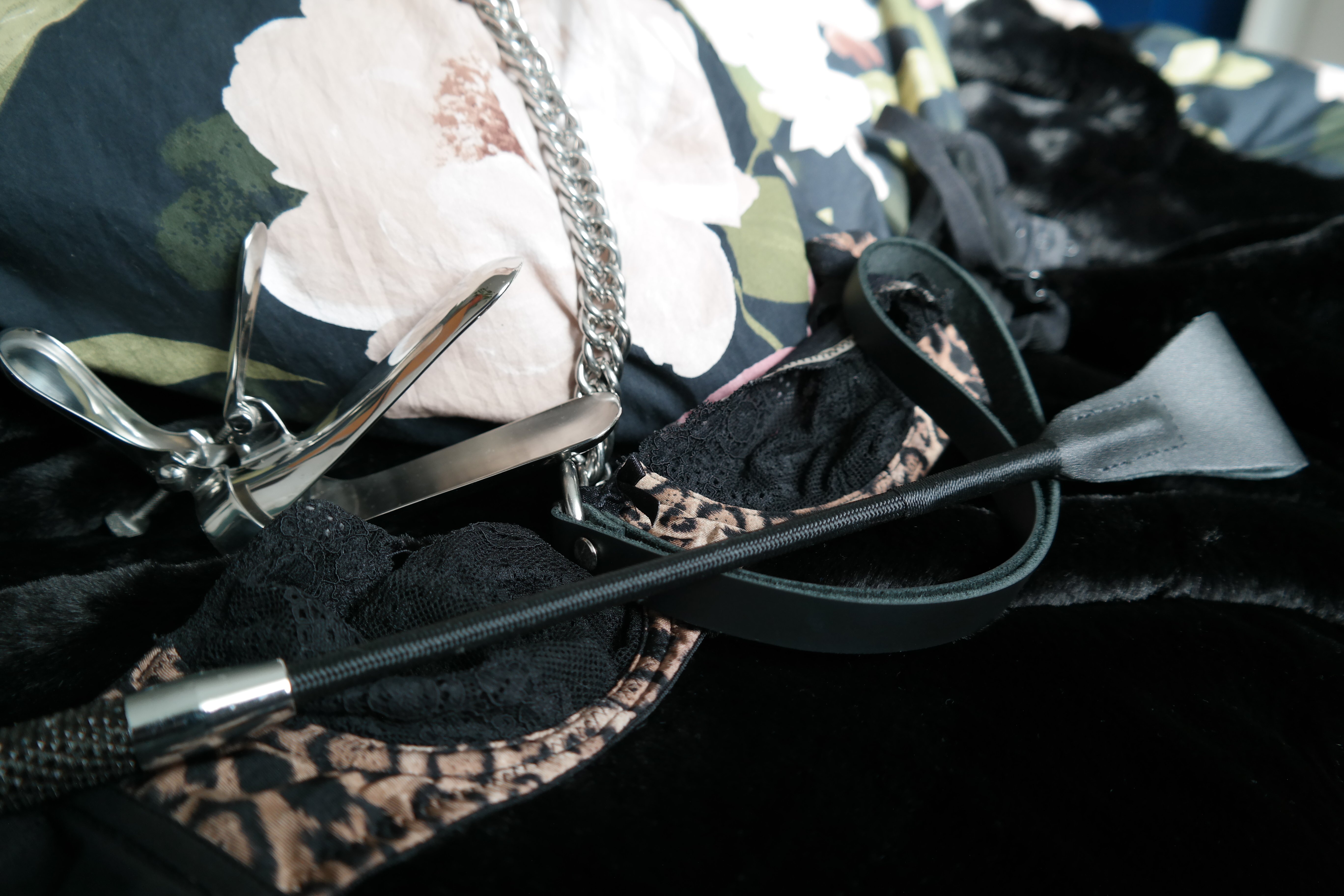 Podcast Transcript: