I've always been obsessed with polyamory, and frustrated that a lot of poly narratives seem to push for one true love in the end, often to 'save' the protagonist from their own disruptive desires. Love triangles almost always end with at least one person heartbroken. Films like Jules et Jim (1962) portray ethical non-monogamy as the foundation for emotional tragedy – bad, deceitful, unsustainable.
There are, however, some films that try to demonstrate how polyamory could work out well for people. These movies delve into polyamory as a potential source of joy, rather than deception and pain, and meant a lot to me as I started to explore my own poly journey. They may not be cinematic masterpieces, and they're very white and cisnormative, but to this day they're still some of my favourite films. Spoilers and warm fuzzy feels ahead: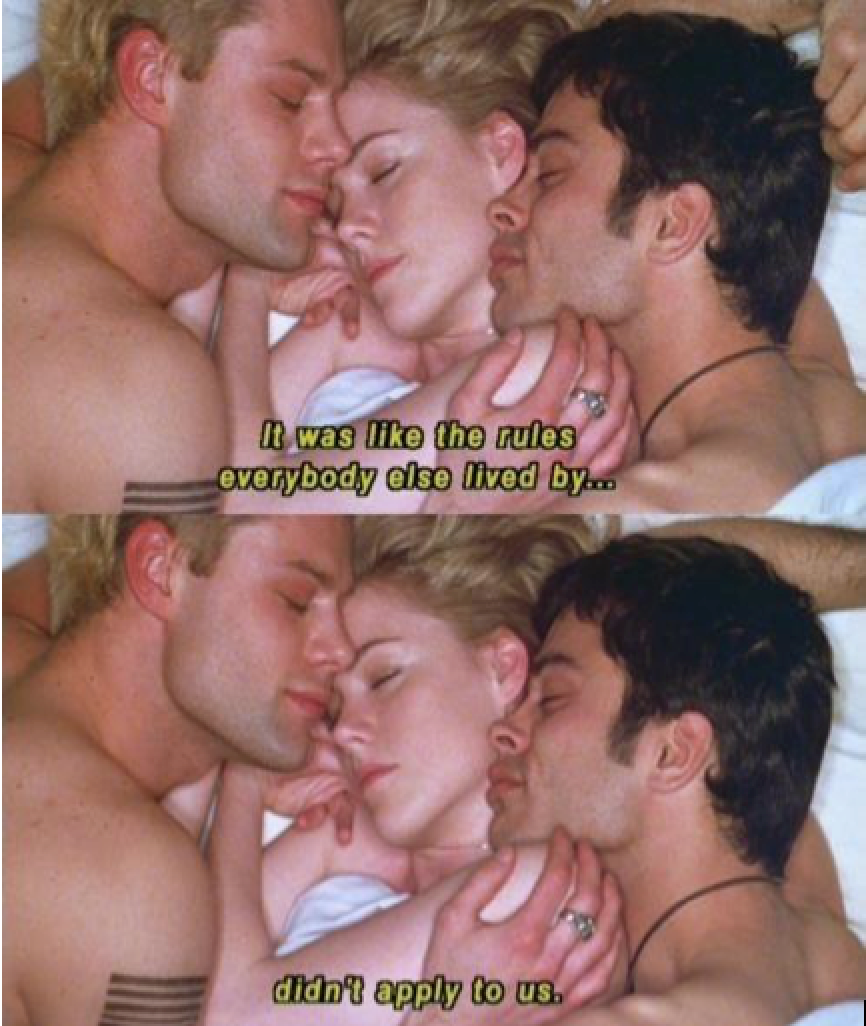 The Romantic Comedy: Splendour (1999)
This was the first time I ever saw a truly loving, happy poly relationship on screen. When young LA actor Veronica meets Abel and Zed, she can't decide between them, inviting them both over to address the situation honestly.
Talking turns to flirting, and an experimental threesome turns into a full-blown loving triad relationship, complete with adorable romantic montages and lots of happy bisexual snuggling. There are inevitable dramatic bumps along the way, resulting in my favourite romantic comedy race-to-get-the-girl of all time. It's refreshingly free of tragedy and puts a massive smile on my face every time.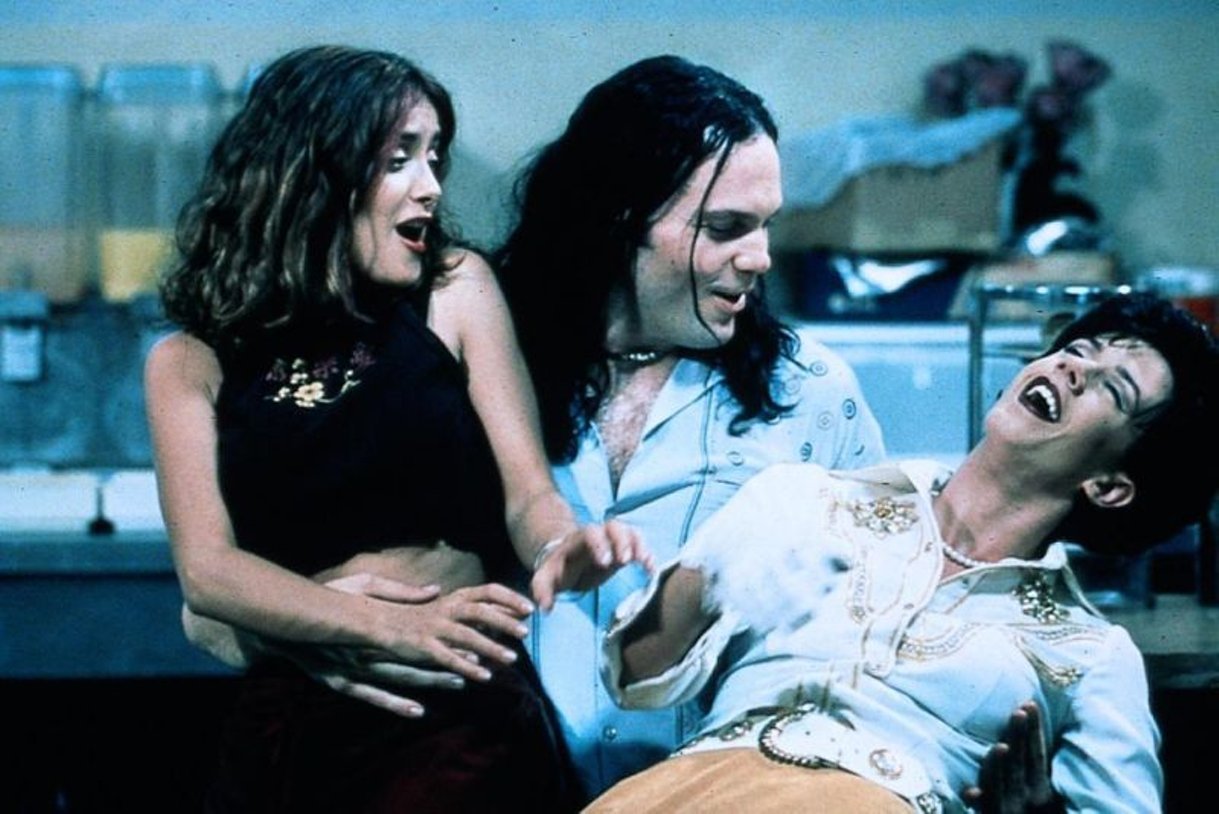 The One About the Metamours: The Velocity of Gary (1998)
This is an unusual love-triangle film in that it focuses on the fraught relationship between the metamours – two people who share a partner, but aren't necessarily with each other. Gay hustler Gary falls for porn performer Valentino, but fights with Valentino's partner, Mary Carmen, for his attention. The two rivals fall into an uneasy truce as the trio try to live together. Eventually, however, the two discover that they need each other as much as they both love Valentino. It's essentially a film about a deep friendship created through polyamory, shedding a light on the often-complicated reality of queer poly relationships.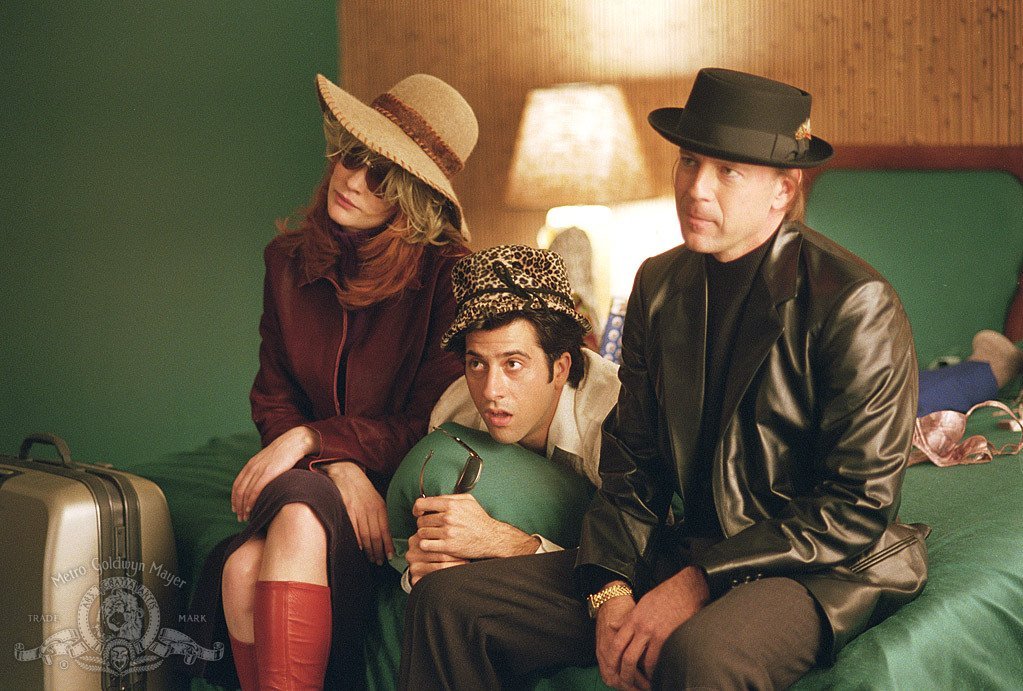 The Unexpected Twist: Bandits (2001)
I did NOT see the polyamory coming with this one. I was happily watching a love triangle between two very different criminal friends and the woman they both fall for, fully expecting her to choose one of the two. The film kept me guessing until the final scene, where the three of them walked down the road together, Cate holding hands with both of them. I nearly jumped out of my seat, overjoyed to finally see a mainstream film with A-list actors reach the romantic conclusion I wanted. Just for once the characters didn't have to choose – they could have it all.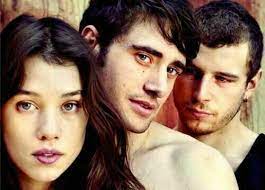 The Angsty Young Romance: The Sex of Angels (2012)
This Spanish film focuses on the 'ethical' part of non-monogamy. When Bruno cheats on his girlfriend Carla with sexy stranger Rai, she's justifiably heartbroken, but agrees to open up the relationship so Bruno can keep seeing Rai. When she starts to fall for Rai too, however, the rules become blurred, and the trio learn the hard way that communication is the key to everything and that you can be happy when you open yourself up to a new way of being. There are no angels here – each of the characters messes up in their own way, but that's what makes the film so good. Relationships are hard, but it's worth fighting for each other if that's what you truly want.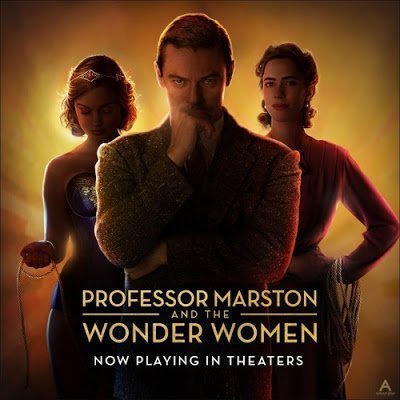 The True Story: Professor Marsden and the Wonder Women (2017)
In 1928, William and Elizabeth Marsden, an academic married couple, fell in love with Olive Byrne, a research assistant, and embarked on a secret polyamorous relationship that lasted the rest of their lives. William created the character of Wonder Woman based on the kink they explored together, a tribute to the women he loved, who loved each other. Very few movies focus on the trials, tribulations and joy of a long-term poly relationship. It's a sexy, gorgeous, heartbreaking, frustrating, emotional film about a real-life throuple that loved each other despite what the world said. I cried all the way through.
As well as film, special mentions go to Sense8 (Netflix) and Trigonometry (BBC), which focused on BIPOC characters, and You Me Her (Netflix), which addressed nuances like parenthood, couples' privilege and stigma.
There's still a long way to go Polyamory is still a fringe relationship dynamic, especially in media, but I'm glad I found these films when I did. Each one helped me think about what I wanted for myself, and reassured me that polyamory is slowly, slowly, becoming more represented, and maybe one day, accepted. In the meantime, we can push for more diverse, intersectional narratives that show poly for what it is – just another way of living, full of just as much pain, complication, joy and love as any other.
Podcast Transcript: