On porn as a cultural medium.
As a porn performer, one of the questions I get asked most often is:Are the orgasms real? There seems to be an obsession with the authenticity of the performances in porn. After watching a film in the cinema and seeing one character cry, nobody would ask if their tears were real. Actually, there is no way of knowing the answer to that question. The actor might have produced those tears without external help or they might have used a tear stick or they could have applied artificial tears. That is the magic of film. Why is pornography treated differently than other films and what are the consequences of this fascination with the realness of sexual acts in porn?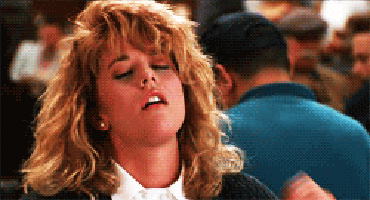 WHAT IS PORN, REALLY? There are regulations in each country that categorise films as pornographic, consequently banning them from the public sphere. These guidelines usually enumerate: full nudity, close up of genitals, penises erected over 45 degrees from the body, penetrations, cum shots, no narrative value added to the plot through the sexual portrayal. Thus porn is defined by the margins of what is socially accepted to depict in an audiovisual format meant for a wide audience.
Fiction films portraying sex generally do so non-explicitly, meaning that they perform the act "faking" it and avoiding exactly those images. This is probably the reason for pornographers to focus on delivering that which shall not be seen, the forbidden pictures. The real deal.Unfortunately, this approach to sexuality relies on a definition of sex as a heterosexual encounter involving penetration and the ejaculation of semen. This compulsion to capture in film whatever physical proof there is of this concrete practice has led to new, porn-specific concepts.
Take as an example the creampie – much like a cum shot 2.1: a vagina or any other body orifice that's had a load of semen shot into it and squirts it out. In this case, the semen qualifies as the ultimate validation of a successful intercourse.On the other side, every year more mainstream film productions include explicit sex into their narratives. Notorious examples are 'Blue Is The Warmest Colour' by Abdellatif Kechiche, 'Nymphomaniac' by Lars von Trier and 'Love' by Gaspar Noé. Leaving aside the ethical standards of these productions (or their lack thereof, which would be a topic for a whole other article!), and taking also into consideration the diversity of alternative porn being produced nowadays, I would argue that the line between what is pornographic and what is not has already vanished. Mainstream films show cum shots and pornographic films have narratives. The only way of differentiating between porn and art nowadays is by the means of distribution and the self-definition of the filmmaker. If it is shown in a gallery, it's art; if it plays on TV, it's mainstream; and if you find it on YouPorn, it's porn. Easy.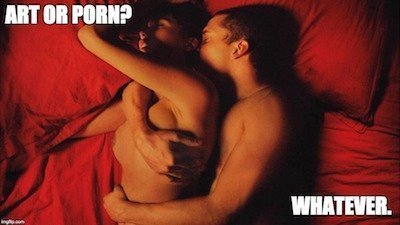 WHAT IS REAL, ANYWAY? Porn relies on the same medium as all audiovisual art – film. And just like in fiction films, pornographic films use the artistic resources that this medium offers. For example manipulating the position of the performers into awkward, uncomfortable postures in order to get a better camera shot, faking body fluids. Does not everyone know that in some porn films the cum shots are re-enacted with fake semen? Just like in mainstream films, actors sometimes cry glycerin tears.We could agree that any action performed consciously in front of a camera is automatically a staged performance. We should be old enough to discern between reality and film. If we acknowledge that, we can embrace the art and enjoy the ride.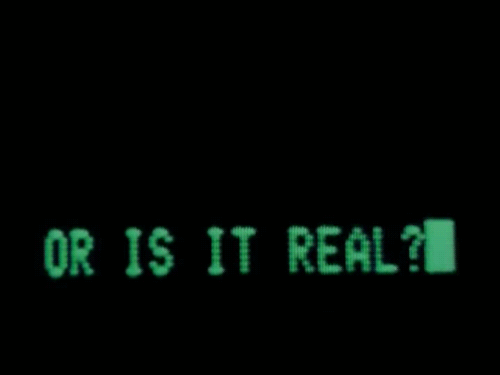 SO, WHAT? Films are not judged by the factual realness of the physical actions consummated on set, but classified in categories such as fiction, documentary, experimental, depending on the proposal of the filmmaker and their execution. Since there is no inherent characteristic of the product to differentiate between pornography and film in general, I suggest that we adopt the terminology of film to describe porn. Finally, the time has come for the social acceptance of pornography as a cultural medium in the audiovisual industry, instead of at its edges. This would allow us to explore pornography as an academic field of study and, possibly, even to enjoy it without shame. Wouldn't that be nice? Let's try it out with some real life examples and see how it could work.
1. The Submission of Emma Marx, by Jacky St. James 2. Xconfessions, by Erika Lust 3. Lustery
There is no made up plot or story framing the actions, the performers play no concrete fictional character, instead, they perform the sex as themselves spontaneously:
DOCUMENTARY PORN
AND WHY? This is just a short example to illustrate the potential of using the language of cinema to categorise pornography, and of course, an extensive study would offer a much more differentiated analysis. This proposal does not aim to create in any way a hierarchy or present some way of sexual expression as more or less valid than others. Every sex performance is legitimate and at the end of the day, it's all about personal preferences.
Whatever yours are, if science-fiction series or art-house documentaries, the radical notion that porn is just another genre of film offers great advantages to us all. It opens up the possibility of fighting the stigma against sex workers through the comparison to the film industry regarding working conditions and social status.
One could more easily explain to their children that not everything in porn is "real", and just like they shouldn't jump out of a window as Superman, they also should not imitate certain practices without further guidance. We could shift the focus of porn categories based on the race, age and gender of the performers and allow for a more diverse representation of bodies and sexual practices. It offers us a vocabulary to recognise the value of different aesthetic formats. If we aim to have a mature relationship to pornography, we should stop reducing it to the depiction of body fluids and start acknowledging the reality of its format. Because that is real.