Like most people with an Internet connection, I've watched a lot of porn over the years. It started when I was younger; I didn't really understand or act on any sexual urges until I was in my mid-teens, but once I did, the floodgates opened. Sex was something we discussed at school, but never in an open or entirely honest way. Condom demonstrations began and ended with a banana, whereas our education on STDs was accompanied by a huge amount of fear-mongering, a general lack of information and, of course, some extremely graphic Google Images searches. In my own personal experience, it was basically a real-life recreation of the iconic 'Mean Girls' sex ed scene.
At first, perhaps because of this, I was nervous about exploring my sexuality. I had known I was gay since childhood but I hadn't really understood what it meant or how – and if – I should act on it. It wasn't until I stumbled upon gay porn that I realised the various ways I could experience sexual pleasure – it helped me realise that my sexuality was still valid and legitimate, it was just different. However, that difference meant that the limited information I had already learned wasn't applicable to me. I had to re-educate; porn became a vehicle for that education. I started out with soft-core, mainly self-filmed porn, mainly because some of the hardcore penetration scenes in professional films seemed genuinely terrifying to my then-innocent mind. It put me at ease to see men using different masturbation techniques, experimenting with sex toys and giving themselves pleasure; I figured that, if I could understand my own urges, I could later explore them with a partner when the time was right.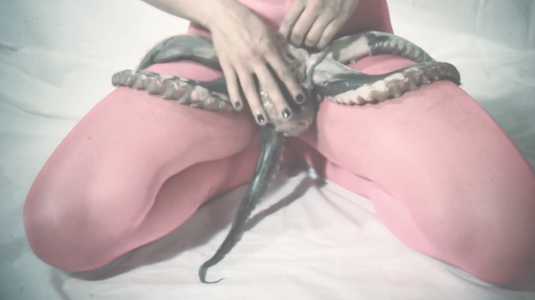 Still, despite what I thought was an understanding of my own body, my first experiences were far from ideal – at the time I wasn't out to my family, so bringing guys home was hardly an option. Actually, one of my first sexual encounters was in a car park. Trust me, it's not always as thrilling as it looks!
As the years went on, though, I discovered most of my turn-ons and fetishes through my own curated taste in porn and through my own closest friends. I knew so many people that were reluctant to discuss the graphic details of their own sex lives, so it became a blessing when I stumbled upon more sex-positive friends that would talk about honing their own blow-job skills through porn films. The porn I watched enriched my sex life.
I quickly learned that spanking, rimming, fingering and even sex toys were all handy alternatives to anal that I had never fully considered and, if anything, had been previously afraid of. I still remember when, at 18 years old, my then-boyfriend told me he had a kink for rimming. I was anxious, so we bought chocolate sauce and whipped cream to make the experience less daunting. Perhaps unsurprisingly, these purchases caused a few raised eyebrows in the local supermarket.My friends shared similar experiences; a lot of them hadn't understood their kinks until they saw them represented on-screen. If anything, on-screen sex fostered a debate which solidified some of my closest platonic relationships; we could go to sex shops together, talk about encounters which maybe weren't so incredible and even compare and contrast sex toys. We also discussed the times that porn hadn't served us so well. We discussed guys that wanted to cum on our face without asking, or the ones that didn't understand that lube (or at least a lengthy rimming session) is basically a prerequisite for anal. I knew women whose boyfriends would pull their hair, slap them or thrust their cock a little too deep and a little too hard without asking – a lot of which were habits they had picked up from watching specific types of porn. I'm fine with a facial, but ask first.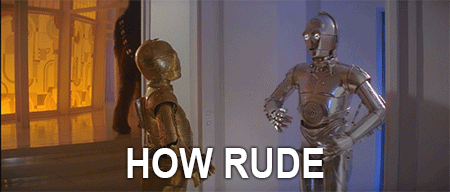 Essentially, the more I learned to watch porn critically, the more I learned which elements I could extrapolate and introduce into my own sex life. It's no secret that the industry can be exploitative but, thanks to growing platforms like Lustery, couples are increasingly taking charge and introducing intimacy to their own self-made scenes. This also makes it more creative – no more hours of non-stop fucking with little variation in position or pace. There's also finally a chance to see women properly taking control of their own orgasm and increasingly stepping behind the lens to add new context to an industry which still needs to be questioned. Still, sex can be brilliant – watching the right porn can make it even better. It's good to be cautious and stay inquisitive, but it's also great to grow up in an era where tech can become a tool to build a healthy sex life and give progressive, non-exploitative platforms the chance to truly shine.