If you can't talk about porn, how in the hell are you gonna talk about sex ed?
Porn is often seen as the arch-nemesis of healthy sexualities, sending out an evil, unrealistic message about what we can and should expect from sex. The porn industry isn't covering the full syllabus, it's teaching the wrong lessons… but why are we looking to porn to fill the gaps in sex education? So many vital topics, people and relationships are woefully left out of the public discourse, porn is one of the few places they are not.
The reality is: porn has a lot of educational potential.
Porn is a sex ed topic. Period.
It's often claimed that young people learn about sex from porn. If so, why on earth isn't porn a proper sex ed topic? Like it or not, porn is one of the few resources we have to openly confront explicit depictions of sex and sexuality. However, watching porn requires knowledge about what exactly it is and what it is not. When people don't know the real deal with porn, and on top of that are deprived of adequate education or shame-free conversations about sex, it can be easy to think pornographic fantasies reflect real life, or believe other clichés about the industry. To prevent misinformation and misuses, porn literacy has to be included in the most elemental sex education.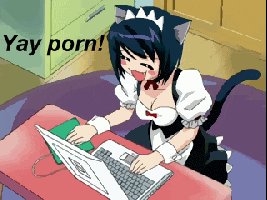 Porn can be educational, on purpose
Guess what? Edu-porn exists! Plenty of sex workers are very aware of the educational potential of their knowledge and skills. A good number of porn icons, queer production companies and indie performers have created films with very clear educational purposes. Porn legends like Shine Louise Houston, Jessica Drake, Tristan Taormino, Annie Sprinkle, and a long etc. have created explicit 'How To' guides and semi-fictional films on subjects such as anal sex, fisting, spanking, squirting, etc. have been circulating for quite a while and are truly valuable resources for advice on safety, techniques or simply to satisfy any kind of curiosity.
But it also can be educational in less obvious ways
Sex ed isn't only about 'How To's'. Safety, communication (on different levels) and consent are crucial, and can also be learned through some porn films. In this case, how 'realistic' or fantastic the story is, isn't as relevant as the safety and communication present in the films. Porn creators can be very intentional in showing for example, the use of barrier protection and safety supplies, as well as negotiating boundaries between performers. Performances can include body language cues for safety and consent, plenty of time for 'warm-up' and exploration, laughter, goofiness and even the lack of orgasms, to normalize what can happen in real life.
A space for diversity and community
Porn can be a space for imagining scenarios and images outside of traditional, heteronormative schemes. it can help us understand how power relationships are built and can shift and make space for harnessing that power among marginalized, often 'invisible' identities and bodies. Porn can validate and reaffirm viewers' own sexual and gender identities, where those spaces are rarely available in everyday life.
I once asked porn creator and performer Mahx Capacity if they thought their fabulous film 'Full,' for AORTA Films had an educational dimension. Their answer couldn't be more on point:
"…I think in a way the film is more for myself and for other fat people, to let them know that they're seen and loved and beautiful--and maybe in that way it's educational, but I see it as educational in a by-us/for-us sort of way, rather than instructional towards non-fat people who want to eroticize the fat body."
A space for political contestation
Personally, doing porn has helped me strip away layers of internalized shame and misogyny. It has been crucial to understand and assert my own sexual boundaries (and be attentive and respectful of others') and also to place a good amount of value in who I am as a sexual creature (something I used to be afraid of). Porn that highlights diversity, agency, sexual and gender identities, sexual practices, sex workers' rights, can help us understand how politically profound these issues are. Moreover, the fact that more unbiased sex education, sex workers rights and more shame-free overall conversations about sex would signal a massive blow to the current capitalist, heteropatriarchal dynamics we live in.
Workers' rights are an educational matter too
Being an educated porn viewer has a lot to do with what happens behind cameras. It's about being informed on questions of piracy, censorship, industry ethics, economic dynamics, sex workers rights, etc. All these issues can be a matter of survival for everyone trying to make a living in this industry with a minimum of safety. Therefore, if you like porn, it's your responsibility to inform yourself and be an ethical consumer.
Intentionally or not, there's plenty to learn from porn and a whole lot of dirty fantasies. All we need to do is allow ourselves to leave old clichés behind and stretch our critical thinking muscles.