You've snagged an invite to the exciting (and possibly nerve-wracking) play party of your dreams – the only catch is, you have no idea what to expect. What do you wear? What do you need to bring? Will everyone be having one big orgy? No one likes feeling like the new kid at school – but with some preparation and a dash of confidence, you'll be ready to rock your first play party like a seasoned pro!
What exactly is a play party? A play party is usually any party (either private or open to anyone who buys tickets) where people are encouraged to engage in public sex(ual) acts and BDSM play. Just like any other party, you can mingle, meet new friends and enjoy a drink. The only difference is you'll most likely be surrounded by people engaging in all sorts of kinky action and may even participate in a scene of your own.
First thing's first Always take the time to carefully read the information on the party invite to find out the basic rules and guidelines of the event. Some play parties like Tender and Feral even send out detailed info on the philosophy behind the party, guidelines for navigating consent, ideas for costumes and details what to expect from the organizers and other participants on the night.
Some important things to find out are:
• Who is the party for? Is it open to all genders and sexualities, women only, couples only, etc.?
• Is there a dress code?
• Will there be drugs and alcohol present or is it a drug/alcohol-free event?
• Is there a cloakroom or lockers for storing your things?
• For straight events: Can cis men attend on their own or do they need to bring a female guest?
• Is the event disability accessible?
• Can I catch public transport to and from the event?
If you're new, you may be introduced to some of the people in charge when you arrive. In many cases, the head person in charge is called the "Dungeon Master/Moderator" ("DM" for short). This person is in charge of stepping in if things get out of hand, explaining the rules of the event, and will often show newbies around the space and explain how things work. Everyone loves a virgin, so don't be shy to introduce yourself and say it's your first party so they can take extra special care of you!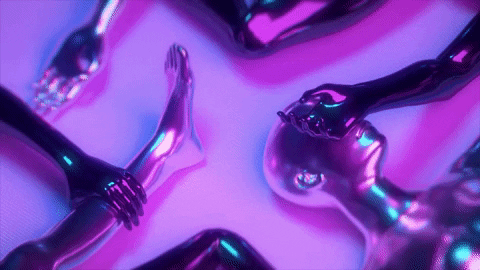 Prepare for success A good party will provide safe sex supplies for everyone, however, as a general rule, it's always good to bring your own just in case. Although most kink parties provide larger equipment to play with like benches, suspension points and (if you're lucky) a Saint Andrew's cross, you'll still need to bring your own goodies too.
Pack a bag with the following items like a good cub scout:
• Barrier protection including nitrile gloves, condoms and dental dams
• Your favourite toys and toy cleaner
• Baby wipes
• A water bottle and some snacks for taking care of your blood sugar after a scene
• Some cash if there's a bar or food for sale
• A towel to lay down on shared equipment and to shower after, if it's available
Dress to express your desires As we mentioned before, read the invite carefully to find out the dress code – some events will have strict dress requirements and may not allow you to enter the event unless you have 'fetish gear' or something similar. But don't forget to always put your safety first and bring a more conservative outfit to wear to the event and on your way home, especially if you're catching a cab or public transport.
A note on collars: Although a popular accessory for many, the collar has its own special meaning within the BDSM community. Those who wear collars identify as submissive and are often 'collared' or in service to a particular top. This means you people may assume you're spoken for and make it harder for you to meet play partners.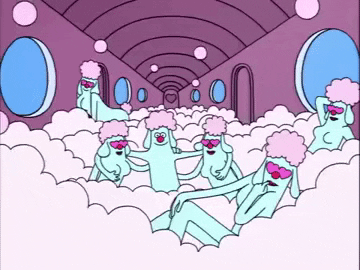 Don't get wasted Although it's tempting to reach for the liquid (or powdered) courage, getting trashed at a play party is never a good look. If you do drink, remember not to overindulge and be mindful to never play with people who are high or drunk. Not only does consent get blurry when people are intoxicated, you can get seriously hurt if you try anything physical while you or your partner aren't in full control of your bodies.
Consent Even though play parties are a sexual environment, the usual rules of consent still apply. As a general rule, don't take any photos, don't out anyone you may know from outside of the party without asking first, and remember to respond to rejection with grace. 'No' isn't personal and if a potential partner declines your advances, thank them politely and move on. Don't assume that just because someone is dressed in a certain way or engaged in public play that it's okay to approach or touch them without asking first. And remember that consent is always an ongoing conversation. Consent can be withdrawn at any time, so it's good practice to agree on a safeword both of you can use to call an immediate end to play if you need, and keep checking in with each other throughout any play. A great book to familiarize yourself with is Ask First: Building Consent Culture by Kitty Stryker, which has a great chapter on navigating consent at play parties.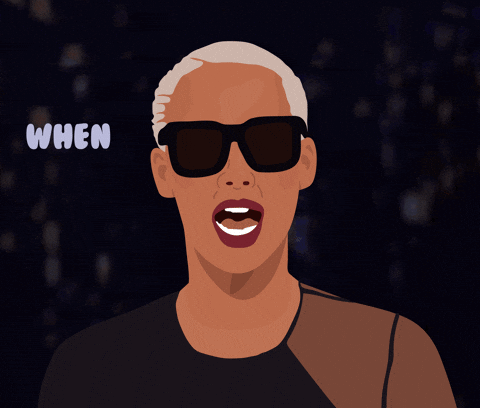 Some parties offer workshops and games before the play part of the evening for people to meet and establish communication skills. At the very least, a good party will have someone on hand to make sure that all play is consensual and will be available for you to approach if anyone violates your consent or boundaries in any way. If someone touches you without your consent or makes you feel uncomfortable, tell them immediately so they can deal with it and ask them to leave if need be.
Know your yes from no If you like someone and they do want to play, it's standard practice to negotiate a scene first including any limits and boundaries you have. Being a responsible play partner means knowing what you want and how to ask for it!
Think about your specific boundaries and intentions before you arrive, so that you aren't put on the spot when someone asks. For example, you may be okay with impact play but nothing that pierces the skin or leaves marks. Or you want to do bondage but not want to be choked or blindfolded. If you're going with a partner or friend, decide beforehand whether you will be playing with strangers, groups, or only each other.
Embrace your inner perv The question that came up the most when researching this article was 'is it ok to watch?' and the answer is – mostly, yes! Many parties will have public play spaces where exhibitionists and voyeurs can enjoy public scenes, and private spaces where you can play if you don't want to be watched. As long as you remain respectful, keep at a distance and don't interrupt or insert yourself in the scene without being asked or comment loudly on what you're seeing, you should be fine.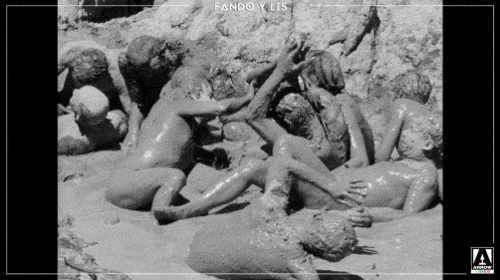 What if I don't feel like playing? That's totally fair and valid! Just because you're in a play space doesn't mean you're ever obligated to do anything you don't explicitly want to do. Kink and play parties (and even orgies!) are all designed to create a safe container where people can explore their desires and fantasies without judgement – and sometimes those desires are simply to relax in a sex-positive space and meet like-minded people. Just keep in mind that there are often designated play/social spaces and it's considered bad etiquette to take up space in the play areas talking when people are trying to immerse themselves in a scene.