I had a gut feeling, a desire maybe, so I decided to give it a try. I sent a couple of heartfelt emails about my musings on porn and sexuality, which to my excitement received an enthusiastic reply and led to my first shoot offer. The next thing I knew, I was fucking a hot guy with a sexy bum in front of two cameras. I was on my period and didn't want to wear a tampon, nobody blinked an eye.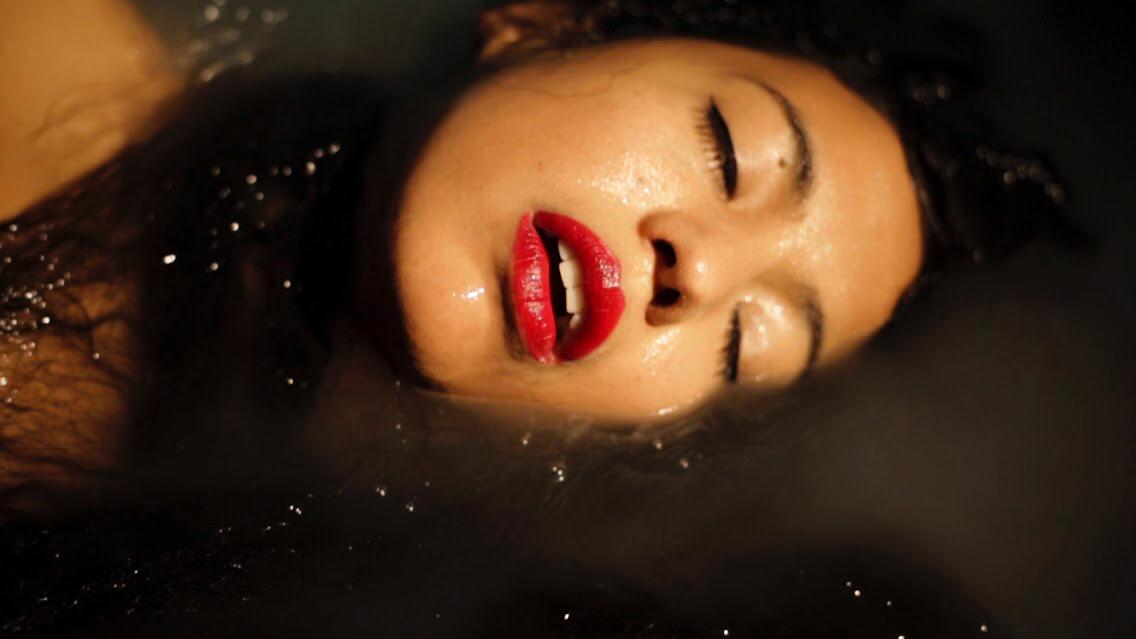 Still from Ritual Waves (by 
Lina Bembe
, cinematography 
Max Disgrace
)
"I just want to shoot porn, porn... PORN!" Those were the only thoughts resonating in my mind once the shoot was over. I was in a clumsy, stoned-like state for the rest of that evening. I dropped a few tears of emotion after leaving the place of the shoot. I didn't know exactly why or how, but what I did marked my life in a deep, meaningful way. All that fun I had was a serious thing for me.    
Since that first time I've continued shooting exciting material, met incredible people, travelled. Sounds crazy, but showing my sexuality on camera has changed my life significantly. These are the highlights:   
1. It's Politically Relevant
Our societies couldn't stress more that female pleasure doesn't belong to female bodies. We're so sexualized and objectified to the point that affirming our sexualities openly, without fear and shame is a massive challenge. Shooting parts of my own sexual life and expressing myself in whatever way makes me feel good –as opposed to the way I'm 'supposed' to please men- is liberating. It's part of taking ownership of my body and my desires, asserting my right to do with them what I choose.
2. It's Empowering
Every time I shoot I'm expected to be conscious and clear about my preferences and boundaries. I have to communicate them with clarity and be attentive and respectful to those of my partners. Going constantly through this kind of dialogue in such an honest and open way has helped me build confidence, be more in control, communicate better how I like to be treated and say 'no' if I stop feeling comfortable. I've eventually made a habit of expressing myself in this way in my private life and it has worked wonderfully. 
Photo credit: Natália Zajačik  for Tease Cake (a xconfession by Poppy Sanchez  )
3. Increased Self-Acceptance
This is a tough one to admit. I'm my own worst enemy. Sometimes I act like I hate myself and I can't help doing that, I punish myself for it and fall into a downward spiral of self-loathing. Showing my sexuality on camera has helped a lot. When I shoot, I show what I'm made of. I want me and my partners to feel good, so I act with honesty and generosity, bring what I have, open up without fear or shame and always get rewarded for it in many ways. And that's when beauty happens, self-doubt vanishes, I like myself because I feel confident and powerful about making an amazing experience out of a shoot by just being myself. This experience over time has become a good reminder whenever I'm tempted with not being nice to myself.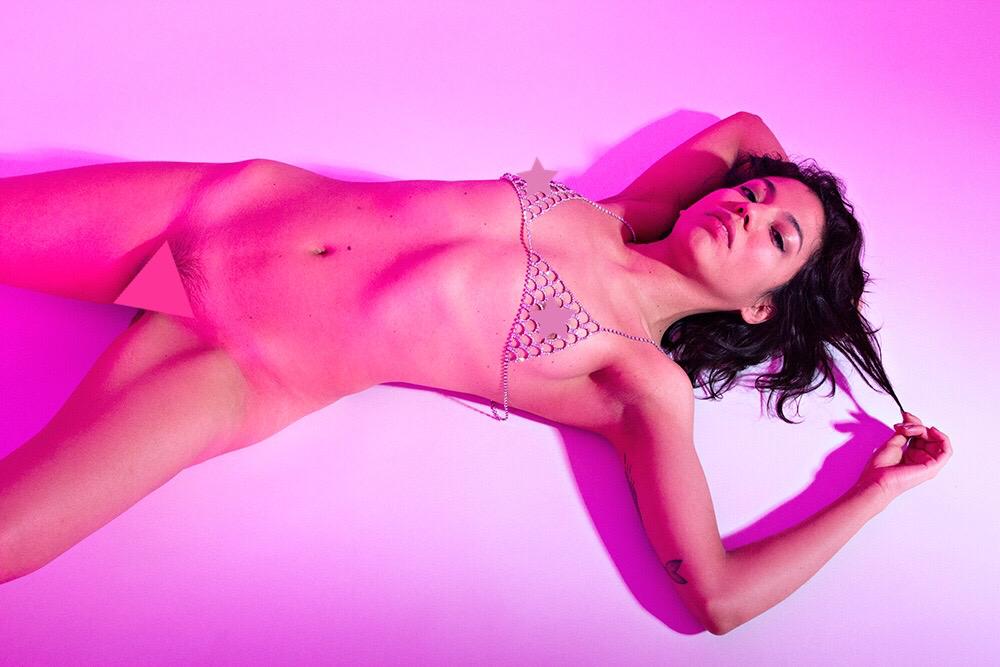 Photo credit: @claude_persona
4. It's Never Boring
Long before considering fucking on camera, I used to watch mainstream porn with a lot of curiosity and a critical eye. I wouldn't get off with most of it though, mainly because I found it boring. Now I have a lot of fun doing the things I wished I watched in mainstream porn! Shooting my sexual life is an interesting opportunity for offering my own vision of what hot, intense sex should be like. So I always jump on it –and my partners- with excitement and eagerness to contribute to a pleasurable atmosphere, either solo or with the usually amazing, like-minded people involved in it.  So yeah, I was right about that gut feeling, fucking on camera is my thing! It has encouraged me to be true to myself more than anything else I've ever did. Every now and then I think about it with the same amazement of that first time and I'm grateful for choosing the least expected path. I guess it doesn't get any better than that. 
Photo credit: Fourchambers
Podcast Transcript: