Long-distance relationships already come with challenges, not to mention being unable to travel to see loved ones during the pandemic. But one thing I do know, people in long-distance relationships are experts in delayed gratification. So whether you're seasoned Facetime lovers or newly distanced, we can all benefit from refreshing how we stay connected right now. Absence really does make the heart grow fonder and lockdown doesn't mean intimacy has to diminish.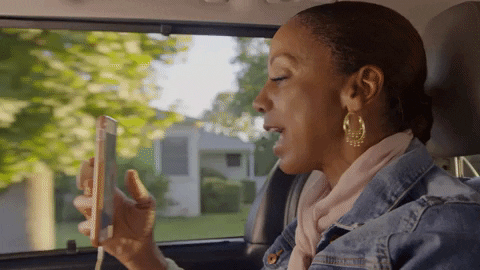 In many ways, long-distance relationships are less complicated than they used to be. Wir even called this the "Golden Age of Long-Distance Dating". Thanks to the internet, it's possible to maintain and build relationships, even if you're on different sides of the planet. However technology doesn't just offer the tools to communicate, it's a space in itself, "It's easier to share a life from far away when so much of our living happens online''. Though technology can also be a threat to connection; we take for granted that being 'online' means somebody is available, get distracted by tabs on a video call and happily message words we would shudder to say out aloud. Our devices can be used mindlessly, but when that device is the only connection to your partner, it's worth paying attention. I want to share with you some of the ways to connect considerately, playfully and effectively from afar. Whilst so much of life does happen online, it's hard to not yearn for the things that don't. Feeding each other pasta, touching feet on the sofa, warm breath on your neck while you sleep. Intimacy. But with a little creativity, you can still stay close to your cutie in quarantine.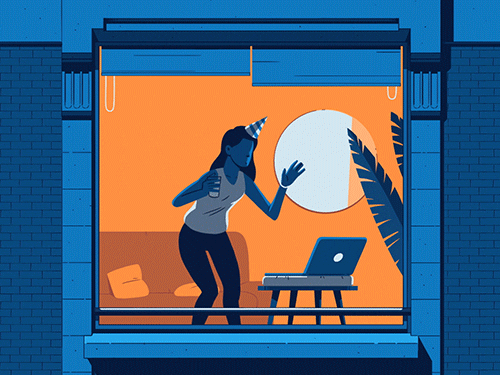 Here's how:
Set a concrete time to have a date

We're living through a lot of uncertainty when it comes to timelines right now, so be organized about your dates. Having a set time to call is vital for fluid communication but also to connect emotionally with your partner. Take it to video if you can, it's always beautiful to see someone's expressions. Make quality time for each other during the week, and also have topics to talk about that aren't just surrounding COVID.  It's a weird time to ask " how are you ", so try something like "how are you coping?" or make the effort to check in on their latest project or something you know they care about. Get curious, treat it like a date.
Have a meal together, or better yet, cook the meal together!

Pick a favourite recipe to cook together and prop your phone/laptop on the counter - it's time for a two-way cooking show. If you like having company while you cook, aside from a glass of wine, then you'll love sharing the process. It's kinda cute to have a romantic candlelit dinner even over skype, and it definitely beats eating alone! Pretend it's your first date again, only now you're sexily slurping ramen all over a screen.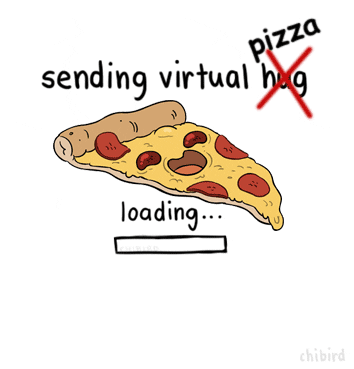 Long distancers are already pros at this, but for the newcomers: SEXTING!!!
If you're newly distanced because of COVID, then not getting to fuck is probably hitting you hard right now. Before you write off sexting as a poor substitute, try to embrace what it can bring. Sexting actually benefits from the often misplaced courage we get writing a message - you may see your partner in a much naughtier light and can learn A LOT about their fantasies and your own. Plus, it's a great way to build to full-on phone sex. Feeling tongue-tied? Let your partner know how much you miss kissing them, caressing them, fucking them or simply seeing them naked. It will not only turn you on, but it will bring you closer. Extra points for creative nudes! 
Remember though, check-in before sending that special dick pic - even if you aren't having physical sex, consent is still important. 
Plan something playful to do together

Whether it's an online game of Pictionary, making a Netflix party, or showing off high fashion on Animal Crossing. Silly activities can go a long way to ease the tension you may be living. We all need to laugh, be frivolous, and playfully competitive sometimes. A whole host of free games have popped up in response to the quarantine blues. A little online competition in Yahtzee never destroyed any relationships, or did it…..?!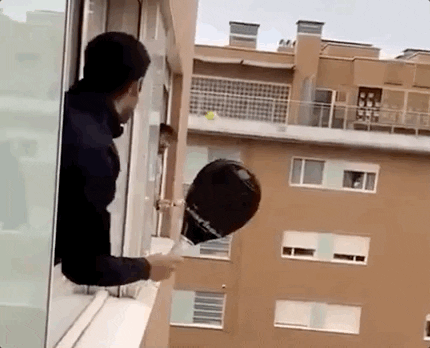 Show them you care with a surprise

I'm a not-so-secret lover of surprises - receiving and sending them. You could be old school and write a love letter to your partner, send them a printed photo from one of your first dates, or a favourite book that reminds you of them. It's sappy but, sitting down and intentionally taking time to handwrite and draw little love cartoons on my letters is something I really cherish. There is nothing more magical than getting something in the mail that's not a bill!
Communicate your boundaries

Not being able to see each other means it's totally ok to message all day and night, right? Well, if that's what you both want. But if you find yourself second-guessing they're feelings when they don't respond within a minute, it might be time to cool those fingers. I know it's hard living a life apart and many of us are feeling isolated during quarantine, but it's important to set limits: check-in with how the other is feeling, take breaks from communicating, etc. It's completely okay to have a few nights to yourself without having contact with your partner (or anyone else for that matter) #Takingmytime . Decide together ''what do we want to get out of our time with each other''. Make sure you can both have an agreement that you feel good about.
Learn something new together

Quarantine has shown us people's creative sides, so why not try something new with your partner and enjoy the added bonus of learning! Listen to a podcast , read a book, watch a movie, visit an online museum or art gallery, then discuss. Unfortunately, for those of us who have lost work during these months, we have a lot of extra time on our hands. It doesn't necessarily mean we have to be productive in lockdown (down with capitalism), but it's a nice way to connect with your partner on a different level.
Hold space for feelings

This is definitely a moment in time where people have a lot of feelings. Try to create space for the range of emotions that someone can feel. Allow time to grieve loss, especially if you had plans to see each other or go somewhere together. It's okay to be sad or mad about that. Communicate how you feel and if you have any needs or requests for your partner. Don't be afraid to open up and if you are on the listening end, remember empathetic listening and validation.
The lockdown doesn't mean our relationships have to suffer. Think of this as an opportunity to show you are invested in building something where needs, emotions and boundaries are acknowledged and respected. We can grow AND make room for fun and romance while we wait. We have a lot to look forward to with our partners, think about how good it's going to feel when you can finally kiss and touch them again. Let that fuel you.