Sex can be many things. It can be romantic, messy, passionate, playful, slow, casual, loud, acrobatic, kinky, intoxicating… Importantly, sex can also be empowering. This month, as we at Lustery celebrated Women's Month, we asked some of our couples (or one half of them anyway) about their most empowering sexual practices. Utilizing our short-but-sweet 'Moments' format, these all-round babes and badasses tapped into some of their deepest desires… and then shared them on Lustery screens!
Esluna & Marvin IWD Moment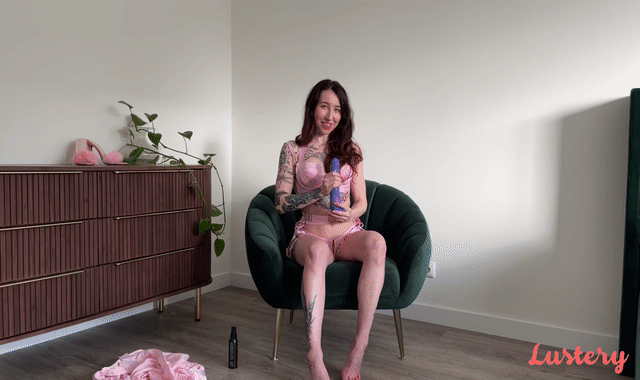 Esluna Love is one half of Lustery couple Esluna and Marvin. She's also a switchy and sensual webcam vixen, who adores having the power to seduce and control – in real life and on video. In this mesmerizing JOI Moment, the Dutch beauty shares two of the ways in which she relishes in her sexual power: the right lingerie and wrapping you around her little finger – kinda the same way she has her hands wrapped around her big purple dildo – with just the right words. Submit to her teasing, if you dare…
Ana & Antony IWD Rimming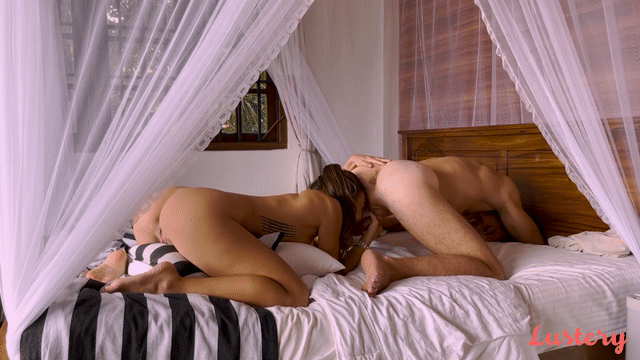 Ana and Antony caused a sensation with the breathtaking Lustery debut… and then they did it again (and quite literally too) with this red-hot Moment, an ode both to one of Ana's most empowering sexual acts and one of her favorite places to be: with her tongue teasing and pleasing her partner's ass. Ana explains that there was once a time when she had been shamed for getting off on rimming – but where's the shame and doing something that makes you feel horny, hot and powerful? Let's just say that we can definitely get behind that!
Melissa & Jason Guided Orgasm Empowerment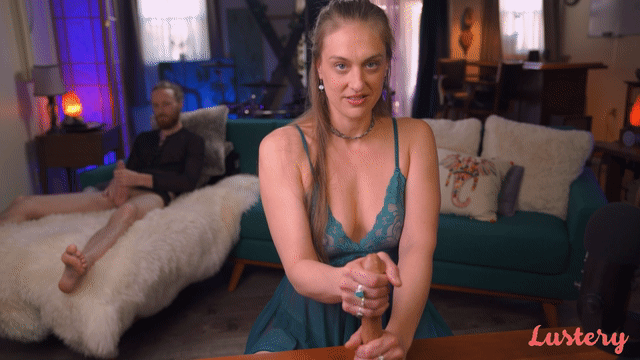 While Esluna may have relished in the control of sharing her jerk-off instructions with an eager audience, for Melissa it's all about the trust people put in her to guide them to an intense orgasm. Intentional, conscious and focused on self-love, this is one JOI video that's likely to be as empowering for the viewer as it is for Melissa, so get comfortable and get ready to open up, ditch the shame and hit 'play'. You can thank us – and her! – later.
Vanessa & Felipe Our Contribution to Women's Day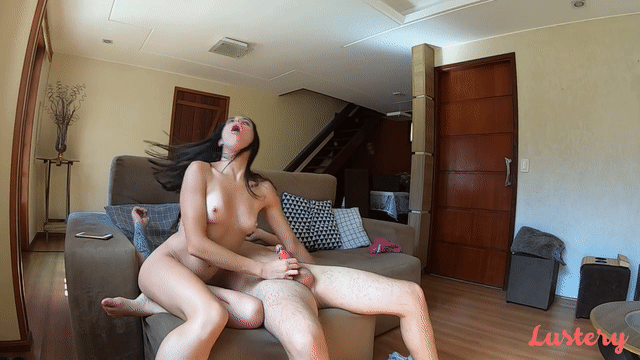 The month of March is all about celebrating women on top – and in the case of Vanessa and Felipe's adrenaline-spiking contribution, we do mean it literally. As Vanessa explains, there's nothing that gets her as aroused as taking charge by riding Felipe in cowgirl, watching him get more and more turned on by her pleasure, and then bringing him to an uncontrollable orgasm. Luckily, Felipe is more than happy to be her plaything for a jaw-dropping demo.
Joana & Lee Bottoms Up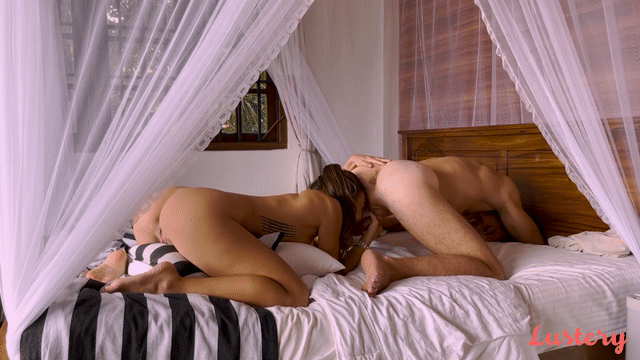 If there's one thing we've learnt from our little survey into what makes women feel like goddessed during sex, it's the receiving is hot but giving is hotter. As Lee eagerly spreads his cheeks for Joanna in another delicious tribute to rimming, she explains the thrill of getting to give pleasure and the power of getting to relish in even the potential to give pleasure. It's a win-win – or win-win-win if you consider that now you get to watch it all unfold. Again, you can thank us later.
Podcast Transcript: