Whoever said "less is more", clearly never tried, well, more. This month's Lustery playlist is getting extra with more pleasure, more thrills, more communication and, yes, more participation as we round up some of the hottest group sex videos to have graced our screens in the last few months.
Dave & Kami + Mya & Anthony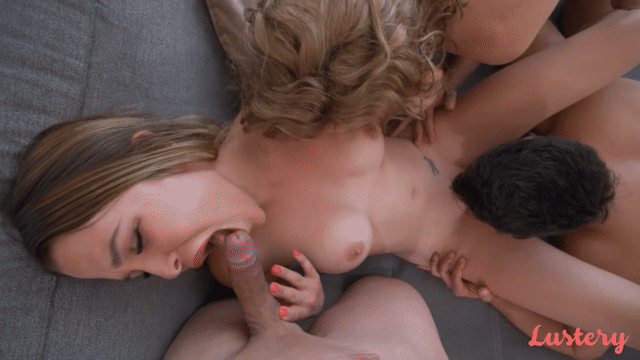 'Four-play' takes on a whole new meaning in Lustery's second-ever foursome (the other being the Lustery Award-winning Four's The Merrier), this time between adorable pair Dave and Kami and kinksters Mya and Anthony. The couples meet for the first time in Vienna and not only hit it off but are soon getting it on with enough explosive chemistry to blaze through an entire hour of mesmerizing viewing and – just like they do in their jaw-dropping group sex session – keep us coming back for more, more, more.
Thie & Davis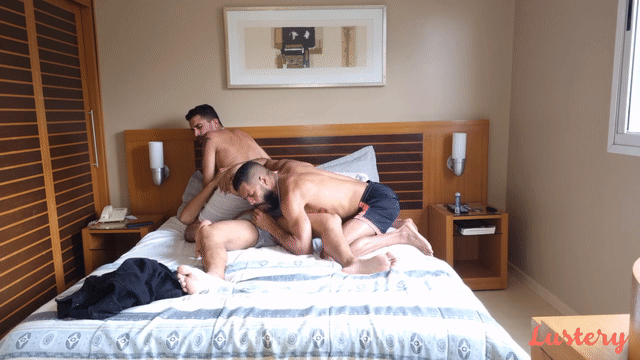 While some people may get jealous at the thought of their partner being with someone else, compersion is the opposite, a warm and wonderful happiness at knowing someone else is bringing your loved one bliss. The latest video from Brazilian pair Thie and Davis is an ode to exactly that, with friend and lover Rafael joining the fun for a dynamic where sharing is not only caring, it's downright sexy.
Jasmine & King Noire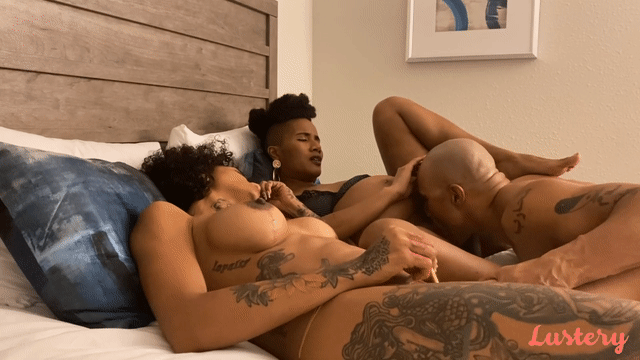 If Jasmine and King Noire's second Lustery video was enough to set tongues wagging (and you know we mean literally), three is the magic number in their follow-up submission with gorgeous girlfriend Leah. Laidback lust and an easy intimate dynamic are the order of the day, as the two queens are given the royal treatment by King Noire, laying back and spreading wide for an oral feast that delivers orgasm after delicious, knee-trembling orgasm...
Amy & JR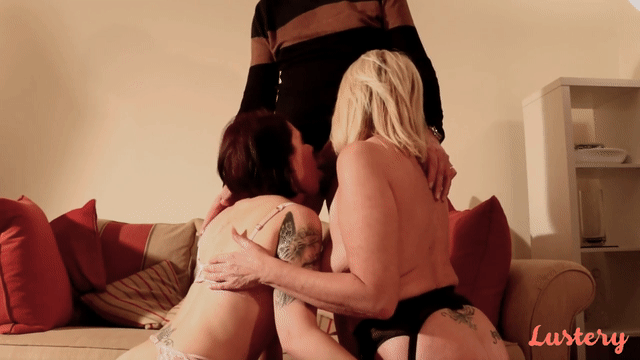 Amy and JR's second Lustery threesome welcomes lover Belle back onto our screens – and we reckon we're as thrilled to see her as they are. The London-based lovers have made a name for themselves on Lustery, as much for their easy honesty and open communication as for their filthy and playful sexual dynamic. Throw in a massive dose of chemistry (and a camera, of course), sit back and watch the sparks fly – that is, for as long as you can stand to before joining in.
Anca & Daniela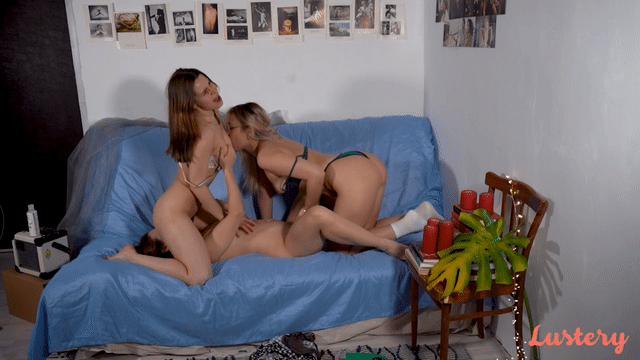 It's hard not to crush on Anca and Daniela, the adorable Russian lesbians whose intoxicating blend of sweet and spicy has been lighting up Lustery screens since the early days of their relationship. And as the sapphic sweethearts know well by now, it never hurts to throw another flavor into the mix – this time in the form of beautiful friend Selveggia. With three uninhibited and beautiful babes and endless constellations for pleasure, this submission is a three-way ticket to ecstasy.
Katya & Paul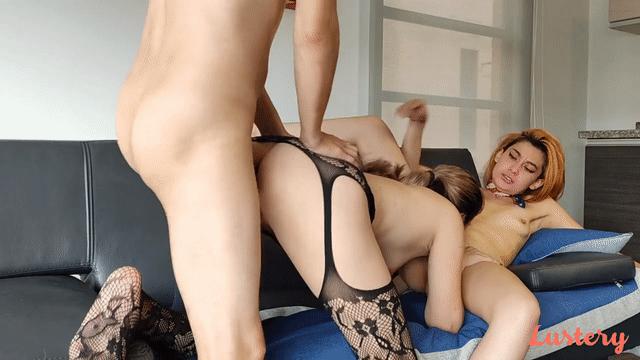 We could wax lyrical about threesome-loving kinky Colombians Katya and Paul's first on-screen threesome with 'special guest' Kildare… or we could let the comments' section do it for us. With tens of thousands of views, this incandescent group fuck became an instant viewer favorite for obvious reasons: captivating chemistry, unbridled lust and a triple dose of teasing and titillation.
Podcast Transcript: