What's the one sex thing you've always wanted to do but haven't had a chance to try yet? Welcome to the start of your 'Fucket List', the erotic must-do-before-I-die equivalent of a bucket list. It's a question we recently posed to a few of our Lustery couples and their answers ranged from the pulse-quickening to the jaw-dropping – or, rather, the videos they captured of their fantasies coming true did. From sneaky shenanigans in spectacular locations to ultra-public play, exploring new kinks and a birthday threesome, here's all the X-rated inspiration you need to start ticking things off your own 'Fucket List' in 2023!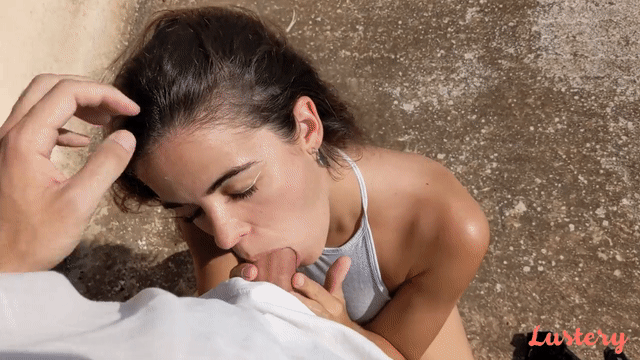 'Banana Nomads' Dana and Kuka make no secret of their lust for exploration – whether it's discovering new corners of the world or thrilling new ways to get off. Luckily for us, their latest Lustery vlog offers a bit of both as the mischievous lovers turn a fantasy into reality and check 'sex in an abandoned house' off their bucket list. Expect plenty of teasing, position changes and passionate POV shots for an explosively erotic video that's as adrenaline-spiking as it is jaw-dropping.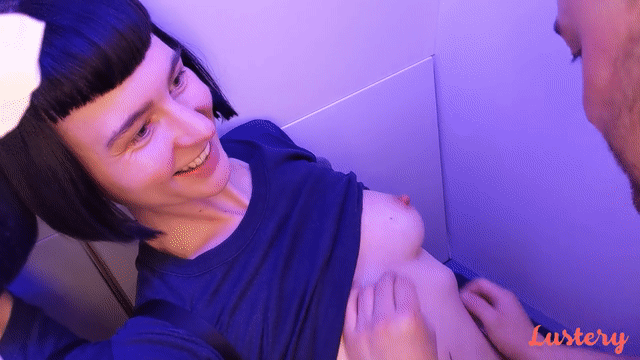 On their way to Greece on holiday, one of Lustery's most mischievous couples – Juan and Delfine – dares to attempt what most of us only fantasize about, filming themselves getting frisky in the airplane toilet. After that sort of rush at 30 000 feet, a deliciously carnal comedown from the 'high' is in order, with Delfine (a)rousing a sleepy Juan to consciousness with a hand on his cock. The sensual hands-on mutual touching session then makes way for some energetic fucking before the playful pair, now refreshed and alert (who wouldn't be after that?), head out to see the sights.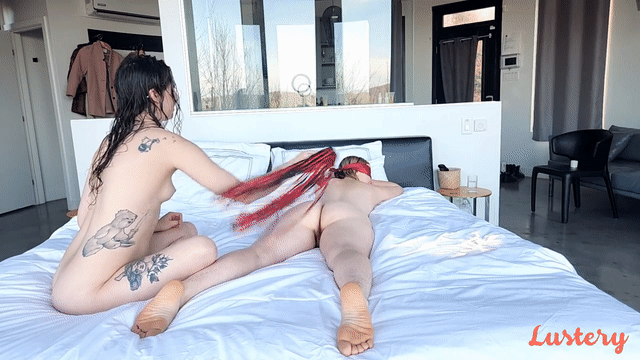 Glamping is all about leisure, rest and relaxation, but if you're kinky Canadian couple Daisy and Peach, it doesn't hurt (too much) to throw in a little playful torture, titillation and plenty of pleasure either. For their sensational 'fucket list' vlog, the pair live out some of their semi-public sex fantasies at a luxe camping resort. 'How much action can you pack into one camping trip?' you may ask? From hot tub soaks and manicures to blindfolds, bondage and anal sex, the answer might just surprise you…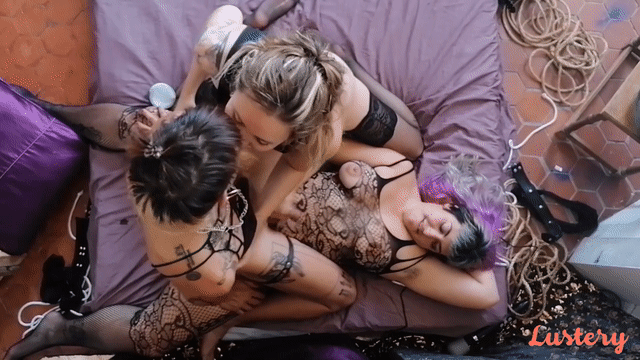 In the latest Lustery crossover event, fabulous French partners Yuna and Renn decided to belatedly celebrate Yuna's birthday with a new present: the lovely Julieta! The three recently met at a party and immediately bonded over their sexual openness and mutual interest in bondage. As we've seen, Julieta is really into BDSM and jumped at the opportunity to join the usually-vanilla couple for a weekend of sexy, sensual (and consensual) fun! Full of rope play, sex toys, and spanking, this wonderful submission surely "expands the possibilities of pleasure!"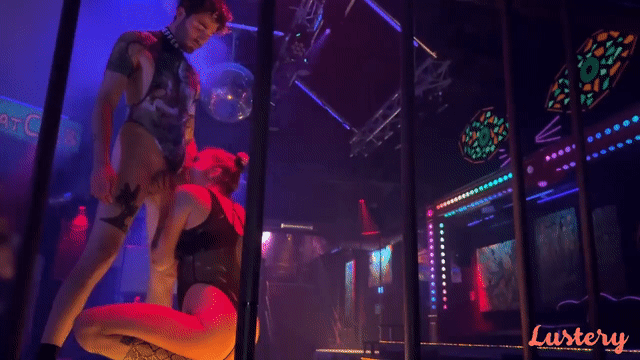 Ever wanted to see the inside of a sex club? Well now's your chance as Berlin-based babes Kitty & Uri used their fantastic 'fucket list' vlog to recreate the moment they met at one of the city's most famous venues. Pre-pandemic, the poly pair would party all the time and fucking on the dance floor of a techno club was kinda their "thing". However, after a move and multiple lockdowns it had been years since they had gone out, so their biggest fantasy was rekindling that old spark. Follow along as they fuck their way through an epic evening: while picking the perfect kinky outfit, again in a cramped bathroom stall, and finally on a neon dais in the middle of the main floor as the club fills up. This is one wet and wild adventure that you don't want to miss!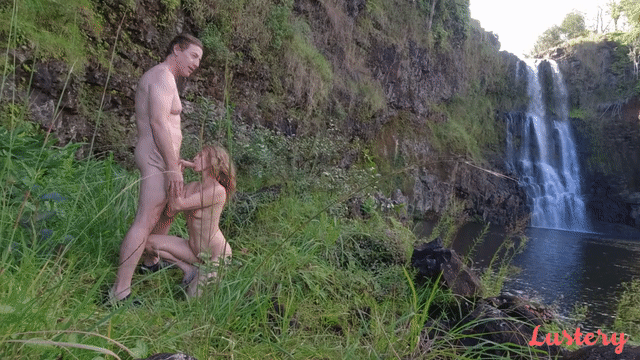 Amorous adventurers Dusty and Peppermint are definitely not the type to stick to the lakes (or hot tubs) that they are used to, so for their phenomenal 'fucket list' vlog they decided to celebrate Pepper's birthday with a long-longed-for trip to Hawaii. From packing process to plane ride, car costume change to sneaky jungle blowjob, the Americans exude charm and affection in every scintillating second of their wet and wild vacation. Indeed, wetness is quite the theme for these two (as their squirt-soaked debut proves), with nearly every scene finding them cuddling in a bathtub or ravaging each other by a picturesque waterfall. Equal parts hot and heart-warming, this video encapsulates all that is Lustery; truly, the trip of a lifetime!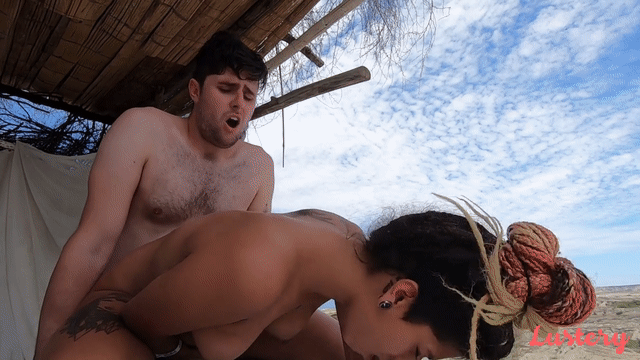 For their second video for Lustery, Frida and John have escaped the New York City winter to the stunning Tatacoa Desert in Colombia, where they are vacationing for a month. In a scene as hot as their surroundings, the couple take turns pleasing each other orally in a beautiful desert yurt before passionately fucking under the expansive blue sky.
Podcast Transcript: