September is sexual health awareness month and for us, it was a chance to celebrate healthy relationships and just how damn sexy communication, openness and real passion can be… Lustery-style! And what's education without demonstration? For this month's playlist, we're showcasing the couples getting it right and whose journeys in sharing their most intimate moments inspire us with each jaw-dropping video. Here's to you…
Asteria & Ulysses Casting Spells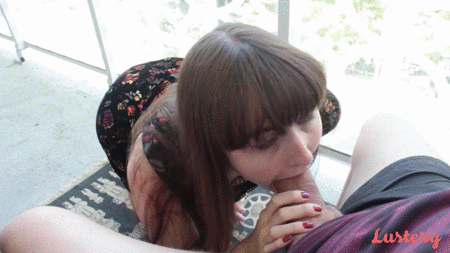 At just one video short of their 10th submission, Canadian cuties Asteria and Ulysses are no strangers to our screens. To celebrate their ascent to Lustery #relationshipgoals royalty, we're going back to the video that started it all, which – thanks to their incredible chemistry, intimate knowledge of each other as a high-school romance all grown up, and a helping hand from their Hitachi wand – is still just as magical as it was back then.
Miriam & Jorge Love On The Rocks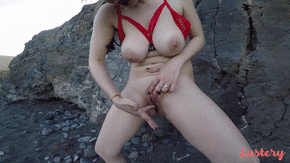 Spanish exhibitionist and long-term lovers Miriam and Jorge joined Lustery back in 2016, and much like their passion for each other, their videos have only gotten hotter with the years. Their latest video was just begging for them to bare it all with a stretch of deserted beach serving as their playground, first for a sensual striptease from Miriam and then, finally, an up-against-the-rocks pounding.
Kim & Paolo Life's A Beach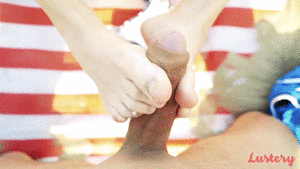 We've done it all with Italian couple and mega babes Kim and Paolo: bedroom sex, shower sex, hammock sex, Christmas sex… With so many options to choose from, it was hard to settle for one but finally we decided on beach sex because the only thing that could make watching these two any more blissful is putting them in paradise. Not that you'll be able to tear your gaze away from all the intense POV fucking in this ultra-hot video…
Lili & Roger I Scream, You Scream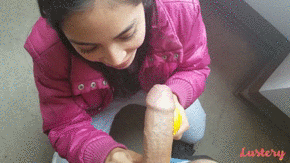 Lili & Roger have gone the distance – both as a couple and on Lustery – having first met when they were 15, kissed, drifted apart, and then drifted firmly back together again, even weathering two years of cross-Atlantic love living on different continents. Their third video was a perfect tribute to their red-hot passion, even with the goosebump-inducing addition of an ice cream popsicle – or maybe because of it! This one is all about licking, sucking and melting into each other.
Jamie & Nico Best Seat In The House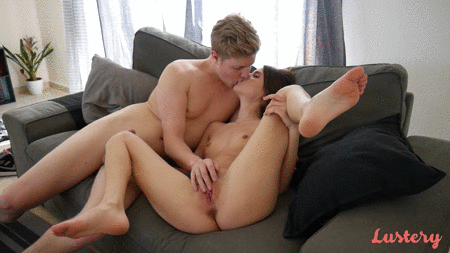 German couple Jamie and Nico might be relative 'newcomers' on Lustery, having only released their first video last year but it was enough to get them – and us! – hooked. Their home videos have been a hit and their latest is no exception as we settle into their living room for a steamy sex session that'll have you on the edge of your seat right until its (fittingly) explosive climax. We can't wait to see more from these two.
Nat & Zina Swinging For The Fences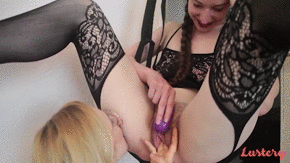 Sapphic sweethearts Nat and Zina may only have released two Lustery videos so far but they were enough to convince us that these two are 100% #couplegoals. Of course, it helps that their incredible debut clocked in at well over an hour of breathtaking bliss, stuffed with action from start to finish (and when the fisting starts, that's not the only thing that's 'stuffed). Expect giggles, moans, toys, powerful orgasms and plenty of time to get to know the gorgeous Amsterdam-based pair intimately.
Podcast Transcript: