Here at Lustery, we're all about doing what you love. Well, what and who you love. For some of our couples, what started out as a bit of filthy fun behind closed doors – that is, filming themselves fucking – has become a vocation. And for others, being involved in sex work is exactly how they've met each other; turning professional relationships personal and sharing their passions while, well, sharing their passion. Sex work is real work, and this month's sex worker-starring playlist is anything to go by, things are about to get real hot…
Luke & Bailey Base Come Up and Sea Me Sometime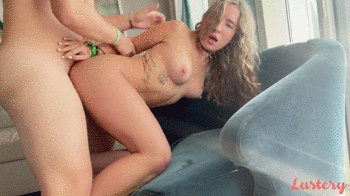 Taking us behind the (sex) scenes, this candid submission from one of Lustery's most delightfully dirty couples offers an in-depth look into Bailey's experiences as a porn performer and how working with the love of her life has changed her perception of her job. Of course, that's not the only thing that's going in deep in this bit of nautical naughtiness, as things heat up on their cruise ship vacation, culminating in a very messy facial.
Ferdinand & Tamara Breathing Sex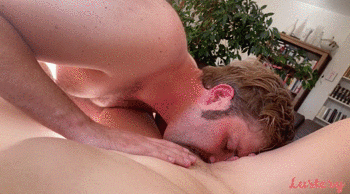 As full-service sex workers, Ferdinand and Tamara are in the business of making other people's fantasies become a reality. However, when they're alone, fantasy takes a backseat in favour of the rough, the raw and the human side of desire – just the way they like it. Their Lustery debut is well over an hour of unrestrained, sun-drenched bliss that offers an intimate view into their private lives and lust.
Esluna & Marvin Cuddle Up, Get Down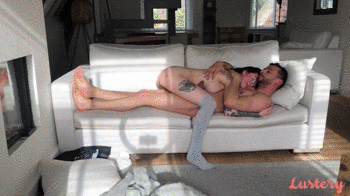 Rotterdam-based erotic performers Esluna and Marvin first met working together on a film set, though no acting was required when it came to portraying the very real sparks flying between them. And things have only gotten hotter since – and, as their latest Lustery submission proves, cuddlier too. Enjoying the opportunity to wind down and get lazy on the couch, this passionate video of languid lust shows that even when they're taking time out, turning each other on comes naturally.
Kimberly & Drew Floored!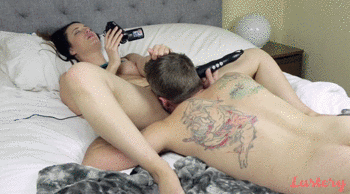 Put a gorgeous porn actress and a talented videographer in the same room and most often the result is a piece of sensual cinema magic. Sometimes, however, it's an instantaneous connection and an enduring romantic relationship. But when it's Seattle-based lovers Kimberly and Drew, you get both after Kimberly lured Drew from production to a starring role in both her life and her scenes! Jammed full of droolworthy oral (including some incredible 69 action) and powerful orgasms, their latest Lustery submission is sure to leave you floored.
Ravyn & Sam How to Make A Creampie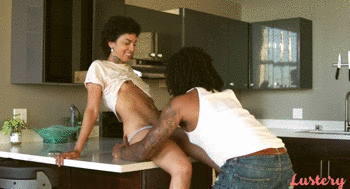 When a collaboration works, it works – and in the case of lovers Ravyn and Sam, it beyond works too. When the pornographer and photographer pair decided to create something together, the first thing intended might not have been a meaningful connection but the chemistry between them said otherwise. The creative couple are always cooking up something special together – for their over-the-kitchen-counter Lustery debut, it's a massive (and mega-hot) creampie…
Vesania & Okinu The Main Attraction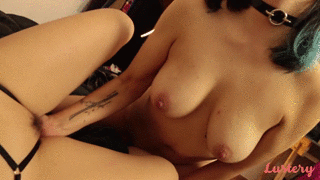 It's not every relationship where taking naked photos of your partner comes before you've actually gotten to know each other and hook up but Santiago-based lovers Vesania and Okinu's partnership is anything but average. Having started with Okinu helping porn performer Vesania create content, their undeniable attraction to each other meant she soon became part of the content. Complete with a cameo role from their strap-on, their Lustery debut is a head-to-toe exploration of effortless pleasure.
Podcast Transcript: