It takes a certain breathless, brazen kind of horny to go, "Fuck it, we're doing it right now, right here," wherever that now and here might be. Of course, a big part of this particular breed of arousal is the risk of being caught in the act – adrenaline-spikes and heart-hammering orgasms are a dizzying combo. And if you like your thrills vicarious, watching it all unfold on Lustery screens offers all of the raciness with none of the risk. From secluded beaches to barely cordoned off changing rooms and from iconic cityscapes to tranquil forests (and more), here are some of the hottest public sex scenes you could be catching on Lustery right now!
Miriam & Jorge Winds of Desire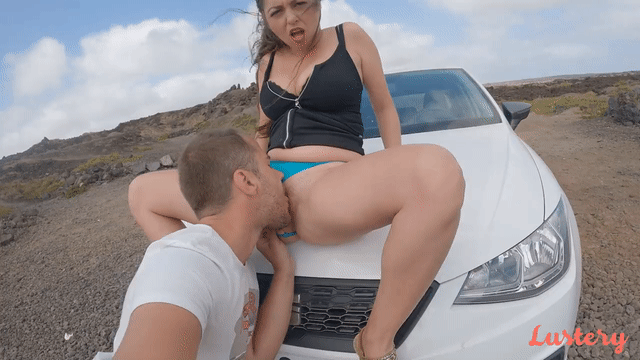 Based on their Lustery video collection, we're pretty sure daring Spanish sweethearts Miriam and Jorge have sex outside more often than in – and we're not complaining! Their latest al fresco escapade has the self-confessed "natural born exhibitionists" in Lanzarote where finding the perfect spot to fuck (and testing them all) is all part of a day's exploring. This one is sure to blow you away – and no, we're not just talking about the wind.
Simona & Leo Quick as a Flash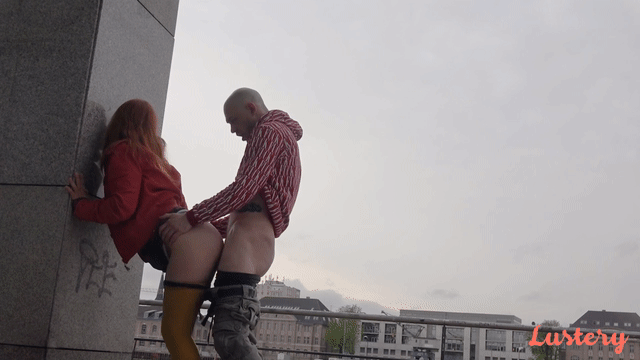 Berlin has a reputation for being a liberal city where anything goes – and when you catch a glimpse of some of the cheeky residents roaming its streets (we're looking at you, Simona and Leo), it's no wonder. Set against the backdrop of some of Berlin's landmarks, the public play-loving pair go from flashing to fucking in the blink of an eye in this audacious display of exhibitionism at its very hottest.
Ana & Anthony Vlog: Sex on the Beach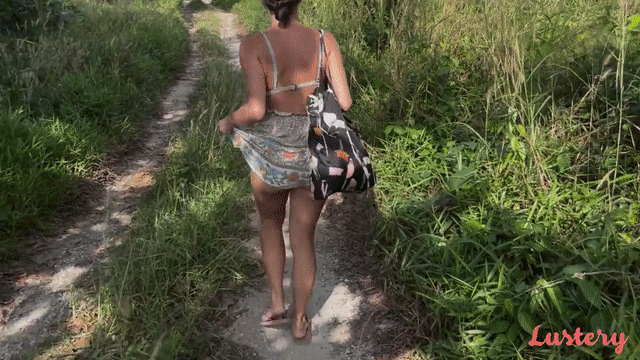 There's nearly getting caught and then there's actually getting caught – luckily for us (and them!), neither is going to put nomadic pair Ana and Anthony off getting frisky wherever and whenever they like. With their wanderlust matched only be their lust for each other, this jaw-dropping vlog detailing their idyllic days on a Thai island is the perfect opportunity to get to know the shamelessly sexy couple a little better.
Roman & Serafina Forest Hump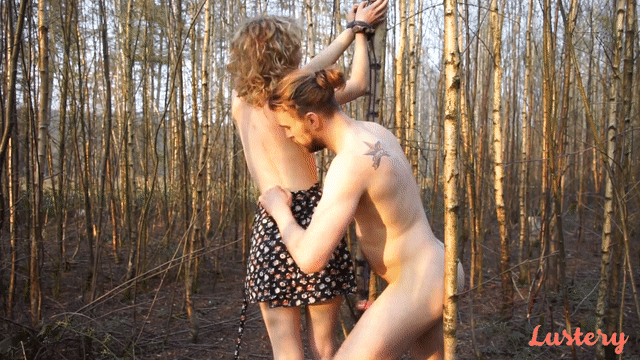 For most Lustery newcomers, their debut video inviting us behind closed doors to witness their most intimate moments does usually involve, well, a closed door. Not for Roman and Serafina though. True to the open and convention-flouting nature of their relationship, they're introducing us to their sex life their way… out in the middle of the woods! Bathed in the light of the setting sun, being naughty comes (or cums) naturally in this kinky forest fuck.
Anca & Daniela Hope Nobody Hears Us!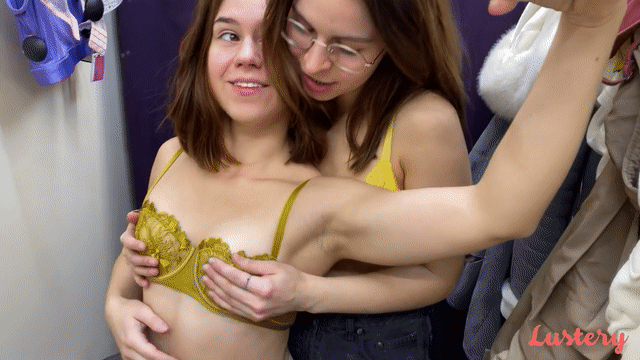 Out of sight doesn't mean out of earshot, especially not when you're getting it on behind the flimsy curtain of a clothing store's changing room! However, for Anca and Daniela, the temptation of watching each other trying on lingerie is too much to resist – after all, why stop at watching when you could touch and taste too? Stifling their giggles and moans of pleasure may be hard but keeping their hands off each other is a whole lot harder…
Bambi & Adon Open Air Affair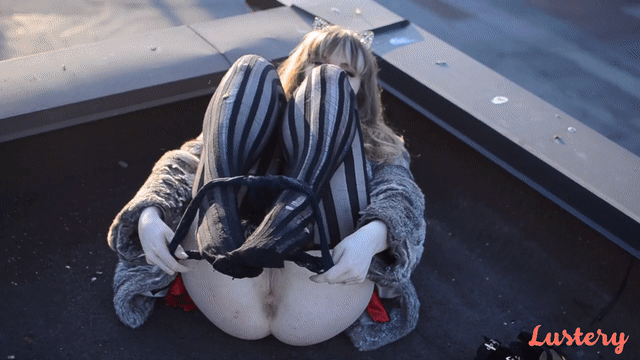 Who says BDSM is reserved for bedrooms, dungeons and the dead of night? In fact, by the light of day (and on a broad open rooftop to boot), creative Canadian kinksters Bambi and Adon seem more deviant than ever, defiantly disregarding any notions of decency as an obedient Bambi pleasures Adon for all the world to see. Watching them play with power, dominance and submission, there's zero doubt that "the filthier, the better" is exactly the way they like it.
Podcast Transcript: