Whoever said "talk is cheap" had it all wrong – when it comes to sex, desire, pleasure and connection (and all other good things, really), talk is, in fact, invaluable. The secret to getting the sex you want? Speaking about it. The number one move to drive your partner wild? Simply asking. Want more of something? Less of something? Something else entirely? You know where we're going with this… And if you needed a little inspiration, between our Cummunication kink list and the incredible examples set by some of Lustery's most talkative couples, you don't need to go far...
Edu & Fe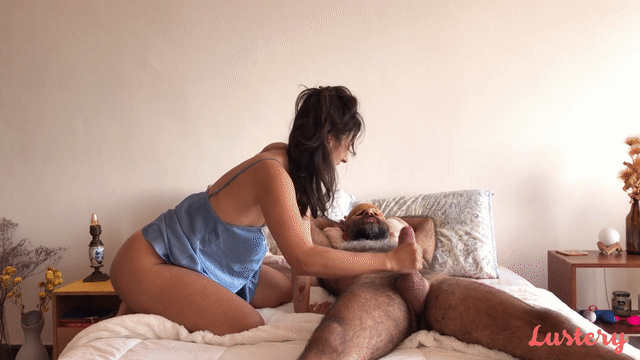 We hear it time and again from our couples: communication is the key to hotter sex. Of course, it's not all talk, as Brazilian lovers Edu and Fe prove in the first video of Lustery's 'Cummunication' special. With a diverse list of kinky sex practices, they get to choose their own adventure through talking about what turns them on and what might not be their thing, gaining intriguing and intimate insights about each other along the way. After that, it's blindfold on for Edu – and cock twitching in anticipation – as they explore some exciting new ways to drive each other wild.
Joana & Lee
Cummunication: Playing With Fire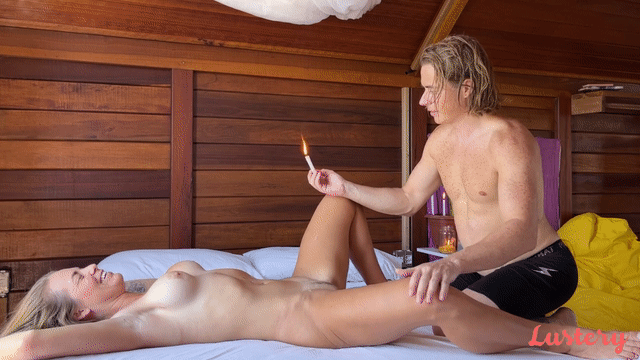 Lustery catches up with Barebackpackers Joana and Lee for the second part of our 'Cummunication' special, and while the two may be living the dream filming their sex lives all over the word, this insightful session offers a glimpse into the sometimes-hot, sometimes-maybe-too-hot realities of experimenting with new ways of giving and receiving pleasure. The down-to-earth duo begin by detailing some of their favorite sex practices – and those they've discovered might not be for them – before combining their love for cunnilingus with something they've never tried before: wax play!
July & Larc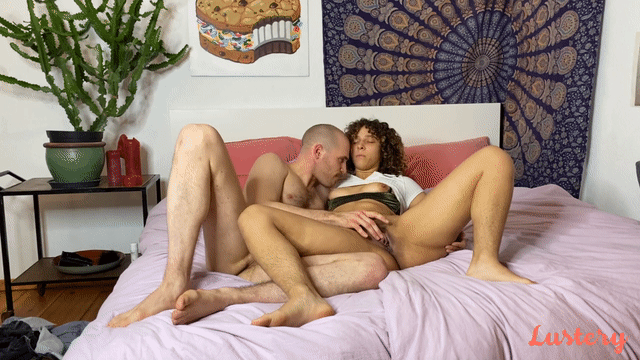 There's no sexier foreplay than… talking about your desires and setting intentions for your sex sessions – something Berlin-based lovers July and Larc know well after a more than a year of unforgettable sex. Today's intention: slowing it all down and savouring every moment. It makes for a blisteringly hot Lustery debut of almost 90 minutes that is all about languid teasing, drawn out pleasure and toe-curling orgasms.
Dana & Kuka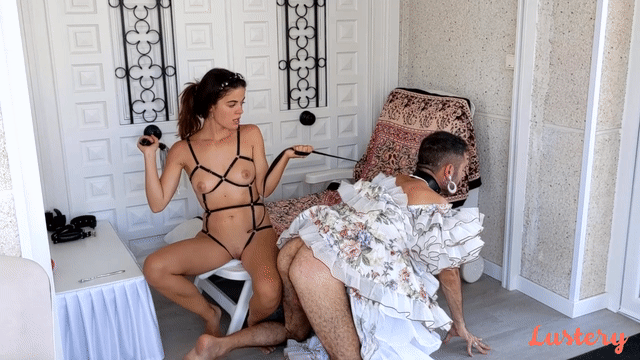 There's niche porn and then there's niche porn, and we can't think of a hotter niche than Kuka in a flamenco dress on all fours singing out loud and having his bared ass flogged by a scantily clad Dana. That's right, the nomadic Spaniards are the latest Lustery lovers to get their hands on our Cummunication kink list – and the playful scene that unfolds is every bit as imaginative as it is intense with plenty of laughs, ass play, and yes, some yelps of pain too as Dana takes the upper hand.
Alice and Mr. Right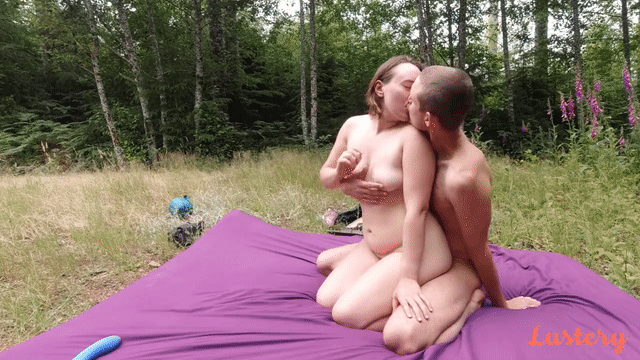 Adventurous lovers Alice and Mr Right have had more Lustery videos set outdoors than in, and we're happy to say that their latest sun-drenched submission is no exception. In a lush meadow surrounded by flowering purple foxgloves, the horny twosome braves the elements (bugs, sun and stray hairs anyway) to enjoy another delightful au naturale sex session filled with filthy banter, toys, anal play and plenty of orgasms.
Luca & Veronika
Cummunication: Suck It And See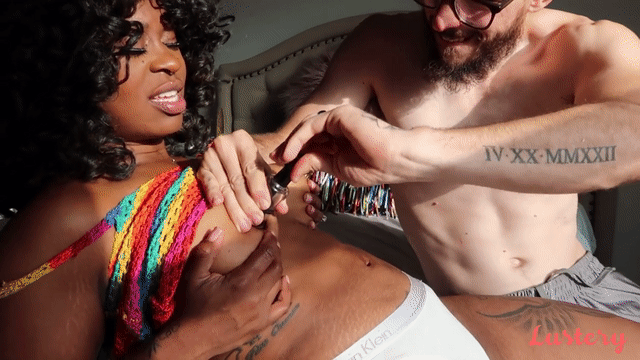 As the couple so unafraid to vocalize what they're feeling that they said "I love you" on the first date, it's apt that the final part of our Cummunication special takes us into the bedroom of deviant duo Luca and Veronika. The adventurous pair explains that when it comes to talking about your desires, it's not about saying 'yes' to everything – it's also sexy to know your own limits and, of course, to say 'maybe' to something new. And after the 'tell', it's time for the 'show' with nipple play and flogging making it onto the day's menu. And once the nipple suction toys come out, you can bet that's not the only droolworthy sucking you'll see…
Podcast Transcript: