At Lustery, we love a sexy bedroom jam (yeah, that's a euphemism) – but we also love a good road trip banger, letting loose in the kitchen, getting outside with the birds and the bees… Okay, okay, it's all euphemisms, dammit! What we're saying is a change of scenery is never a bad thing, and when it takes you all the way out of the bedroom during sex, even better. This month, we're honouring some of the site's intrepid sexual explorers, following them beyond the bedroom to wherever lust takes them and wherever they take each other!
Another Day in Paradise Ava Genna & Aaron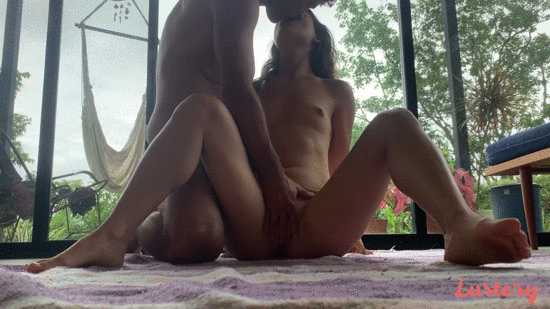 Based on member feedback alone, Ava Genna and Aaron's latest vlog may be one of Lustery's most gorgeous videos yet – and that's not even taking into account the breathtaking settings afforded by their idyllic life surrounded by the lush jungles of Costa Rica. With paradise in their backyard, the best way to enjoy it – and each other – is au naturale and savouring every blissful moment.
Come Rain or Shine Luke & Bailey Base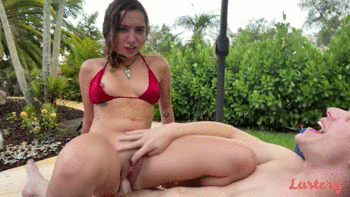 Fucking outdoors means contending with whatever Mother Nature may throw your way, and let's just say that when she saw lovers Luke and Bailey Base getting it on, she got a little wet… What's an afternoon rain shower though, when you can bring the heat like these two do? Besides that, when it comes to getting slick and sloppy, the weather has some fierce competition from Bailey's moan-inducing and drool-soaked blowjob skills and the ensuing massive facial. Let's face it – this fuck was always going to end with needing a soak in the hot tub.
Table Service Ursinae & Fennel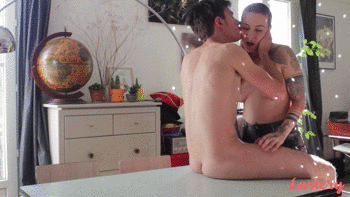 Ursinae and Fennel's second Lustery submission finds them setting the table for something special. If appetites are worked up with lingering eye contact, soft caresses and tracing their tongues along each other's skin, the main course is most definitely served as they take turns greedily busying their mouth between each other's legs before a tabletop pounding that would leave even the hungriest sated. Need dessert? Just press 'Play' again!
Heaven in Las Vegas Isla & Oliver
Road trips are for cheesy playlists, weird roadside attractions and, if you're Southern Californian babes Isla and Oliver, definitely the odd dirty detour. As the pair head off to Las Vegas, they take a gamble on pulling off the road for a quickie in a seemingly desolate stretch of desert and while they risk getting caught when some cars show up unexpectedly, ultimately it pays off in a scorchingly hot fuck that'll have you sweating just watching it. Stick around because the 'clean-up' afterwards in the hotel is anything but clean…
Al Fresco Fucking Manu & Mara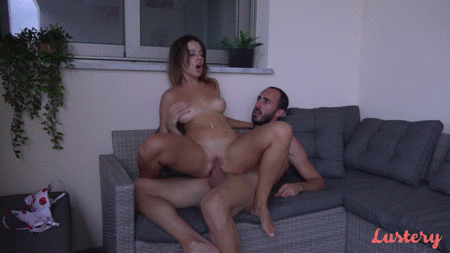 With the summer weather heating up in the Canary Islands, things get hotter yet when anal sex-loving pair Manu and Mara decide to take things outside. Expect plenty of red-hot POV action as the pair take to the terrace and strip down to enjoy all their favourite outdoor activities: deep throating, rim jobs and gasp-inducingly deep anal. We feel sorry for their neighbours though – unlike us on Lustery, they can't hit replay. Whew!
Tied to the Tracks Emma & Anna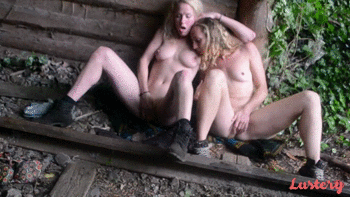 People are always talking about switching up positions to spice up your sex life but when lesbian lovers Emma and Anna decide to start exploring their desires, the exploration gets quite literal – and never mind positions, it's locations they're switching up, as they live out Emma's fantasy of teasing and pleasing 'damsel in distress' Anna as she's tied up naked and helpless alongside a disused railway line. The train may not be coming but she absolutely will be… All aboard for one of Lustery's naughtiest nature videos.
Podcast Transcript: