Whether sweet and sensual, passionate and powerful or just plain cheesy (literally!), this Valentine's month's Lustery playlist is totally devoted to showcasing expressions of love from some of our favorite Lustery couples. From sultry makeout sessions to oily pregnant belly rubdowns and playful domination to total worship, amateur porn doesn't get soppier – or sexier – than this!
Isla & Oliver — The Way To The Heart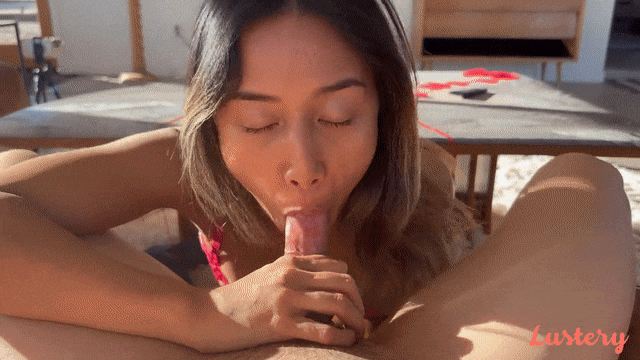 They say the way to the heart is through the stomach, so for Valentine's Day the always-stunning Isla Summer decided to make waffles as a surprise breakfast for her lover Oliver. However, when he walks in and sees her dressed only in heart-themed lingerie, it quickly becomes clear he's only hungry for one thing: Isla herself. After munching on her ass and pussy right there in the kitchen, the duo takes the feast to the living room where they trade oral and tease each other pink with lust. One final relocation to their rose-covered bedroom and the lovebirds blissfully bang it out in the morning light. Talk about starting the day off right!
Kai & Molly — Oil Play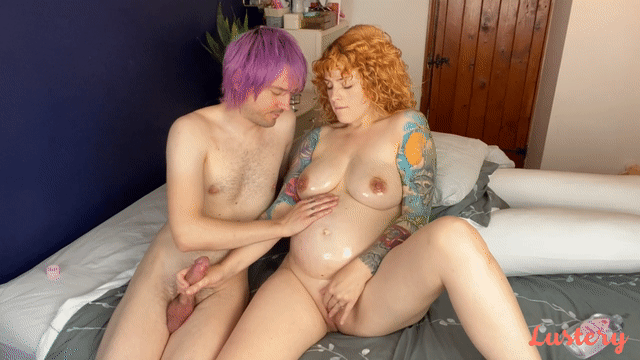 "Molly loves having Kai rub oil onto her pregnant belly and tits," explain the expectant pair. "It feels really loving and sensual to sit close together and enjoy rubbing oil on each other. We both love having our nipples played with and the oil makes it feel even better!" Captured in the middle of a touching moment between the two (and that's 'touching' in every sense of the word), the love and care are perhaps even more palpable than the slick oil drizzled onto their skin, making for a submission that elicits as much of an "awwww" as it does of an "ooohhh".
Jasmine & King Noire — Sensual & Consensual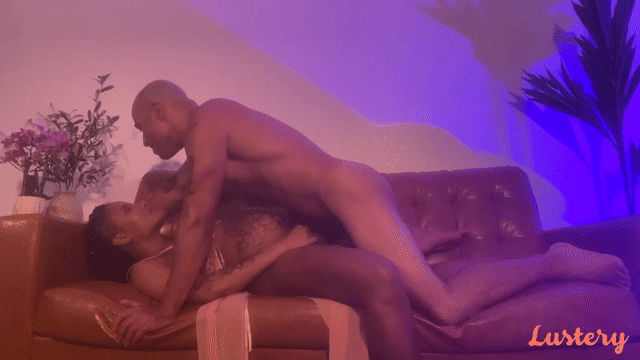 Gorgeous hotties Jet Setting Jasmine and King Noire are back with a charming and tender fourth Lustery outing. True to her glamorous name, Jasmine and King's previous videos have been filmed in hotels around the world, but with a baby on the way, the couple give us a glimpse into their stylishly lit home. In a slight departure from their previous athletic performances, this sultry scene falls more on the slower side of things, but don't let that fool you—there's plenty of mouth- (and pussy-) watering action to spare!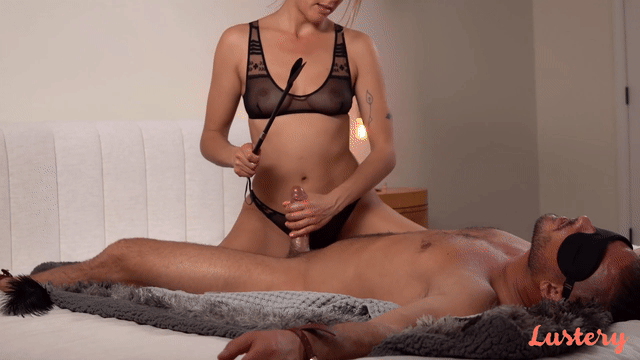 Lustery all-stars Kate and Chris Marley are known for their slow and sensual style, something that holds true for their latest video: a foray into BDSM with some "really hot" FemDom play. With soothing spa-like music playing in the background, Kate playfully herds her beau (clearly a bratty bottom) to the bed and laughingly binds and blindfolds him. Then, equipped with a riding crop and feather, she alternates swatting, tickling, and licking every inch of his body—with particular attention to his hard cock. After an almost hour-long build-up that included an oiled massage, hand job, and plenty of frottage, she finally takes Chris inside her and rides him to his sweet release.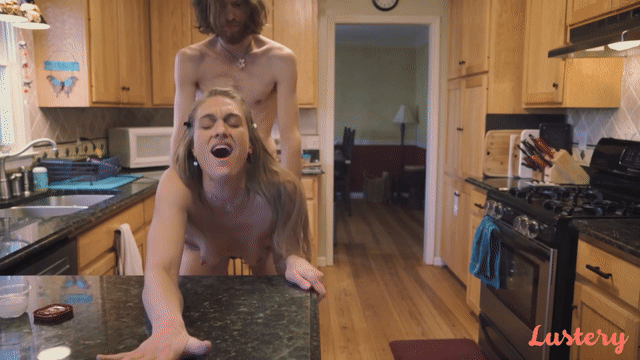 In honor of National Pizza Day, adorable Americans Jason and Melissa have decided to show off their culinary skills and whip up a white pizza in their latest Lustery showcase. Although relative amateurs, the pair enjoy a lot of laughing and banter throughout the entire process of kneading and tossing the dough, through topping and sliding the sausage and cream pie into the oven. Of course, this invariably leads to Melissa enjoying a very different kind of sausage while the slutty bakers wait for their creation to finish cooking. The resulting kitchen fuck is as delectable as their cheesy concoction, a true treat to celebrate this important holiday!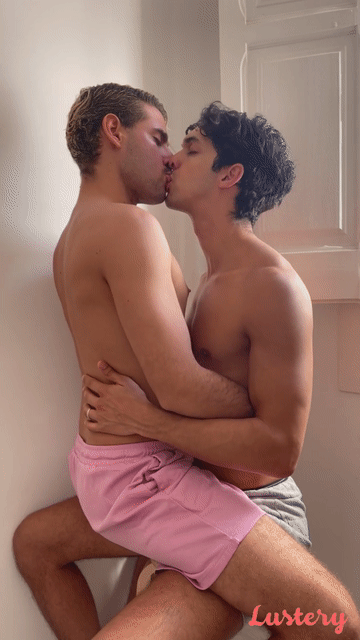 There are few things as breathtakingly intimate as kissing, which might explain why Barcelona-based babes Rob and Luis love nothing more than long drawn-out kisses to get into the mood. After all, it was a kiss at a pool party that took them from relative strangers to spending every day together, falling in love, long-distance romance, and then – yes, a happy ending – finally deciding to move in together.
Podcast Transcript: