Kink is, at its most obvious, a blanket term used to describe numerous sexual activities beyond normative penetrative (or 'vanilla') sex. But the glorious thing about kink is it's not that obvious – it's a nuanced, diverse, and, yes, for all the 'whips and chains' associated with it, even caring practice. Kink subverts on levels far beyond just the explicit. As such, more and more women are turning to kink to 'queery' what we think we know about sex, power, communication, and pleasure.
To celebrate kinky women, we're speaking to some of the community's most inquiring minds: Modest Gold is based in the UK and is one half – the more dominant half– of The London Vagabond, a pair of lovers, outspoken fetishists, and artistic collaborators. On the other side of the planet in South Africa, Mamello Sejake, "a switch, sometimes bunny, sometimes pro Domme; really just someone who dabbles in any which way" who's utilizing kink as pedagogy. The interviews have been edited and condensed for clarity.
Modest Gold
 Can you share a little about your perspectives on female empowerment through kink?
 Until my early twenties, I felt there was an expectation that sex was all about men; to please them, fulfill their needs and desires. Society teaches women to be submissive, to be mothers, and to be homemakers. Unfortunately, patriarchal society is alive and kicking.
 Being a sexually open woman who owns their kinks and fetishes is an act of rebellion. Through kink, we can reappropriate and reclaim words that have been used as weapons against us; 'slut', 'whore', 'bitch' and 'slag' are words we can choose to describe ourselves or to consensually degrade a man (a personal favourite), or any other partner, playmate or lover.
 We can choose to be submissive, we can choose to be dominant or we can occupy a space in between the two. Kink allows us to claim our own sexual freedoms and indulge in our desires. We have the authority and power to do what we want. That's empowering.
How has being involved in kink spaces changed the way you communicate, if at all?
I think kink as a discipline has definitely played a part in how I communicate and consent; boundaries and someone's comfortability are always at the forefront of my mind. I like to think that over the years I've become more empathic and understanding, however, there's always room for improvement and learning.
What are the One Night Parties and what compelled you to start them? What can women expect at the parties?
I've been attending fetish parties for around six years, and most have been, heteronormative and the 'norm' tends to be submissive females and dominant cis men. I've had various situations at play parties that have made me feel uncomfortable or unsafe: when I was pregnant, a man non-consensually touched my bump and asked my male partner if he could pleasure himself whilst his hand was there (he totally ignored my existence). At another night, a submissive male purchased me a drink and purposely spiked it with 'G' and I've often been subject to 'solo-wanking' (a guy touching himself while watching you play without your consent – this terminology of course applies to women but I have never seen women do this in a play space!) 
I'm not saying every event has been awful – I've had lots of fun, but I felt it was imperative there was a space women were free to explore their own sexuality away from men and away from their gaze and their expectations.
One Night Parties centers the female experience and is led by dominant females; void of cis men (other than one that serves as a human toilet). The parties are framed as 'lingerie parties' rather than play parties, although play is most certainly on the menu, you choose whether to indulge or not. Some guests spend the evening chatting in lingerie, others have their first shibari experience or come with a play partner to spend the evening exploring the fully-equipped dungeon space.
I can confidently say that when you leave the event, you can expect to be part of an empowered female community,  and meeting other women with the same agenda and mindset can lead to some incredible, lifelong friendships. It's a very special space and I am honestly honoured to be able to host such a magical party.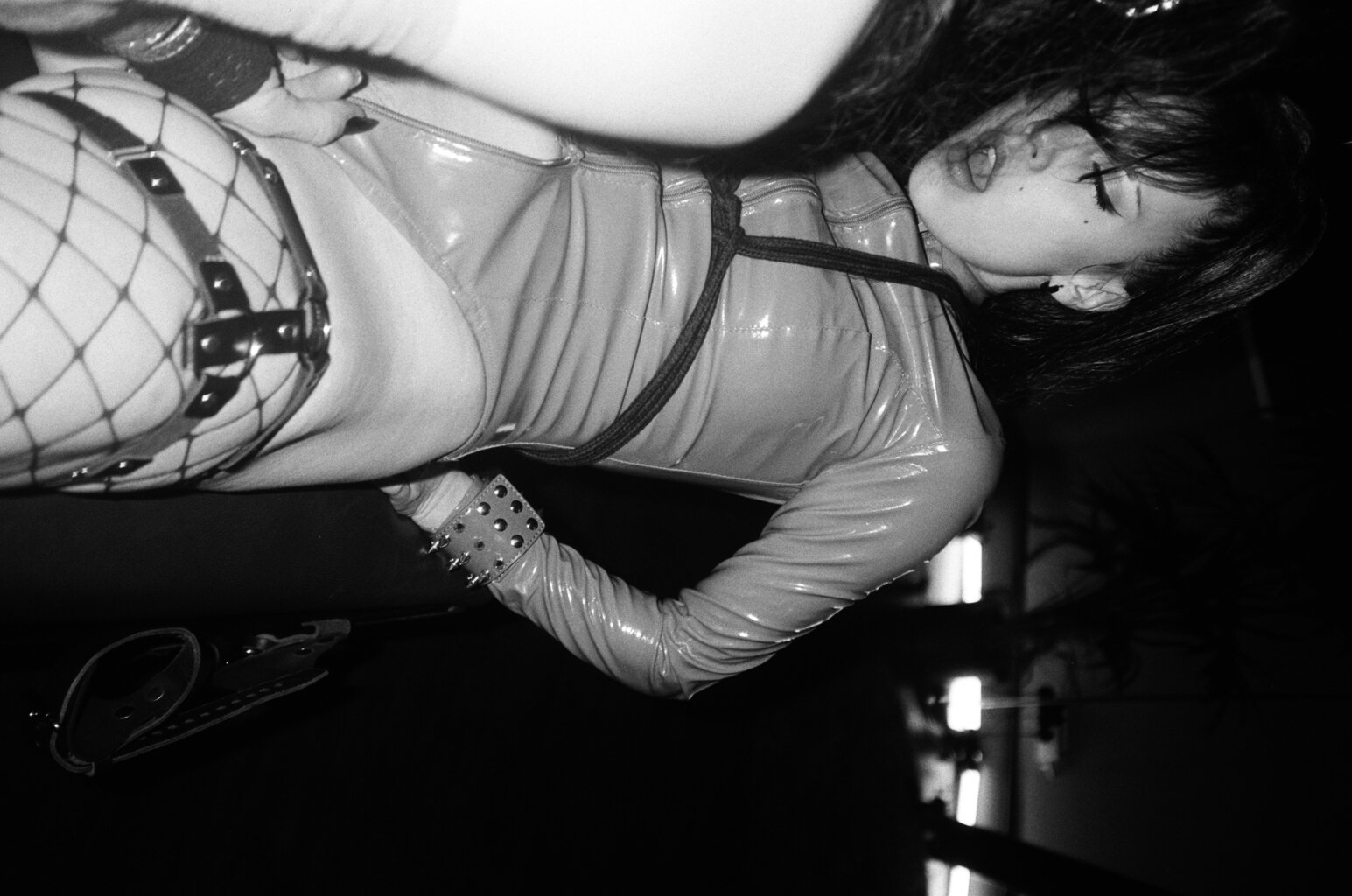 image credit: @onenightparties
What has kink taught you about yourself?
That I'm more depraved, creative, and sexually selfish than 18-year-old me ever would have imagined. That I now have needs, desires and fantasies that I didn't even know existed ten years ago. And that I'm totally at peace with all the above.
How do kink and feminism align for you?
We are striving for equality of the sexes through feminism, therefore there must be equality for sexual desire too. I think the two go hand in hand: women should have the same sexual freedoms without judgment as men do. Male sexual 'dominance' is considered normal, whereas if you are a woman with the same tastes it's considered 'freaky' 'wild' and 'kinky'. I think that says a lot... I will be shouting loudly about my kinks until my dying days!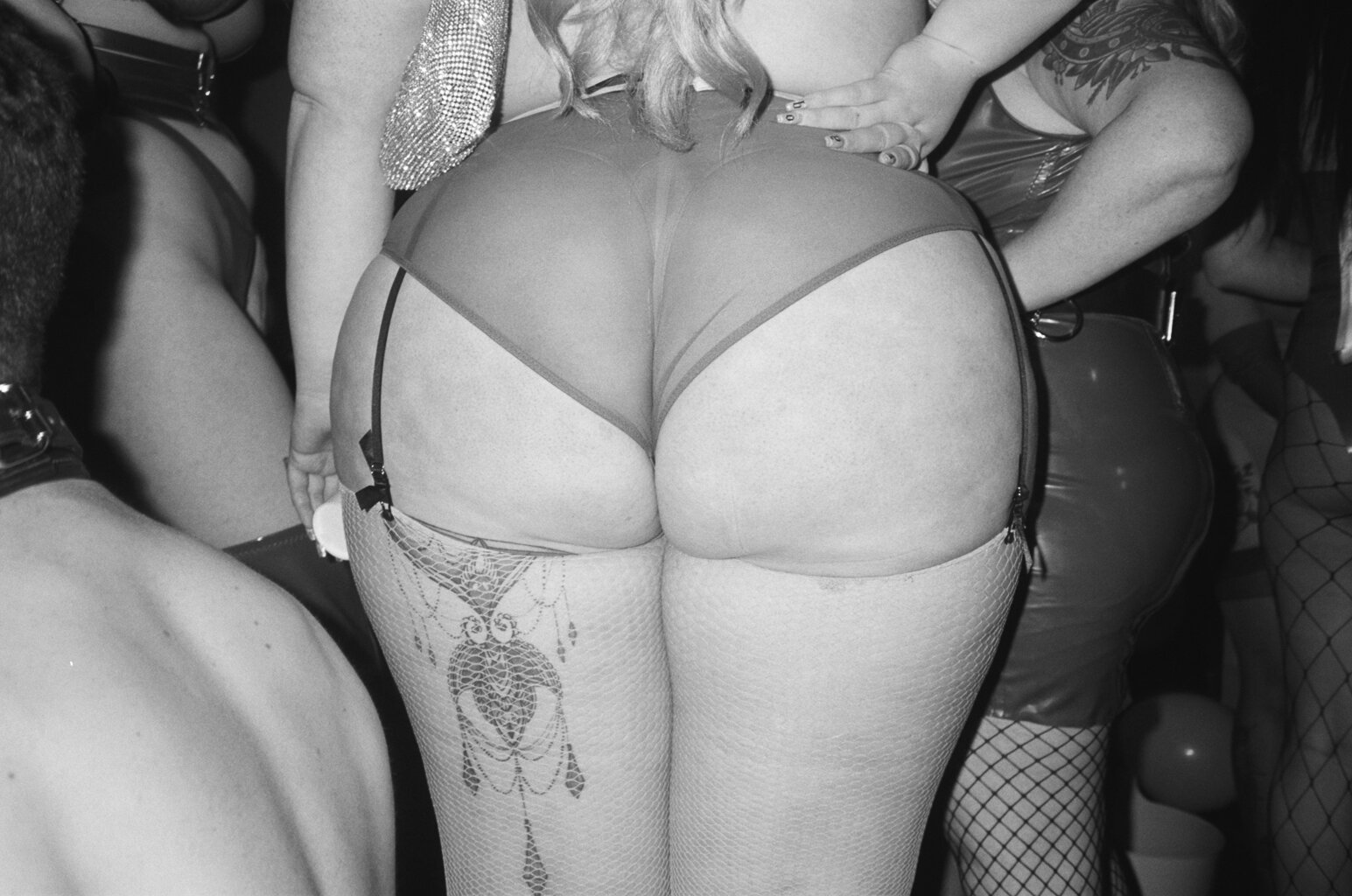 image credit: @onenightparties
Mamello Sejake
How did you first start exploring kink? 
I've always been aware of BDSM but up until about 2018 I didn't know much beyond what I saw in porn – I didn't know about the ethics and principles of kink. Then at the Queer Feminist Film Festival in Cape Town, I encountered a group of local Black queer kinksters creating sex-positive learning opportunities for black people around kink and hosting parties and munches. I went to one of the parties and around the same time got exposed to shibari online. I became fascinated with rope and reached out to a rigger, whose images seen, asking to be tied up. Before he tied me, he had all sorts of questions: "What do you want to get out of it? How is your mental state? What parts of your body don't you want to be touched? Do you prefer something more technical or sensual?" The care at the core of this engagement blew my mind. I went into subspace the first time I got tied and was completely taken – I had never experienced a tenderness like that, care like that, felt that safe and held. I was in the first year of my Mastersconsidering the topic of sex and then I thought: I'm on this kink journey personally, why not engage with it intellectually? I realised the huge gap in documenting Black queer people's experiences of kink on the continent and became committed to doing that work, politicizing pleasure and thinking about the hidden potential of kink. These days, I facilitate workshops using kink as a form of mobilizing, learning, and teaching, and as a methodology and a praxis of care.
How do you think being based in South Africa has affected your kink journey and has it played a part in what kink means to you?
South Africa has some of the highest known rates of gender-based violence – it's dangerous to be a woman or gender-diverse person, particularly if you're Black. There's a lot of secrecy and misunderstandings around kink and a lack of sex-positive culture that shows in the violent ways sex is used as a regulatory tool. Not a lot of people are comfortable, or embraced for, speaking about sex, never mind something as 'perverse' as kink.  
I live in a place where I have the privilege – because of my class, job, character, and personality – to enjoy the pleasure and freedom of not having to hide who I am, which is not the case for a lot of other queer people in the country. It's hard to find other people being open about their participation in kink. It's not like with white people, the risk of being targeted if you share only allow stigmas to survive, which in turn makes the kink community very small with few opportunities to discuss and learn. Because of all of that, there's a lot of erasure of our experiences as kinky Black people. I'm very vocal about it. I never take my privilege of being able to have these conversations and enjoy kink so openly lightly. I want to find more people in my country to have more conversations and open up more spaces. 
What are some of the things people assume about you when they learn of your interest in kink and how are you challenging these ideas?
My approach to speaking about kink has always been very tactful: I always come from a place of wanting to share but I'm very aware of how misunderstood kink is and want people to engage, so I never come out guns-blazing with a dildo in the air and a whip. I try to meet people where they are and find ways of making it relatable. I write, host workshops, and do research around kink, around negotiated power, freedom, the erotic, pleasure – I use it as a way of life. I've learned so much from kink and it's made me a better person. I've been fucking lucky that I haven't experienced a lot of resistance and when I do, I confront that through thinking, learning, and challenging people to take their ideas for a walk.
So much of what we see about kink is often very white and centered in a male-gaze. How did you find your space within kink?
Something that has really helped me, and is shifting narratives, is the internet. It's a blessing for marginalized people: the internet helps us connect, access information and has so many potentialities. The focus on kink has always been white and heterosexual but that just means other people's experiences have been erased, it doesn't mean Black people haven't found pleasure, healing, power, and emancipation in kink. The internet showed me the things I like weren't weird or wrong, they were kinky.
image credit: @onenightparties
What is the relationship between kink and empowerment?
There are people who are "allowed" to enjoy pleasure –  let's face it, white people – and people who are denied that. Coupled with that is the reality that a poor education for Black people is the norm. We're not taught that it's okay to ask for what we want: be it for a glass of water, a decent education or just to be treated nicely. Queer people and Black women need to take whichever crumbs we are given. Kink teaches that the only way you can be pleasured and have your needs and desires met is if you ask for what you want, express what you need, and set boundaries. I wasn't taught how to set boundaries but kink taught me I have the right to and can and must. It has taught me how to communicate. All these things help me access and enjoy different types of power that don't infringe on anyone's freedom and different forms of freedom. Kink says it's okay to define my own brand of pleasure and interrogate what power, freedom, and pleasure look like. The more I learn within kink, the more I come home to myself and want to walk with others as they do the same. Kink encourages us to reconsider our bastardised and prescriptive views of sexuality and sensuality; it says, "Hey, this is beautiful and can be a site of liberation and pleasure beyond the physical: it can lead to spiritual, emotional and intellectual awakening." It offers a way to engage with trauma from a place of agency. For those of us that were taught pleasure does not belong to us, kink encourages us to actively partake in this dance of challenging that.
How do kink and feminism align for you? 
My feminism is intersectional and 'queer of colour' which means it's always conscious of power dynamics and how we navigate power. Kink requires that we think about that and take it seriously as well. , it creates openings for there to be a fluid, ongoing, conscious, and respectful exchange of power that everyone can exercise and enjoy. My feminism is queer of colour, which means it recognizes ways of being and ways of doing, thinking, imagining and seeing outside of a heteronormative gaze. For me, kink encourages engagement in those alternative modes of being and seeing. I understand feminism to be a way of exploring queer world-making and kink does the same: we create scenes and new codes of engaging, loving, and holding each other based on consent and communication. Kink is a praxis of feminist care work. Feminism is about respecting and celebrating bodily autonomy and the same thing with kink. It's also about embracing, celebrating, and making room for diversity. Intersectionality means that, for feminism to be a gentle and practice of care, we need to meet people where they are, and kink asks for the same. Both make us seriously consider the ways our different experiences affect us, and though personally expansive,  at their core should be rooted in care work. We can learn a lot about how to do feminism with the principles of kink, and vice-versa.