For many of us, October equals pumpkin spice and a Halloween spent dressed up – a little bit frightening, a little bit sexy – as someone else. However, for many of the kinksters here on Lustery, 'spicing things up' and indulging in a spot of roleplay mean something altogether different – and they're not just coming once a year either. Kinky sex is loosely defined as any sex that deviates from conventional or 'vanilla' sex (and we're talking consensually, of course!), and in this month's playlist, we're only too happy to see where to twists take us…
Tania & Alex Something Sexy Afoot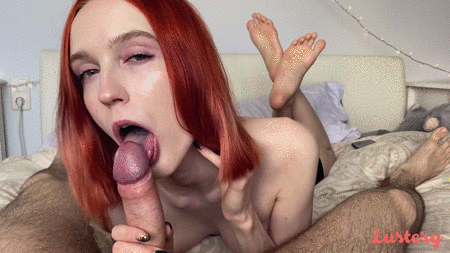 Let's kick things off by dipping a toe into one of the more common fetishes: feet! Ever since their pleasure-packed Lustery debut, Estonian pair Tania and Alex have made no secret of their shared foot fetish. But it was their creatively kinky fourth submission that had foot lovers head over heels as Tania put her lubed-up and perfectly pedicured tootsies to work on getting Alex off.
Eze & Jowy Ezekiel Bound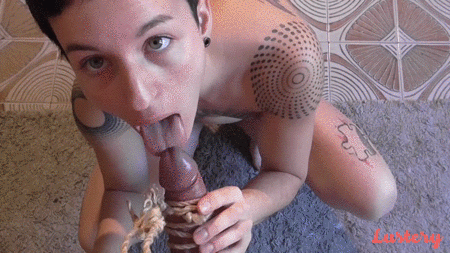 It's not unusual for some of Lustery's kinkier couples to sometimes find themselves in a bind – literally! Good thing they love it. In this Shibari showcasing video, it's the acrobatic Eze who is immobilised and powerless in the ropes of wife Jowy. Naked, blindfolded, tied up and rock hard, Ezie becomes a more than willing toy for Jowy to play with as she pleases – and yes, she will be pleased.
Josh & Evie Strapped & Sodomized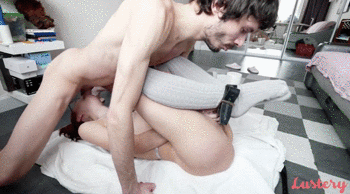 Bondage, impact play, anal, rimming, choking, gags, toys, watersports… How many kinks can self-confessed 'Perv-Ville' residents Josh and Evie pack into one jaw-dropping sex session? Anyone who's followed them on Lustery will know that 'all of them' is undoubtedly the answer for this boundary-pushing pair. Their incendiary second submission is a joyous, filthy and very wet no-holes-barred look at their wild sex life.
Lee & Rei Kink Attracts Kink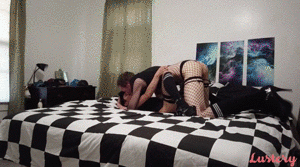 Clad in their often-matching zentai suits and high heels, diminutive Domme Lee and her lanky husband Rei may make the eye-catching couple but as the gods of pleasure would have it, they're also a match made if not in heaven, then somewhere way more fun… Don't take my word for it though, when you can watch their imaginative and subversive 'female-led' dynamic playing out in their sensational Lustery debut. Expect feminization, sex toys and plenty of teasing!
Alyssa & Lorelei Showing Her the Ropes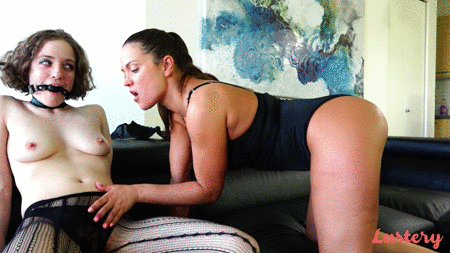 Alyssa and Lorelei are the girls next door… with a dirty little secret. Their sweet and sapphic BDSM play third submission has become something of a kink classic here on Lustery, as much for communication and trust that clearly exists between them as for the spine-tingling depiction of their new foray into a D/s dynamic. Taking up the dominant role, Alyssa guides her gagged and handcuffed lover into the world of kink, one blissfully powerless step at a time.
Sir & Princess Wax On, Get Off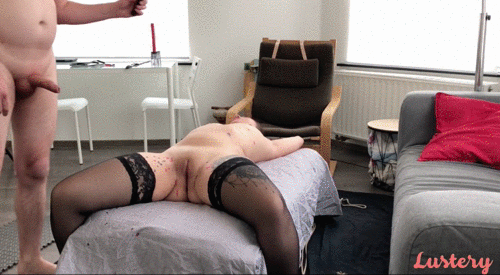 For some, kinky sex is for special occasions. For Sir and Princess, well, we like to think every day is a special occasion for these two 24/7 dominant-submissive lifestyle lovers... In fact, for their red-hot Lustery debut, they're even bringing out the candles – and no, not for anything as 'innocent' as a romantic candlelit dinner. As they explore the spaces between pain and pleasure, the pair offer insights into their powerful dynamic in a scene dripping with both wax and intent.
Podcast Transcript: