You can listen to this article in audio form at the bottom of the page.
There are two types of people when it comes to pussy-licking. Well, three if we include those who refuse to do it, but let's not. As I've said before, if you don't lick, you can suck it. And, you're seriously missing out!
Next, there are those who do it because they feel it's their duty; because it means they'll get oral back or merely to get you lubed up for the real sex, aka penetration. Lacklustre lickers rarely pay your pussy a visit to bring you to climax, they're just ticking a box.
These lovers are missing out too.
On the other hand, I've found anyone with a pussy, who eats pussy, tends to love pussy! They follow the golden rule: "do to others as you want them to do to you". This is really how we should think of sex, as mutual worship.
…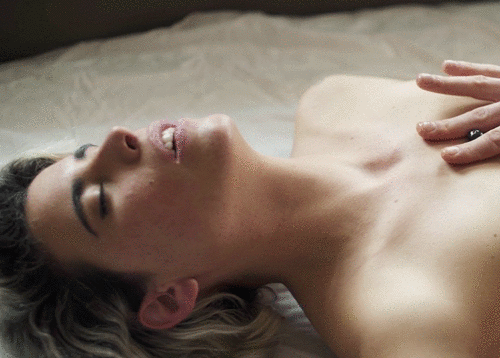 The other type, my favorite kind lover, loves to lick and does it just as much for their own pleasure as for yours.
This person has met the divine feminine incarnate and prays to her. They kneel at her altar and summon her with their tongue and hands until she sings and bathes them in her sacred fluids.
They go in with passionate fervor and come out licking their fingers to moan "yum! You taste so fucking delicious", rolls their eyes back in delirium and dives in for more.
This kind of lover will go at it, again and again, until their lips swell, berry-red and blister-like, and they couldn't give a damn. They'll keep going until you shake, sweat, and swear that you can't take .another orgasm.
When you find one of these, grip them tightly between your thighs and hold on.
…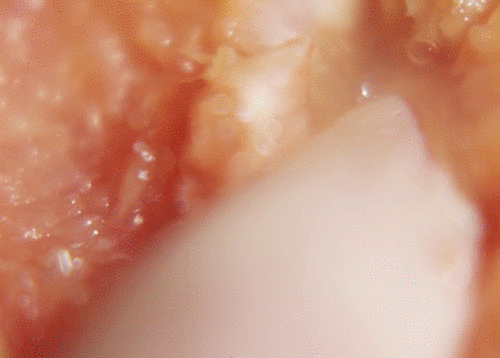 These lovers know what's up.
Yes, baby, I'm talking to you.
I can always tell when you're thinking about it. Your eyes get glossy and dark. Saliva floods your mouth and you look at me like I'm dessert; your very own molten 'Moelleux au Chocolat'.
I sink seductively back onto the duvet, giving you my best eat-me-now eyes. I purse my lips. You lick yours.
—Here, have it…but not yet.
You know that. You start slow; dessert tastes better when you've worked up an appetite.
You lean over to kiss me, first my mouth, then my ear, and the top of my head. Inhaling my scent Sighing with delight.
—Ahhhhhhh.
I sigh too; draw my breath.
Gliding down my neck and breasts, you stop to nibble at a nipple through my shirt. Getting hungrier.
I feel your eagerness as well as your restraint. You're a racehorse waiting to be released from its gate; muscles flexing, tense, trembling. A big cat hunting; fully alert, shoulder blades and hips quivering, waiting to pounce.
Your willing prey, I long to be eaten. Annihilated. But, slowly. I must be relished, enjoyed unhurried but fiercely still. My molten center spilling out the sides of your mouth.
…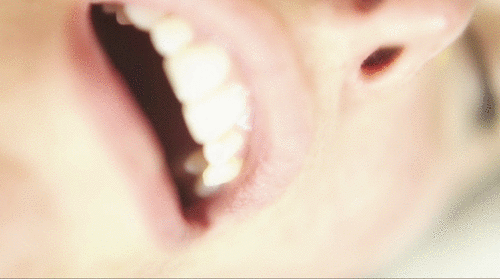 You undress me; sliding my top over my head, skillfully fondling the clasp of my bra, serenading my slip down my legs and over my feet.
You stop there, placing one foot in the palm of your hand. Looking straight into my eyes, your tongue teases my big toe, slipping it into your mouth, drawing circles to show me what's waiting.
A wave of goosebumps ripples across me as you trace the inside of my thighs.
—Yes, there you are. Stop right there, please.
You do, but only for a few seconds. You bury your face in my mound and inhale, and then continue up.
—Wait, where are you going? Don't go!
You're not listening. Instead, you look at me with a wink and a sly smile; a snarl. Showing teeth. I growl back under my breath. Yelp a little.
—Please?
You place yourself on top and lean into me, your hard, throbbing cock through your pants rubbing against my cunt. I clench my butt and push back, almost violently. A flood of warmth is released, dissolving into tingly flutters that send my eyes back into my head.
—Please!
You move down. Finally! I exhale in relief. I tense in anticipation.
Then, you place your whole palm over my pussy. Again, I push back. Your hand glows hot against my skin, burning as you move in gentle, firm circles.
I can feel a slick wetness making its way past my inner labia to soak your hand.
—Your mouth… please?
You listen now and look at me as your tongue makes long, soft strokes across my outer lips, starting at my perineum, and moving up. Stopping right before you touch my clit.
Your tongue, a thorough investigator, makes its rounds, checking every nook and cranny, listening for feedback. You haven't touched my clit yet, even though I beg you. You move slower than I want, just enough to keep me on edge.
If my cunt could consume you, it would. Feeling my pull, your fingers find my opening. Circling it, again and again, you dip in to baste me in my own jus.
Everything is slick now; smacking noises. Your tongue a skilled ice dancer, moving from freestyle to a rehearsed pattern; repeated pirouettes around my sweet spot.
You have a routine. You have stamina. You have control. You take pride in your performance and your audience swoons.
— Fuuuuck!
…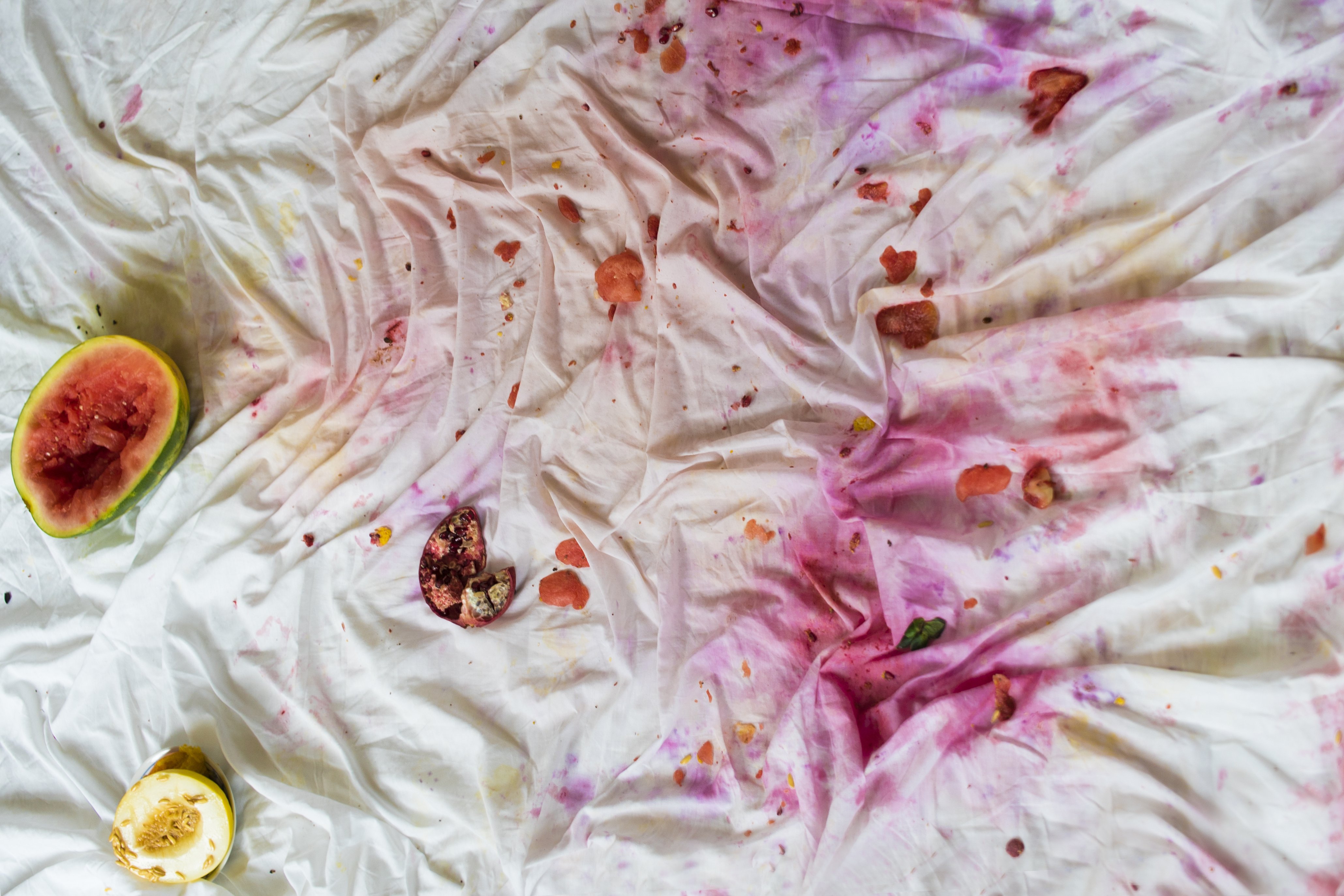 Now, you suck on my clit; create a slight vacuum. Nibble a bit, then go back to circles. Repetition, repetition, repetition.
I want you inside me now. I want your fingers deeper. I lift and push against you. You respond by slipping your tongue in first, then fingers. One. Two.
Pushing upward, firm, but slow at first, your fingers talk to me: "Come here, come here".
—I am. I'm coming… soon.
Their movements quicken in concert with your tongue. Lapping, licking. "Come, come!"
—Aaaahhhh, yes! I'm almost there…
Circles, circles—more circles. Steady, but faster, faster. "Come!"
I'm arriving. Light approaches. Trembles; an explosion. Storm-waves blast.
Hips raise to clasp your hand hard as my spine curves to whip my neck up and...
— Ahhhhh, yesssss!!! Fuuuuuck!!!
Quickly, as currents stir, you replace your hand with your cock to fill me, all the way up. I grab hold of you and pull you in; further, deeper.
I'm a wet pool. Your body, a second wave crashing over me. We merge and move with the tides until you spill into me—coming together, washing onto shore.
POV Podcast. If You Were To Lick My Pussy By Ena Dahl
Gif credit: Devour by Poppy Sanchez &Anarella Martinez Madrid