Dear Aria,
I love watching Lustery videos, plus other types of porn online. Lately I've been wanting to bring my wife into the experience, but I have no idea where to begin. We've never really talked about porn before and I'm worried this could lead to an awkward conversation. I'm sure she assumes I watch it, but that's about it.
We do have a good sex life together; it's not that there's some sort of dissatisfaction on my part that leads me to pursue this. Which makes me wonder if there's a good enough reason to try to make the invitation. I'm actually interested in exploring voyeurism together, so this is me kind of testing the waters. Any advice to help me dive in?
Sincerely,
Waiting for the Whistle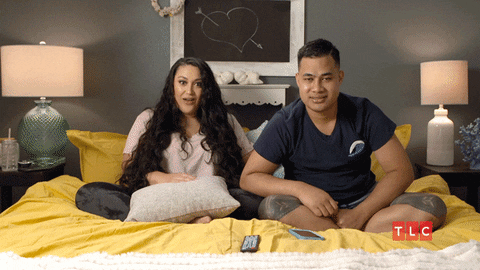 Dear Waiting,
We're always happy to hear from the fans! Thank you so much for watching.
You know, a lot of sex advice boils down to "just talk to them! Tell them what you like!" But the stakes can feel really high when you're in a committed relationship with that person. When talking about what you want with a one-night stand, if they're not on board, the conversation, or the whole encounter, can just end. Not quite so with a significant other. The nature of your commitment requires you to make yourself vulnerable in that moment, without the ability to just split if things get uncomfortable.
But it's not exactly easier to just stay mum, which you seem to have noticed. The good news is that this dilemma is actually an incredible opportunity to deepen your erotic connection with your wife in a novel way! I'm glad you've dug beneath the surface desire of watching porn together to reveal your true interest in exploring voyeurism. It's just as important to be honest with yourself about what you want as it is to be honest with her. Suppressed desire can often resurface in unhealthy ways (and cause far more trouble than it would to share the truth).
That said, watching porn is probably the perfect way to move in that direction, since you can do it in private while your wife determines her comfort level. Try soft launching the conversation by bringing it up while you're already fooling around, or while you're getting ready for a date night. If she's a little turned on when you ask about it, she might be more open to it. Just don't apply pressure. You may even discover that your wife has her own desires that she'd like to share with you, and that she's relieved and grateful that you opened this door.
The brain is actually our most essential sexual organ, and novelty is one of the best ways to stimulate it.
Just because you enjoy your sex life together, as you say, doesn't mean you can't benefit from finding new ways to ways to connect. The brain is actually our most essential sexual organ (it regulates arousal hormones, and the 'sex drive', as we understand it, originates in the hypothalamus), and novelty is one of the best ways to stimulate it. While voyeurism is the activity that you're ultimately hoping to build up to, watching porn with a partner is also a great way to collect inspiration for your next romp together.
While you're watching, indicate any sex acts you might like to try out, and encourage her to do the same. Keep an eye out for intriguing settings or positions, and talk about what turns you on. You can also go into it without any major expectations, and just lead with curiosity. It's possible that watching porn is wrapped up in fear and shame for her, and bringing someone who makes her feel safe and comfy can help alleviate those feelings. You never know – you two might end up leaving your viewing sessions with a bunch of ideas you're eager to try out.
I also think that Lustery videos might be one of the best types of porn to start with. Yes, I am totally biased, but hear me out! Since Lustery videos feature real couples and real chemistry, your wife might be more comfortable with them versus your average PornHub fare. The whole point of this is to connect with her more deeply, so watching people who have that same connection can reflect the potential in your own.
I hope this is the beginning of a thrilling new chapter in your marriage and your sex life! Maybe if this goes well enough, we'll see a video from you two on the site next?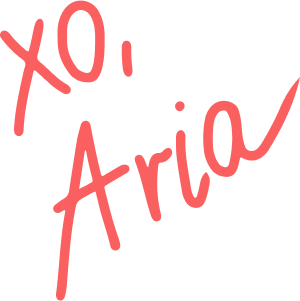 Podcast Transcript: