Coel's series shows us that feeling safe and being safe are two very different things – and how friendship and community can help pull us through the darkest of times.
I May Destroy You opens with a familiarly awkward scene – stylish millennial writer Arabella (played by Coel) says goodbye to a long-distance lover and nervously asks "are we together?" – and receives a very unclear answer in return. She's left wondering, are they? Who knows? And why is this so hard to figure out? 
The awkwardness of this conversation introduces us to the central point of Coel's illuminating series – that we, as a society, need to get a lot better at communication; in all situations, but especially in those where our emotional or physical safety is at risk.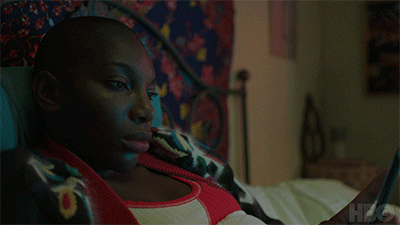 We follow Arabella as she returns to East London to pull a writing all-nighter, deciding to go out for an hour's break to meet some friends in a bar. A fun evening of dancing takes a dark turn, and we see Arabella the next day, drugged, confused, scratched and scraped, trying to piece together the events of a night she can't fully remember. In 2018 Coel revealed she was spiked and sexually assaulted while writing the second series of her hit show Chewing Gum - this is a deeply personal portrait of trauma, played out in heart-wrenching detail.
What makes the series so essential is the way Coel carefully dismantles many of society's assumptions around sexual assault – acknowledging the straightforward way these events are typically portrayed and revealing a far more complex reality. Each scene is educational and illuminating in its own way: when Arabella is assaulted she is dressed in baggy, modest clothing, out with trusted friends, and only accepts drinks from people she knows. She does all the 'right' things, and yet she still ends up in danger. We see a flashback of Arabella on a night out – dressed in a mini skirt, high, drunk and vulnerable (the 'wrong' things), but safely assisted home by a man who never touches her. We see her friend enjoy a consensually illicit Grindr hook up in a public bathroom stall – exactly the same kind of stall Arabella is assaulted in. We meet her new partner, who sweetly asks to kiss her, but later surreptitiously removes a condom during sex.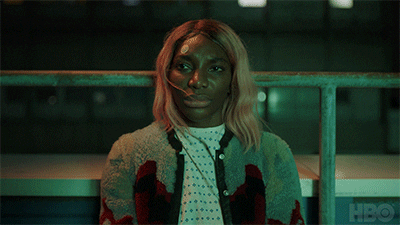 In all these situations, it is the people that make it safe or unsafe, not the context. People who you believe to be respectful turn out to be victim blamers, situations you believe to be safe turn out to be dangerous, people can ask consent initially and still cross boundaries later. As Coel said on a recent Gal-Dem podcast – "feeling safe and being safe are two entirely different things". The series shows us just how badly we need better education around consent and communication.
Whilst this is an uncompromising look at trauma and the need for consent, it's also an incredibly powerful celebration of friendship and Black millennial culture. Coel's rich roster of characters celebrates the eclectic diversity of Black UK youth and the supreme creativity that flourishes despite its lack of representation. Coel recently spoke out in detail about the limitations she dealt with during her career, and you can feel her determination in the series. Arabella's surprise and elation when she realizes a head publisher she idolizes is Black is as frustrating as it is celebratory. Her friends are well-rounded, complex characters in their own right, dealing with their own demons while they listen to her, support her, and give her space and understanding to heal. These are beautiful, creative people supporting each other while dealing with a world full of micro-aggressions, stereotyping and gate-keepers, prevailing despite it all.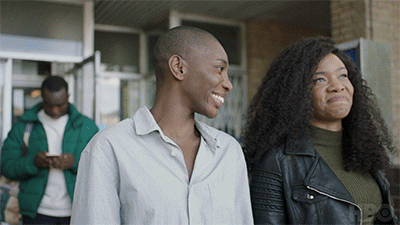 Even through all the trauma, I May Destroy You 's central character retains her agency, pushing back against a world that is telling her to move on. She deals with attackers, victim-blamers and workplace racism, but finds strength in her friends and her determination to change the system she finds herself in. It's a beautiful, heartbreaking piece of television, one I'll be telling everyone to watch.
I May Destroy You  is available on BBC and HBO.