I'm not on Tinder, or OkCupid, or Her. I've never even tried Hinge or Bumble. Frankly, I'd rather fuck my Twitter followers.
Don't get me wrong. Regular dating apps are fine, and I have no ill will toward them. I've actually had a tremendous amount of luck with them. Tinder alone has found me one multi-year romantic relationship and my first close friend in a new city. But every time I'd open the app to begin my search for suitors, I found myself resenting the process. For me, it's the furthest thing from fun.
I once encountered a joke online that deftly described Tinder dates as "emotional job interviews." You agonize over what to wear, and how much time you need to travel. Once you're there, each party tries to strike a balance between being honest and forthright, and being guarded and mysterious. You're laser-focused on trying to sell yourself. It feels impossible to connect in an authentic way because there's so much riding on this fragile first impression.
Y'all, I am stressed out just imagining this.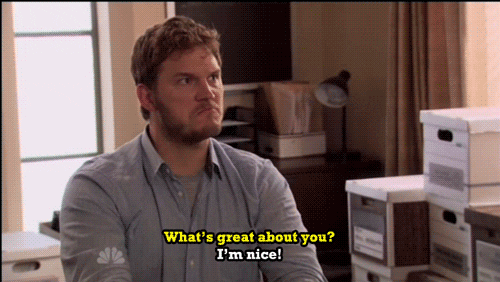 Swiper, No Swiping!
It's completely worth noting that when I use dating apps, it's virtually always because I'm actively seeking an intimate friendship or a romantic partner. I am a deeply introverted, no-chill Taurus with minimal interest in relationships that lack depth. If I decide I really like you, I'm instantly willing to invest massive amounts of time and emotional energy into nurturing our connection.
I totally get that there are tons of folks for whom the catch-and-release strategy that dating apps encourage suits their needs perfectly. I can't think of a better system for a person simply seeking a fun night, or a potential creative collaborator. When I speak of my misgivings with typical dating apps, it's directly connected to my particular relationship-building style. But I know there are others like me, so for them and anyone else exhausted by the endless swiping, I wonder if our Twitter mutuals might offer some untapped potential.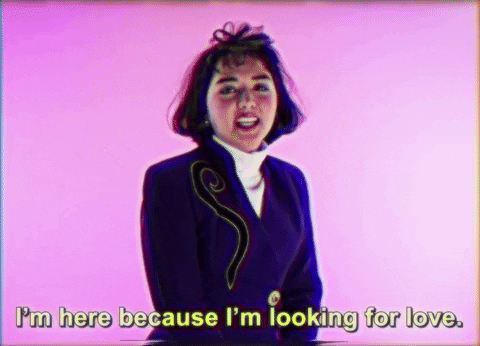 Pros & Cons
Hear me out! So many of my favorite features of Twitter also facilitate more genuine connections online. The fact that it's a less-popular social network means that people find it easier to share their most unfiltered thoughts, experiences, and images. Twitter is also pretty lax when it comes to NSFW content, so the exhibitionists amongst us can freely post alluring photos (for now, as a set of American laws called SESTA/FOSTA has driven the censorship of adult content around the world).
I particularly like that Twitter's design helps users connect with new people. While Facebook and Instagram tend to lock you into updates entirely from existing friends and family, Twitter's retweet function fills your feed with insightful ideas or clever jokes from bright, interesting strangers every day. It's very common for users to cluster around an industry, political ideology, or a piece of pop culture. This means you're only ever a single reply away from a great conversation over a common interest.
The greatest drawback to trying to build relationships via Twitter is that your mutuals can be spread out across the country and the world. You will inevitably connect with someone who lives so far away that meeting in person just isn't realistic, possibly ever. It's going to sting, but don't get discouraged! All that means is that potential partners can live anywhere, including your area. And for what it's worth, relationships built only or primarily through the internet are valid and can be deeply fulfilling. The internet is as "real" as the individuals who use it.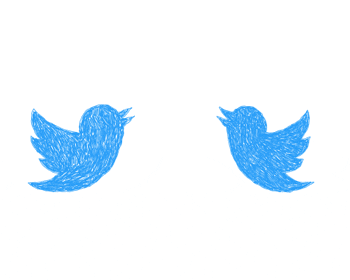 One In A Thousand
At the moment, I have about 1300 Twitter followers. Nothing extraordinary, but surely there's at least one person in there with whom I'd have some real chemistry. I certainly share enough information about myself for someone to determine whether or not we'd be compatible. When someone first stumbles onto my account, they have an itemized listing of the things that resonate emotionally with me, my reactions to current events, the types of things I find funny or adorable, the types of things I have contempt for, and facts about me that range from being delightfully frivolous to anchoring my identity.
If someone scrolls through my timeline for even ten minutes, they could learn the following things about me: I have the same birthday as Ella Fitzgerald. I'm a proud bisexual with a strong preference for women. I spend way too much money on red wine and nail polish. I love #DragRace but can't stand RuPaul. Winter is very rough on my mental health, but it's also when I feel closest to God. I have an art history degree, I'm a trauma survivor, and I'm very nearsighted. I'm training to become a birth doula, and already feel incredibly passionate about this path.
This person would even have a direct link to my personal blog   where I write at length about my relationship with my body and my sexuality. This, and all of that other information, is highly personal and pretty intimate. There are a lot of reasons why I feel comfortable being a professional over-sharer, but a major one is that I truly believe it helps me find the people out there most likely to see me and love me exactly as I am, warts and all.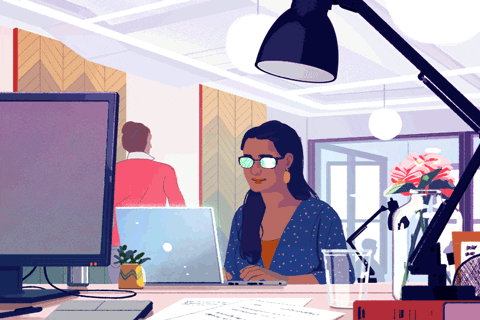 Real-World Results
Full disclosure: I have never dated or hooked up with someone I first met on Twitter. This whole idea is seventy percent theory and thirty percent me trying to speak it into existence. Okay fine, maybe 60/40.
That being said, Twitter has provided me with many real-world experiences that are just as valuable, if not more. Almost every writing job I've ever had came to me through Twitter, and it's how most of my readers find my blog. My Twitter community of fellow sex bloggers has planted the seeds for friendships that bloomed when we met in person at industry events. I was once invited to a party by a Twitter acquaintance that led to my first queer sexual experience. I even found my current therapist on Twitter!
The website isn't perfect, by any stretch of the imagination. It has a major Nazi problem and a clueless CEO . People with marginalized identities are frequently targets of organized harassment, and no one with the power to change that seems to care very much. But all in all, Twitter has been essential to my personal and professional growth, and it's let me express myself with the utmost freedom online. I'm hoping my next lover/partner/bestie hears about me from that little blue birdie in a tree.
So what's the moral of this story? Follow me on Twitter and slide into those DMs, especially if you live in Atlanta!