If you're here because you were looking for a raunch-filled How-To-Fuck manual, I'm sorry to say that this piece will not be exploring mechanics and technique. However, I would argue that the skills that I have learned from my experiences with and in porn have as much to do with any fulfilling sexual experience as the physical engineering behind "that good nut".
While I don't necessarily believe that pornograhy should be used as a educational tool, I think that too often, we dismiss the values and benefits of porn, if we even find ourselves open enough to recognize them in the first place. Being in porn taught me more about my rights, the value of my sexual autonomy and the how to have healthy conversations with my partners about sex than any civics or health class. However, the positive impact that pornograpy has had in my life started years before I ever set foot on set. In fact, it started when I was significantly younger and completely my accident.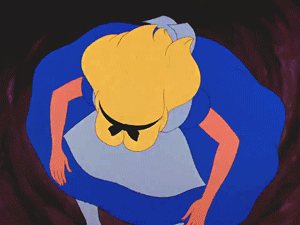 The first time I watched porn, I was 7 years old. It was a faultless mistake during the age of pay-per-view and DirectTV, when my paternal grandmother's subscription was accidentally upgraded to include all of the Tripple X channels we weren't meant to see. 
I sat with my cousins (who were not much older than I was) during one of my weekend visits to my father's house and watched, completely transfixed, as two men shoved their cocks into one (very enthusiastic) woman. If wondering why a porn performer is opening up their piece on "great sex as influenced by pornography" with what most psychologists and a few Captain Save a Hoes would call a traumatic experience, bear with me.
After 6 years in the adult industry, I look back at this experience and have realized just how formative it was. After all, this was 1998, just after the Clinton-Lewinsky scandal and just before the terror of the Bush Jr. years. The rise of the Evangelist right in politics and education ferried in a culture where having watched sex would eventually become criminal, if not all but impossible and being curious about what sex was should be shameful.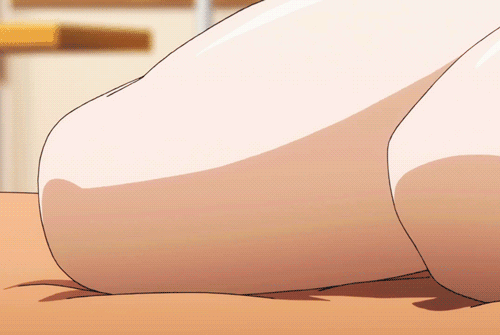 Sure, 3rd Wave feminism was certainly a thing, but it was largely movement of women living on the coasts who were white and middle class (two things my mother and I were emphatically not). At the time, everything about sex and women's bodies was up for scrutiny and debate. 
What most of us lacked were real conversations about how sex affected our lives personally, outside of the confines of the nuclear family or sensationalism of "giving head to get ahead". Therefore, to me, the influence of watching this video and the events which preceded it were all the more significant because they were so unexpected.
Just a week later, I was back at home with my mother and chose a family brunch to ask my grandmother and mom why adults put their genitals into each other's mouths? Did all adults do that? Did they know that that's where pee comes from? To my amazement, my mother did not shush me or scold me. Instead, she asked me to explain to her where I had learned about this, what I thought about it and most importantly, how I felt about it. 
While her questions were largely out of concern for my well being (and to assess whether I needed psychological treatment), what she created was a template that I could use to facilitate virtually all of my conversations around sex moving forward.
When I made the decision to start working in the adult industry as a cam performer I found myself reliving something like this scenario with my scene partners. Before the cameras were set up, my partners and I would sit, fill out paperwork and have frank conversations about how we liked sex. While on set, communication and an open mind not only help to establish boundaries for safety but encourage pleasurable experiences.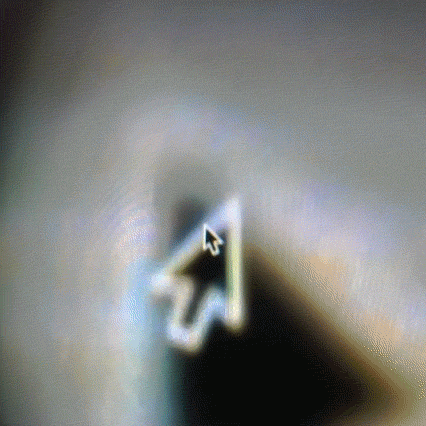 As I started to explore having a private sex life outside of the performer pool, I noticed that the conversations that I was having at work about what did and did not work for my sexual experience was missing in my own bedroom. Even more shocking was that most of my partners had never even had these conversations with themselves! 
When I asked about needs and wants, few had the personal insight necessary to effectively communicate to me what they were looking for in regards to pleasurable sex. It became apparent that so many people outside of sex work were trying to operate with the massive pressure to be good at sex but only as it related to a single person's experience. This was either their own or their partners' but rarely did they have the tools to build out a positive sexual experience that was mutually exclusive to all parties.
After a few years in the adult industry, it felt easy for me to meet with someone and ask "Would you like to have sex?" "What do you like to do? What do you like other people to do for you?" "Can I please see your test?" It was even easier for me to say, "I like being kissed, I do not like having my head pushed while giving head, but I do enjoy giving head etc etc".
Even if I was off set, I found that treating each sexual partner I had like a co-equal in bed meant that we ended up having more fun. And while the act of asking these questions was something I learned by working with more experienced performers over time, the experience I had when I was a child played a pivotal role in making me more receptive to engaging in what is often an uncomfortable dialogue.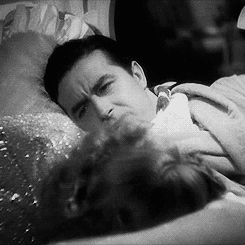 By addressing my questions and giving as many (age appropriate answers) as she could, my mother put my health and safety before her discomfort, which ultimately became the framework for how I approached all of my conversations about sex. Learning to talk about sex without shame or fear allowed me to assert my needs, help assess my partner's needs, and finally have really fucking good sex.
Some of you may be thinking, "But Nenetl, not everyone had sex-positive parents or porno mentors to teach them how to get over sex-negativity". And you're right. Even if you had the privilege of experiencing attitudes about sex which were both positive and validating, the conversations necessary to replicate those experiences in your own sex life are not easy. 
Every partner is different and each comes with their own perspective. In many cases, what makes sex tricky are these differences in perspective; more than sexual preferences or skill. But like with any endeavor, effective communication allows us to turn our mistakes into the feedback necessary to excel.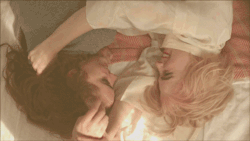 While the questions themselves varied from person to person and scene to scene but here is the general flow which I believe can be applied to most private sexual encounters as well: 
- Acknowledge Sex/Establish Consent: Before anything, you have to make sure that everyone is on the same page. Everyone should know if sex is on the table or not. And if so, what kind of sex is everyone on board with?
                              

- Establish Individual Desires/Acknowledge Your Partners' Right to Fulfilling and Validating Sex: Notice I didn't say "promise to knock your partners' socks off"? That's because at this stage, we're not thinking how we fit into someone else's definition of good sex. Instead, we're taking a moment to see our partners as individuals, with wants, needs, boundaries and a sexual identity that is all their own and which that have graciously decided to share with you. At this point, it's not about how you can fulfil their fantasies, but how you can honor them.                        

- Establish Your Desires/ You Have The Right to Fulfilling and Validating Sex:

This step is a lot like the one before it, with the exception that you have to ask yourself if you feel seen, heard and understood to the best of your partners' abilities and to the extent that you feel excited to try to have sex with this person. As a marginalized body who often has sex with people who are not marginalized, this is one of the steps that is most important to me.      

                     

- Establish What You Need From Each Other:

Again, notice how I didn't say "how you can screw each others brains out". It's not necessarily about technique or getting people off, it's about how you each play a role in creating a positive sexual experience for the other. This might be one of the most set-specific tricks I have learned but it has done wonders for my private sex life as well. 

For example, once before a lesbian anal scene, my co- star mentioned that she needed to orgasm before having anal sex because it helped her body relax and prepare for the act. She asked if I would be willing to kiss her while she used a hitachi on herself to help her orgasm. (Obviously I said yes). I have also had similar experiences where someone simply needed privacy while they prepped. Either way, clearly communicated needs and a minute to establish if I could meet those needs or not made a world of difference in our scene.    

                                

- Do It - But Keep Checking In:  Not everyone is verbal during sex. I've even had experiences where people have been dead quiet. I had one experience during a hookup on Tindr where the guy I was blowing didn't make a peep. I was giving him my best movies and aside from a few toe curls, I had almost nothing to go on. So I stopped, looked up at him and asked, "does what I'm doing feel good? Is there anything else you would like or anything you want me to stop doing?" -Was it awkward? Sure, a little but not as weird as it would have been to find out that you had hurt someone unintentionally or had uncomfortable sex. To my surprise, he smiled and said "Yes, its great, I'm just not very vocal during sex."

- Be Open to Conversations After The Fact:  It is my firm belief that part of consent is what happens after the act. Sometimes we realize that what we thought worked for us no longer does. Sometimes we were okay with an experience in the moment, but we later realize that we didn't enjoy an aspect of the encounter. How you respond to someone's request to revisit a sexual encounter (or not) can make a world of difference moving forward.

In my experience it is best to listen, acknowledge what is being said, and agree to next steps moving forward. Ultimately, this step applies as much to a situation where someone felt that their boundaries were pushed as it does to someone who had a wonderful experience and wants to go for a second round.

I'll end this with the advice my mom gave me when I was 7-Years-Old: "People have sex because it feels good, but what feels good to one person is not always what feels good to someone else[...]When you're ready, you deserve to find people who are going to respect what you do and don't want. Not everything is for you and sometimes it's just not for you right now. Now please go to bed, my head hurts."