Dear Aria,
I've always been what I'd consider "chronically single." Serious relationships are few and far in between for me, and I have minimal interest in casual flings. As I've gotten older, I've become more okay with this. Getting to know myself better has helped me pick more appropriate partners. Taking pride in this choosiness makes the long stretches of singledom a bit easier, and the personal growth I've experienced is incredible.
All that being said, it's definitely still important to me to find someone to build a life with. It was one thing to patiently wait for things to happen naturally when the world was right-side-up, but the coronavirus pandemic really threw off my calculus. I live in a country where the spread of the virus is uncontrolled, and it won't be safe to physically interact with strangers as we used to until a vaccine is widely deployed.
I want to get married, and I haven't ruled out having children. I don't want to endanger myself or others, but I'm 27. I'm in my physical prime, untethered to any major responsibilities or even a location. The world should be my oyster right now and instead, it's a closed clamshell. A big part of me is determined to force it open.
Is this an absolutely ridiculous time to try and meet someone and build a stable partnership, with so much suffering and chaos in the world? Is there a way to do it safely and ethically that still lets me feel some fresh pheromones?
Gratefully, Single & Not Able to Mingle

_____
Dear Single & Not Able to Mingle,
Hang in there, kid. You made it to the end of this hellyear, and even though 2021 is still looking scary so far (sorry, someone should say it) I want to celebrate your resilience and tell you that I am PROUD. Being single at the end of the world is not for the faint of heart, even if it's a state that normally suits you. Therefore, I regret to inform you that finding a partner at the end of the world is not much easier. But I do still think it's worth a try.
Let me explain.
I actually had a similar reckoning this year. Back in February, in that other lifetime when we were still mourning Kobe Bryant and the coronavirus seemed like China's problem, my life was turned upside-down by a freak accident with a forklift at my day job. I sustained an ankle injury so severe that as of now, nine months later, I still use mobility aids and it's unclear if I'll ever walk without one.
When I first learned that I might spend a year or more relearning how to walk, it was mid-summer. Right around when we all realized that the virus would be with us for a similar stretch of time. There would be no going "back to normal" in terms of my physical ability, or the pre-COVID state of things. I would have to build a new life in this strange new world, and there was little use in waiting. I was sure I wanted a relationship to be part of that picture.
I hopped on the dating apps, threw a COVID disclaimer in my bio, and started swiping. I wrote that I'd be open to having distanced dates in person with someone after an extended period of phone and video chatting. I opened my dating radius a hundred miles wider than normal and tried not to have too much hope. Almost immediately, I actually met someone and fell in love, hard.
Friend, I was not at all prepared. I'd managed to find someone who'd retired young from the Coast Guard and lived alone. He'd also contracted the virus at a party held before the lockdowns began. His secluded life and likely immunity meant that neither of us was likely to infect the other, and we could carry out our relationship as if there was no pandemic. It was a massive stroke of luck.
We quickly formed a pod and lost contact with the outside world, doing nothing but sharing blunts and gazing into each other's eyes. Between the pandemic and my disability, there were few quiet places in the world we could comfortably be. I quickly discovered that it's surprisingly difficult to get to know someone without the context of other people. What if he was the type of person who left paltry tips, or was dismissive to women he wasn't attracted to? It took a long time for me to catch on to some essential facets of his personality, like his short temper. Would I have noticed that sooner if we could safely interact with people besides each other? The questions like this kept multiplying until we ultimately ended our relationship over our fundamentally different personalities. It was painful, but I began to realize how many gaps my brain had filled in in the absence of real-world context for this man. The negative impacts of the pandemic on our pairing were starting to become clearer.
When your entire relationship is conducted within the same four walls, against the backdrop of a global catastrophe, a lot can get distorted. Even so, it's not, as you ask, a ridiculous time to try and meet someone to build a stable partnership with. I would even venture to say that dating during the pandemic is even more straightforward for folks looking for something serious. These days there's less willingness to waste time on what seems like a dead-end, and more desire to build the types of intimate bonds that make us feel safe when the world decidedly does not.
Not that we should all pair up out of fear. It just seems like there's an earnestness in people looking for love right now, the ones who want to believe that odd little miracles are still happening even as the sky appears ready to fall. This is such rich energy to tap into, and you have my full support and encouragement to get out there and get soaked in it. The chaos and suffering out there are real, but it only makes building loving bonds with each other that much more important.
Describing my own attempt at dating this year was not to try and predict yours but to offer a warning: the pandemic will change the parameters of your relationships in ways you won't anticipate. Go so much slower than you think you need to, and try to spend some time getting to know the people they keep close. This will help fill in the context that the external world usually provides.
Not to be your mom, but I just have to throw in a safety disclaimer here too. Please, no indoor dates or physical contact until you've both done a COVID test and quarantined until the results come back negative! We can look after our social and emotional health without endangering the physical health of others. Pro tip: segue into a conversation about your most recent STI tests! If this pandemic leaves us all more capable of discussing our sexual health, there might just be a silver lining. I know it's terrifying to be in a position where you feel like you might not get your sexual and emotional needs met without spreading disease. I can also appreciate you feeling like there is a clock on this problem that you can't afford to ignore. After my accident, and once the scope of the pandemic became clear, I went from thinking I'd completely run out of time to and meet someone, to knowing I really had all the time in the world and wanting to make good use of it.
The reality is somewhere in the middle for someone like you, who must factor in biological constraints. But future family aside, do this for you. Do it because pandemic or not, there is no time like right now to invest in the life that you want. Counting on calm seas to make a big change will keep you stuck in the harbour, and what if the storm never subsides? Who knows what catastrophe is waiting on the other side of this one. Would you wait that out too?
The rules have changed a bit, but the game is the same. COVID-land is not a loveless place, and I wish you all the best in finding yours. May it make you wiser and weirder, like everything else that's happened this year.
Aria XO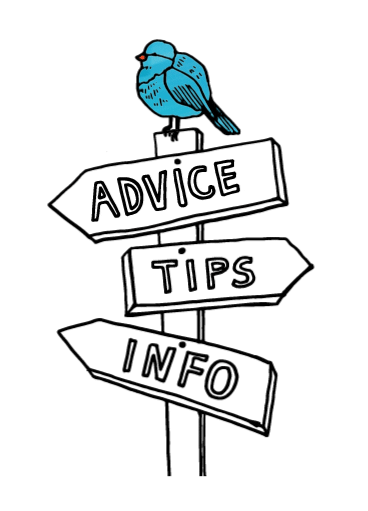 Podcast Transcript: