With the world in the grips of a pandemic, there are essentially two types of people: those using this glut of free time for introspection and baking, and those who are, well, perusing Lustery. The way I see it, creating your own homemade porn  is the best of both. I'm not talking selling nudes for cash, unless that's something you were considering anyway. I'm talking about staying in touch with your sexuality (hell, there's not much else that we're allowed to touch these days). Take this time to celebrate your body and connect with your partner. Strip off those leopard pants and let's see that Tiger King. 
If you're socially distancing with a partner, stop thinking "we're stuck at home" and start thinking, "wow, we have 24-hour access to the perfect location for hot-as-hell homemade porn!" In this scenario, you get to explore the full package – be your own directors, stars and admiring audience. So let's shed some light on what that steamy sex tape can do for you and your sexuality. Ready? Action!
Write Your Own Script
The whole point of making your own sex tape is that it's your own . Cancel the horny pizza delivery dude, smooth jazz and any other porn tropes unless that's what turns you  on. Creating homemade porn is your chance to produce the sort of smut you'd like to see. Beyond that, you get to be natural and engage with what makes your sex great. Speak to your partner   probably end up fucking long before you've even thought to set up a tripod. Good thing there's always tomorrow…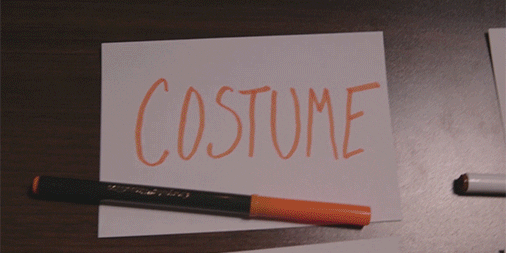 Celebrate Yourself
Representation matters in porn as much as anywhere else and that's something amateur porn gets so right. You don't need to look or act a certain way to legitimise your place as a sensual being, celebrate your own sexuality, and be worshipped. Nobody is 'too' anything to make them unworthy of adoration, desire or the right to express their sexuality. Seeing yourself on film  is not only a tingle-inducing reminder that you are beautiful and deserving of pleasure. Should you decide to share it (and it goes without saying that this should be with the enthusiastic consent and full understanding of all parties involved) it's an affirmation for viewers who see some aspect of themselves in you – that they too are worthy.
Get Inspired
Lately, you may have found yourself losing track of the things that used to bring you pleasure. You wear the same sweater every day, eat cereal from the box and forget hairbrushes ever existed. If your intimate life has fallen into an uninspired rut too, a camera might be exactly what you need to shake things up. Suddenly each room is the set-up for a new scenario: steamy shower sex, an oral feast on the kitchen counter , . Your stuff gets reimagined as you delightedly discover that dining chair can take more than a light lunch. You finally have an excuse to dress up only to look into the viewfinder and say, 'let's lose the clothes'. Spoken like a true director.
Get Out Of Your Head
Sex is, by nature, a vulnerable act. The vulnerability can make it hotter and more intimate but conversely, fraught with insecurity and guilt. Sex in the time of coronavirus? Doubly so. How can we think about fucking in the midst of a global pandemic? The real question is - why shouldn't we be permitted enjoyment, connection or bliss when they matter most?
Capturing your sex requires you to be in the moment. The ritual of filming – the giddy discussions about what you'd like to shoot, angles, arranging your room, slowing each moment down and deliciously drawing it out for the camera – demands that you make time for each other and for your pleasure. It's a reminder that it's okay to feel good.
It also allows you to take a step back and experience yourself from a distance. Watching your sex tape, you get to see yourself surrendering to lust and - if you've filmed enough POV (always film POV) - you get to see what your partner sees. Yes, your ass always looks that good. Yes, those giggles you thought were goofy, well, they're still goofy but that makes them sexy as fuck. Yes, that's really what your faces look like when you cum (and it's a dream). Yes! Yes! Yes! 
In these uncertain times, let the memories you make be hot, sincere and authentic porn. Home is where the smut is.
If you're considering shooting a video for Lustery, please remember that we have further technical requirements and a more extensive video guide . To become a Lustery couple, you can submit your profile here: lustery.com/apply