Confession time. When I was around 8 or 9 years old, I had the idea to cut my inner lips because they were "hanging" past this "thing" that I didn't call yet my pussy. Thankfully I didn't do it, but now more than 15 years later I wonder: why did I think it wasn't normal or shouldn't be there? I had never seen porn nor looked properly at naked women, so this wasn't an attempt to get the perfectly tucked-in porn star pussy.
Then, doing some research, reading and just analysing the society we live in, I realised women are, from their earlier age, taught to be ashamed of their genitals. A fact that shocked me while reading Come as You are by Emily Nagoski (a must read on that subject!) is that in medieval times, anatomists called pussies the "pudendum" which - be ready - means something like "to make ashamed".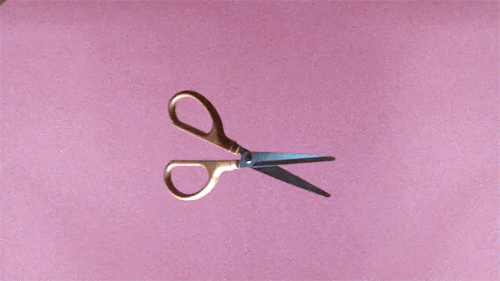 So it has been embedded in our culture for centuries. No wonder it took me so much time to actually think, explore and accept myself and my pussy. Here are some tips on how to love your pussy, keeping in mind that not all women have pussies, and not all pussy owners are female - as a cis women this how-guide comes from my experience with my body, but the same general rules can be applied to anyone!
1. Name your parts correctly!
First and foremost, you need to know how to correctly name the different parts of your genitals! Imagine: you ask your partner to touch your vagina, actually meaning your vulva. How could you be mad at them if they start to finger you inside? Your vagina is only the internal part! Both parties need to learn the appropriate terms (in this article I am referring to "whole thing" as pussy).
Whatever gender you identify with, learn to know what is what - I won't do a lecture here, the internet has plenty of nicely illustrated anatomical drawings! like those by Duvet Days. 
2. Look at it!
With these first two skills mastered, you can now place yourself in front of a mirror, open your legs and start analysing and find the different parts you now know by heart. Spread your lips, check out your clitoris. This is for me a really important step, because you need to be comfortable looking at your pussy before you can fully enjoy a partner looking at it and pleasuring you!
3. Have it your way!
To shave or not to shave? This for you only to choose. Not shaving doesn't make you a hippie, it is not dirty, same as shaving doesn't make you a "bad feminist". What actually makes you a bad feminist, or let's just say it, a bad human, is to shame people for what they choose to do with their bodies. Yes, being accepting of others genitals is the key to accepting your own too! And stop comparing, your genitals are normal because they are different.
4. Last, but not least!
Once you are comfortable with the above, it is time for some more advanced tips! I find that filming yourself naked, happily showing your pussy to the camera can be really helpful. Nobody has to see it, it is just for you! It helped me associating (or more like putting back together) my sexual self with myself - you should try it too! 
And finally, I read somewhere about masturbating and climaxing in front of a mirror, which stuck with me. This is my next step, and I'll be sure to document it all soon for Lustery! Have you ever done it?