In the last week of May 2022, London-based porn performer T6X87 suspected he might have caught monkeypox. "I had been to a sex club and had sex with loads of people on the Friday," he tells me. "The following Monday, I got a text from someone I knew to say that he had it." It was a "surreal" feeling, he recalls, as he was within the first few dozen cases to be recorded in the UK. The number rose sharply; by the end of 2022, there were "3732 confirmed and probably monkeypox cases reported in the UK".
Actually getting the diagnosis was tricky, to say the least. As soon as his friend passed on the news, he called the UK's NHS (National Health Service) helpline. He had no symptoms of monkeypox at the time, so he was simply advised to isolate for three weeks as a potential case. Already, T6X87 was doing his own research. "I was trying to get a smallpox vaccination before my symptoms started, as I'd heard this would be effective at reducing the severity of the illness," he explained. Yet because his friend hadn't been formally diagnosed either, he was refused the jab.
Before long, it was too late. "I had two small lesions appear, which looked a bit like ingrown hairs, and I started to develop a cough." Finally, he got in touch with the UK Health Security Agency and managed to book a test through them. His suspicions were confirmed.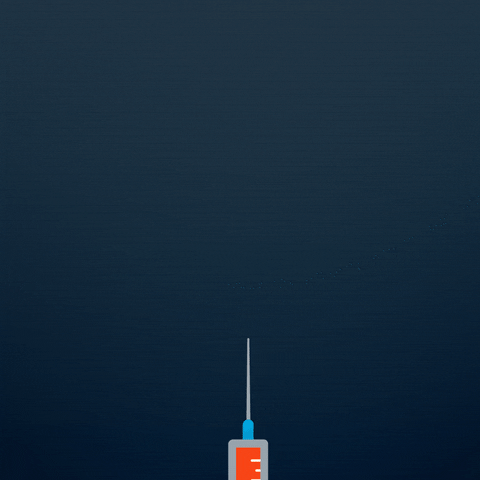 From a global perspective, monkeypox was nothing new. Human monkeypox cases had been recorded as early as the 1970s in the Democratic Republic of Congo, later spreading to other Central and West African countries. Scientists across the African continent researched tirelessly to understand and help to prevent the virus, yet their research was largely ignored. In 2022, monkeypox cases suddenly started being reported in dozens of non-endemic countries.
Early media coverage showed that these cases were being disproportionately diagnosed within queer communities, a fact which drew parallels to the early days of the AIDS crisis. First identified as GRID (Gay-Related Immune Disease), the earliest coverage of HIV/AIDS was distinctly homophobic, describing it as a "gay plague". Governments and state-sanctioned health bodies issued puritanical warnings, which relied on binary logic: if you were abstinent, you wouldn't get AIDS; if you were straight, you had no need to worry.
Early media coverage showed that these cases were being disproportionately diagnosed within queer communities, a fact which drew parallels to the early days of the AIDS crisis.
This, of course, wasn't the case. In fact, in February 2022, it was announced that heterosexual HIV transmission rates had outstripped homosexual transmission rates in the UK, for the first time in a decade. Because marginalized groups knew early on that the virus was being politicized –– and weaponized –– they knew they had to educate one another. More importantly, they understood that relying on binary classifications and stigmatizing behavior would do nobody any favors.
Queer community groups pooled their knowledge and resources, and by the late 1980s, they had formed radical coalitions that led us to the advancements in HIV medication we now enjoy today. (Thanks to decades of advocacy, HIV is no longer a death sentence.) In 1984, sex workers in San Francisco were handing out lubes at the National Hookers' Conference, which contained nonoxynol-9, a spermicidal ingredient rumored (falsely) to prevent vaginal HIV transmission. Sex workers' rights activist Gloria Lockett quickly established CAL-PEP, the California Prostitutes Education Project, a non-judgmental space for sex workers, and specifically sex workers of color, to get tested for HIV and access resources.
Galvanized by these traumatic legacies, it didn't take long for queer and sex worker-led organizations to mobilize around monkeypox. "There was no information coming from the government that made any sense," says TX687. "Nothing co-ordinated, at least. It was chaos. Gay sexual health organizations had to step in and work out what the best advice they could give was. In the absence of any decent messaging, we were all doing our best to keep each other informed. While I was isolating and sick, I was writing on Twitter constantly, trying to make sure people knew what to do if they'd been exposed to the virus, how to seek treatment, and how to avoid passing it on."
In many ways, institutional responses to HIV became a blueprint for what not to do. It didn't take long for researchers to start studying the prevalence of monkeypox in women and non-binary people, and to emphasize that not only gay men could contract the virus.
Rather than moralizing and encouraging sexual abstinence, community organizers focused instead on harm reduction. "It's difficult, because nobody wants to be the one moralizing about what people should or shouldn't do," explained TX687. "If you tell people that having sex is dangerous and wrong, they won't listen." By contrast, harm reduction aims to educate people about risks, and connect them with resources to mitigate potentially risky behavior. Harm reduction activists, for example, are against the criminalization of drugs. Instead, they advocate for access to drug testing kits, non-judgmental drug services and needle exchanges.
Sex workers in particular have long been harm reduction experts. In October 2022, Dr Steffanie A. Strathdeepublished an article in The Lancet, which summarized their community-led monkeypox harm reduction efforts. These efforts were vital, Strathdee writes, as "although monkeypox virus poses a considerable risk to sex workers, there has been little to no attention to sex workers in the public health response." They weren't targeted in early vaccination campaigns, and the criminalization of their work (sex work is only decriminalized in New Zealand, nowhere else) sparked fear that exposure to monkeypox would "increase the risk of arrest for them, their clients, or their colleagues, and closure of their workplaces, which would further impede access to care."
"Gay sexual health organizations had to step in and work out what the best advice they could give was. In the absence of any decent messaging, we were all doing our best to keep each other informed."
Not only does Strathdee highlight sex workers' monkeypox harm reduction, such as mobile, sex worker-led vaccine campaigns, she states in no uncertain terms that decriminalization would be the ultimate form of harm reduction. "Too many researchers avoid making policy recommendations based on their findings," she tells me. "They think that should be left to the politicians. But in doing that, they run the risk of their research being misunderstood or misused." Strathdee tells me this happened early on in her career, so she's since changed how she approaches her research accordingly. "The mantra 'nothing about us without us' should guide researchers in their work," she states, highlighting the importance of including marginalized groups within research that directly touches on their lived experiences.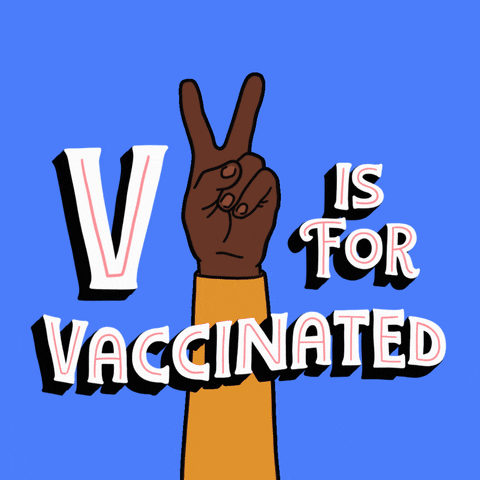 There's still work to be done. The governments of wealthy countries have hoarded vaccinations, while African nations, who have long been disproportionately impacted by monkeypox, have been largely left without –– just as they suspected.
Much of the progress that has been made is thanks in no small part to grassroots activists. Marginalized groups have come together to challenge binary narratives of monkeypox as a gay-only disease, and to educate each other on harm reduction techniques. This advocacy has paid dividends; thanks in no small part to this work, monkeypox rates have fallen swiftly and vaccination programs have been rolled out. In the UK, just six cases were reported in the first three months of 2023.
Public health policies are being praised, but there are hidden networks of communication, resource-sharing and harm reduction being done on the ground, which too often goes unnoticed. When it comes to the complexities of community health, it's the communities themselves who are leading the fight.
Podcast Transcript: