As the sun began to set on yet another hazy lockdown evening last summer, I decided to make the most of the remaining good lighting and stream an impromptu cam show.
Usually, I reserve this ritual for the early hours of the weekend. Every Friday, like clockwork, I blare my favourite disco playlist, paint my face and log on as the polished, slightly tipsy 'chubby femme' advertised in my bio. This was different. Restless, horny energy coursed through my body, so I clicked 'broadcast' wearing a tracksuit that hadn't been washed in three days, and a pair of equally grubby, once-white socks.
Within minutes, the chat box lit up with more viewers than I'd ever received. "I'd love you to dominate me, but I bet you're straight," wrote one. I carried on teasing for tokens, not noticing the message. A minute later, he added a follow-up: "I knew it. You'd never fuck a f*g like me."
I stayed online for an hour, but within those 60 minutes I made more cash wriggling my feet and reciting dirty monologues than I generally make in a full night, even if I show hole in a private show. My weekend sessions are fun, for sure, but the majority of viewers make small talk for hours, asking me filthy questions in the hopes I get boned up and flash for free. All it took was a tracksuit and a pair of old socks to clear my inbox of time-wasters, replaced instead by an audience of horny, submissive guys who bought into the fantasy that I am something that I'm not.
That was my first taste of being treated like a straight guy on the 'gay' section of a cam platform, but that shouldn't have come as a surprise. Dive deep into the stats on any gay porn site and you'll find that 'straight' is one of the most-searched terms. From 'alpha' men and muscle bros to online cash-masters, plenty of these guys make 'humiliation' or 'worship' content, demanding their 'pathetic' gay subs to beg at their feet, lick their sweaty muscles and accept their worthlessness, their inferiority…
 It's hot as fuck.
These domination fetishes obviously aren't unique to queer audiences, but there was something about these videos that drew me in. Even though I was the worthless 'f*g' in question as a viewer, it felt like a reclamation of power to fantasize over guys who performed the same kind of masculinity that made my school years hell. There's endless debate around the fetishization of straight guys in gay porn – and the hierarchy of queer desire that puts cis, white, masculine, straight-acting men on a pedestal – but to me, jerking off to them never felt like a problem.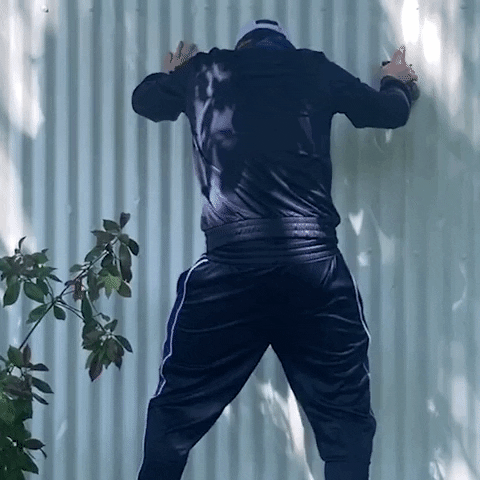 Last summer, when my inbox was full of simps begging me to hurl every slur imaginable at them, my position started to change. What started out as a handful of requests began to tug at my consciousness. I removed the 'chubby femme' tagline from my bio. I wondered whether I should play along and tell guys I was straight, whether telling them the truth – that I'm non-binary and queer as fuck – would ruin the fantasy. It made me question my own relationship to masculinity. But the most surprising revelation was that it turned me on to think the guys in my inbox had not only mentally filed me into the same category as the 'masters', the 'alphas' I had jerked out, but also paid me accordingly.
I rode this horny #masc4masc wave for a few months, dominating clients in private sessions on a regular basis until one guy asked to lock his cock in a cage and send me the key. Being 'locked' is a pretty common practice within the world of domination, but I followed up his request with a few questions and, before long, he told me in vague terms that his last master, who told him he was straight, had 'abused' his power and ruined his trust. It was the first time I saw something I had been trying so hard for so long to ignore: the power dynamic. Not the boned-up fantasy dynamics of occasional cam sessions, but the real-life power that this long-term client was about to give me.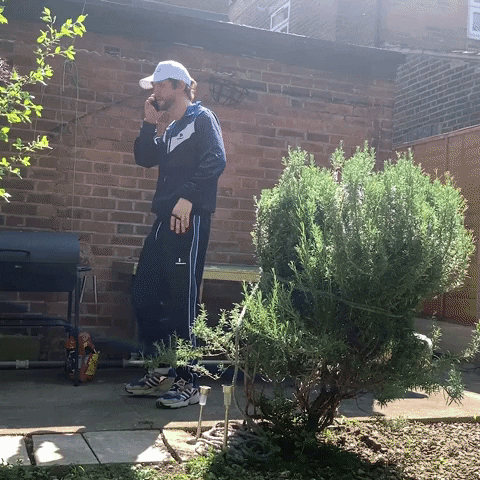 There are plenty of straight creators who treat their clients respectfully and understand the responsibility they have to treat gay fans fairly, but a handful of scammers have made some buyers skeptical. Whether we like it or not, porn is political – and when your favorite star is outed as a bigot or as someone trying to take advantage of you, it stings. Humiliation kinks are one thing, but paying out cash to guys who would genuinely prefer that you didn't exist is another, especially given that marginalized creators of all descriptions have to work twice as hard – more hardcore, more artistic, more creative – to stand out on porn sites which still privilege cookie-cutter heterosexuality.
Now, I'm open about my queerness when guys ask me to dominate them. The tracksuit still gets dusted off for the occasional session – horny masc cosplay aside, the pandemic has banished anything with a non-elasticated waistband from my wardrobe – but I've learned I can channel the same energy I found within myself on that fateful day into my late-night disco shows, too. A verbal dom in a maxi skirt and a glittery eye might be unconventional, but all it takes is some boned-up role play to have guys on their knees begging to be controlled, whether they think I look 'masculine' or not.