We'd brought it up and shelved the idea more than once; it was too stressful a time or we were feeling uneasy. But this past August he submitted his master's thesis and I recovered from an unkind birthday comedown, Covid infections were low, so how about now ?
For monogamous gay couples, the open relationship is regarded as a benchmark the twosome will one day reach. It's as much a skill for sexual survival as a gay rite of passage, like taking a picture in front of homophobic protesters or reconsidering how their name is spelled. 
We agreed on what the heterosexual home-owning community refers to as a 'hall pass': a systematized 24-hour sexual trial in which we both schedule exactly one Grindr hook-up, evaluate our jealousy, and see if this fucking other people business might become a permanent fixture. No sleepovers, no hosting. Anticipating the slim yet possible threat of one flopping while the other gets crowned most eligible newcomer on the Grindr grid, we blocked each other's accounts and agreed not to text until midnight. 
After posting a bold and bare-chested photo, I quietly basked in the inevitable swarm that comes with going online in a new town or neighborhood, eager island-dwellers thrilled to escape the community's prevailing inbreeding. With a presumptuous pat on the back, I ignored the majority of initial messages, bent on putting my One Free Fuck card to good use.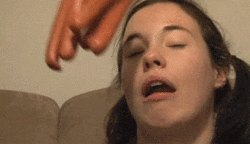 Before long, conversations withered and our playfully competitive race against the clock grew rabid. It's Wednesday, I reassured myself,  and people on Grindr have work and lives and are flakey until proven desperate. It's Wednesday and he who breaks the veil of nonchalance first is the one foolish enough to care. It's Wednesday and you're sitting on the floor with your phone plugged into the wall shouting  Hey ;)  down a wishing well while your boyfriend slide-whistles on a stranger's cubic liter of cock because you thought this was a good idea. 
The sun sets and with it any semblance of enthusiasm. On an app where the bored are the leading interest group and attention is the premier attraction, an unambiguous let's fuck is desperate, a naive dismissal of courting and chivalry (even to a people reputable for shrugging before sex). Still, I'm tempted to lay my cards down. Good evening. I have four hours left to procure a consequence-free lay before the clock strikes midnight, rendering my hall pass invalid and my confidence dissolved.  Sadly, if lying about your height or marital status on a sex app is a misdemeanor, exhibiting vulnerability is punishable by death: best not to follow let's fuck  with p lease I'm begging you. 
Composure crashing in waves, I take multiple tomorrow?  responses in stride. Fools! The desperate can't afford tomorrow. Candidate tongue emoji – whom I considered an adequate plan B – predictably cancels on our vague free after ten  plans. Heart thudding, I look down at a hand driven to madness by rejection scrolling through messages previously dismissed. Do you realize that before this sadistic experiment I thought something of myself?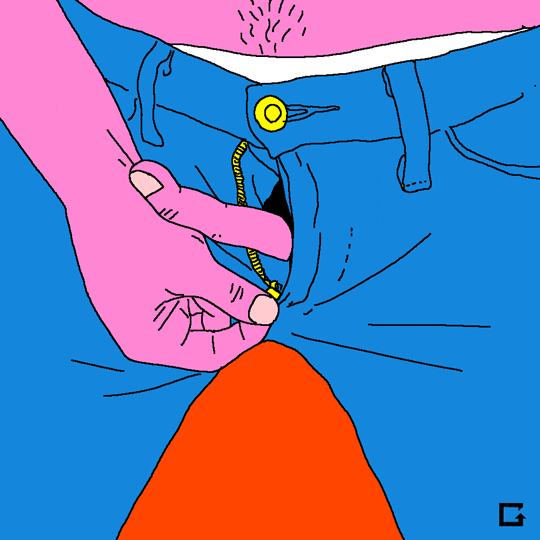 A new message appears, heroically offering a generous helping of ass, followed by photos explicit enough to warrant caution tape. Good enough. I tell him I'm into everything he listed except chems and BB and he says Perfect . Without another thought I hop on my pathetic little bicycle. When steel-toed rejection boots have nearly trampled you to death, you accept the one raised hand in a sea of crossed arms and you shake it till something comes out. 
I notice he's chemmed up immediately, a promise broken. I consider my options and the stomping of my biological clock. Like a teenage virgin in the backseat of a sports car with a letterman jacket draped over her bare shoulders, I disclose that this just wasn't how I pictured it. He's understanding and a gentleman; casual sex not worth the complications. 
I ride home a sore loser ready to iron my good-sportsmanship briefs for tomorrow's tough talk. A text from the boyfriend-turned-adversary reads I feel like shit . 
Maybe he broke a rule and is stricken with guilt. He's found a tastier dick. He's in love.  I call him. 
"I was online all day," he groans. "I even lied and told two guys I wasn't in town tomorrow so it had to be tonight."   I rejoice and ride to his place with a newfound pluck. It's a Wednesday night and the two least fuckable anglerfish in the sea fall asleep in each other's arms, united in rejection and laughing their blue balls warm, notifications turned off.