Luna and James are one of the most prolific couples on Lustery, they've shot over 5 videos and we're expecting more! We've been following their interests as they started exploring BDSM together and different camera techniques. They are a great source of inspiration for us and for everyone interested in starting to document their sex lives together as a couple. We asked them some questions to get to know them better ad to learn from their experience.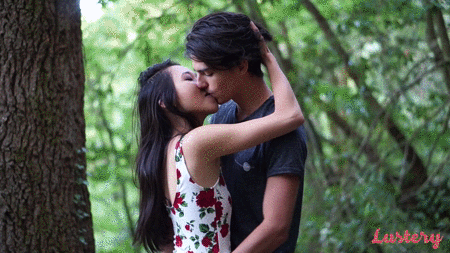 - Your names & where are you from?
Hello! We are Luna & James from France.
- How did you get to know each other?
We met about two years ago through Tinder. Luna was just out of a long relationship and I was back from a year studying in Asia and looking to go back to find a job there. We kept saying that at this point in our lives a serious relationship was the last thing we wanted/ needed. Something must have gone wrong (or really right) at some point and here we are!
- How would you describe your relationship.
Travel, Sex, Food, Create, Repeat! More seriously, we have a very fusional relationship. We are not very social people and just love spending 100% of our time together exploring new cities and creating content. And it's a good thing too, since making videos is our job we also have to be able to work together and that's definitely a true challenge, we don't think we've ever had any other relationships where that could have been possible.
- Your favourite food:
Asian food in general but at the moment we've really been craving Pho! After 6 months in Saigon we've moved to Barcelona and it's been hard finding a good one here...
- How did you get into making sex videos at home?
For us it actually started with live cam shows. It was kind of a joke at first, I (James) read an article on the topic and thought it could be a good experience as something new to try out. I wasn't really serious at the time but I caught Luna watching a lot of live shows in the following days. She was pretty intrigued and in the end wanted to try it so we jumped in. After 6 months of live camming, Lustery offered us to film a sextape. That was our very first one (like, ever!) and we loved it! After that we decided to dedicate all our time making videos, we love the creative process and the storytelling power that it gives.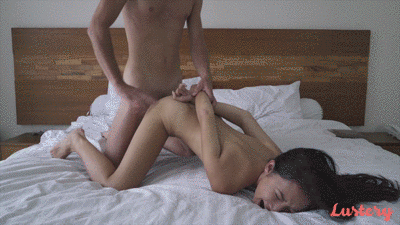 - What sort of videos do you make?
We make two types of content. Paid content: these videos are longer, more high quality, filmed with two professional cameras and we take great care to make sure the visuals are beautiful. Free content: We have a vlog on PornHub where we take people with us on our journey. That can be traveling exotic islands in Vietnam or just painting palets to build a DIY couch but it always ends up with great sex. The sex scenes tend to be shorter and more "raw", we just use one camera and focus on POV.
- How has shooting sex videos influence your relationship / your sex life?
People are often curious about this, we get a lot of questions about whether filming ourselves can reduce the sex drive in a couple because maybe some of the "mystery" and the "magic" is gone. But for us it has been the opposite! It has just made us very open about our fantasies and desires and we communicate a lot better now that we might have in the past. We feel free to express and experiment all our kinks and new ideas without any taboo.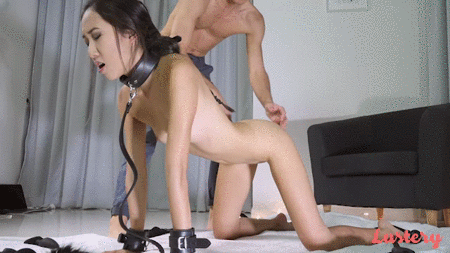 - And has it had an influence on the rest of your life?
It had a huge influence. We were incredibly lucky to be able to switch to making videos as a full time job. Now we get to be our own bosses, create content we love while traveling the world and living our passions. We wake up everyday thinking that we have the best job in the world and we hope to continue doing it for a very long time!
- What is the funniest shooting that you've had so far?
We recently met up with two other amateur couples that make porn videos for a living and we spent a week together. On day 3, pretty high on cheese and wine, we decided it would be cool to make a cooking show for our PornHub vlog where we would teach people how to make gnocchis. The video definitely won't teach you how to cook but we think it turned out great and we all had an incredible time shooting it.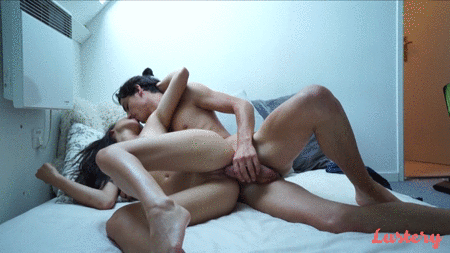 - And the hardest?
There's no specific one in mind but we definitely had a lot of difficult shooting experiences, even now after doing this for almost two years. When you involve a lot of preparations, lights, an external monitor, etc. You can get lost in the technical side of things. We usually both have a strong creative idea behind a shoot and it can sometimes be hard to communicate and to agree in those situations. But you just have to take a break, talk things out and then we can go again!
- Would you recommend other couples to shoot their own sex videos and what piece of advise would you give to a couple that wants to start shooting their sex life?
We would, above all, stress out that communication is essential. It's important to talk about everything, set expectations, be able to change your mind and never feel pressured to do anything that you don't want to do. People now see us on PornHub and we receive a lot of messages from couples that want to do the same. But you have to remember that it took us almost two years to publish our first video there. For a very long time we weren't ok with having an exposure like that, we just wanted to shoot scenes and sell them to our small community of followers. That's what felt comfortable to us until we decided we wanted more.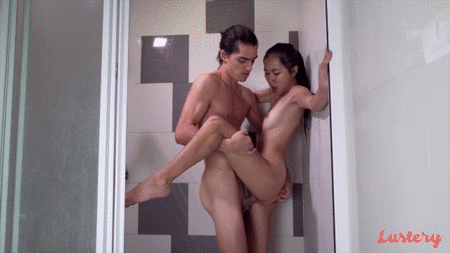 That being said we would encourage couples to shoot their own sex videos if that's something that turn them on! A good idea can be to start with your phone, record yourselves having sex but do it knowing you won't post the video anywhere and will delete it after watching it together. If it really gets you horny then make more until you get more comfortable with the process and when you feel ready you can start thinking about sharing it online (if that's your thing!).