Kim and Paolo are one of the first couples that joined Lustery. We connected through social media and it was clear from the very first moment that Lustery and this couple were a great match! They embody everything Lustery stands for: sex-positivity, exploring sexuality together as a couple with an open mind, good communication and lust for fun.
They are so convinced of these ideas that they've made them into their life style – they've spent their last years traveling the world and making the hottest sex videos. We wanted to get to know them a bit better, so we asked them to tell us more about themselves.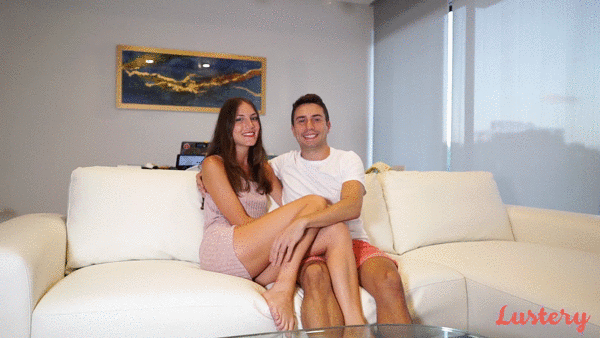 - Your names/ages & where are you from?
We're Kim (24) and Paolo (29), we were born in Italy and raised in Argentina.
- How did you get to know each other?
We met at the office, working for an international company, Kim as account manager and Paolo as an IT (we were normal people). Our relationship started with a road trip we made with co-workers for Carnivals, and now we celebrate it every year in a different part of the world.
- How would you describe your relationship.
Honest, sexual and friendly. We're not perfect but we always have in mind that we love and want the best for each other, so the least we can do is being honest, acting as best friends and fucking the shit out of each other while discovering new fantasies together. Our concept about an ideal relationship is that we don't belong to each other, but we actually choose each other every day.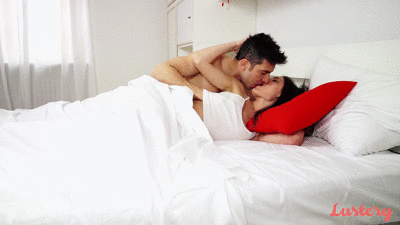 - Your favourite food:
Wow, this is so hard. Can we say all of them? We love cooking and going to restaurants, we love healthy and junk food, we go crazy for chocolates and fruits. We really love them all.
- How did you get into making sex videos at home?
We started recording the typical homemade, pov, low quality blowjob videos with a smart phone just to watch them later while having sex, the usual. One day we decide to add a plot, Kim was a schoolgirl and Paolo was my neighbour and he came to help me with my homework.
We never thought of doing anything with the videos until after a couple months of moving to Italy. It felt like a fresh start and porn was what we had always wanted to do, and we were so far from our families they would never find out (big mistake lol), plus we discovered that all sites had the "block country" feature, so we decided to give it a try.
We started taking private shows online and for this site you had to upload at least 5 pictures and one video to be able to start broadcasting, so we did our first video, "La Gatta Venutta dall'Inferno". People went crazy buying it and started asking for more content, ordering custom videos, photo sets, dirty panties, etc, and we just loved all this.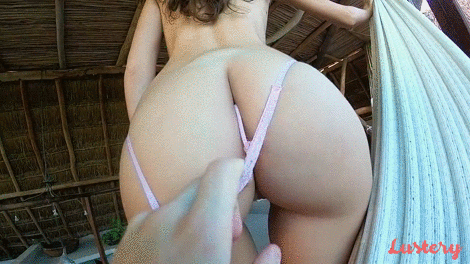 - What sort of videos do you make?
Real ones, we live our lives and when sex happens, we record it. Some days we are prepared with pro cameras, some days we use our smartphones, and others we just leave them for ourselves (wish we could upload our brain memories). Our favorite videos are either public or outdoors.
Or just with more people, whether interacting with them or just being in the same room. Having people around while having sex is such a turn on for us, or just feeling the sun and wind on our naked skins, it just feels too good! We're so lucky to be able to travel and have sex in the most beautiful places on earth for a living.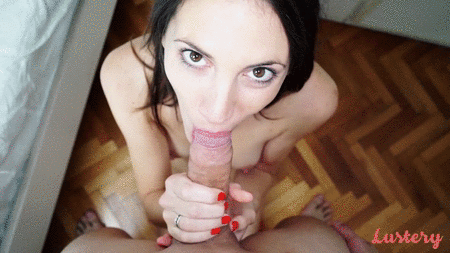 - How has shooting sex videos influence your relationship / your sex life?
We used to have sex every day, now we do it even more. It's like our sex life has been split into 3: audience-free sex (no cameras) – background-audience sex (Snapchat/Videos) – active-audience sex (live shows) and we love them all and can't see us ever stopping. Sharing our sex lives makes us feel more connected and well, hornier.
- And has it had an influence on the rest of your life?
Yes! We've met awesome couples and girls who are as sexually open as we are and who also love sharing their intimacy. Not long ago we were talking about how all our dreams are becoming true.
We're free to create the type of content we love, we have an audience happy to buy it and eager to follow our adventures and we get to meet like-minded people to share this beautiful life with. Also, our sex life is crazy, wild and experimenting. On the bad side we've lost friends and family members because most people don't agree with our lifestyle, but luckily one day sex will not be a taboo anymore and we'll all be able to enjoy without being judged.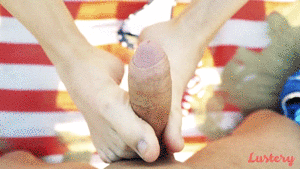 - What is the funniest shooting that you've had so far?
1 weekend, 2 parties, 3 cumshots. It's our best-selling video and it won "video of the year 2018" and we're sure it's because people realized how much fun we had that weekend in Tenerife.
We decided to rent an airbnb in the south to attend to 2 popular summer parties by the beach and in the hour-long video you can literally see us fucking everywhere.
The parties were wild, we met a lot of people, even kissed a girl, spent the days drinking Cuba Libre by the beach, fucked in the car, sucked him at the beach, we got so wasted and couldn't stop laughing and having fun. It's a weekend we'll always remember.
- And the hardest?
"I cheat on Kim with her twin sister". It's not easy convincing your twin sister to have sex with your boyfriend.
- Would you recommend other couples to shoot their own sex videos and what piece of advise would you give to a couple that wants to start shooting their sex life?
Absolutely yes!! Our first advise always is don't do it for the money, do it for the fun! Shooting porn videos and sharing them online opens a new world to the couple's sex life that it's worth even if you wouldn't make a penny.
So just take the experience to open up, get to know each other (and yourselves) better and discovering all your new fetishes! Life is changing, our generation will take porn to another dimension, we'll break the taboo and make sex normal, artistic, natural, and safe.