The mixture of tenderness and roughness is one of the mesmerizing aspects of the videos of Evie and Josh. This couple found out early in their relationship that they were both kinky and interested in exploring how far they could go together. Their sex life has been playful and boundary-pushing ever since, and recording it has been one more exciting addition.
We wanted to get to know them better and now we have a unique chance as they just shot their first VLOG for Lustery, where we accompany them in their travels through Indonesia! We spoke to them about BDSM, anal play, consent and more...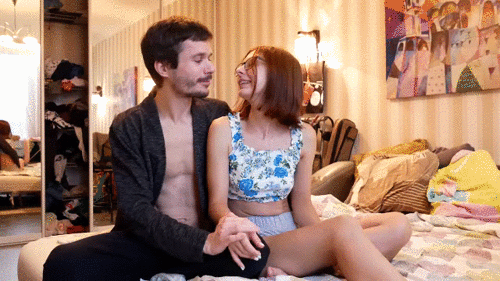 - Your names/ages & where are you from?
My name is Evie, my boyfriend's name is Josh. We both are from Eastern Europe (we'd like to keep our more exact location unknown), but we've spent all last winter in Indonesia and are planning to travel as much as we can in the future.
- How was the first time you had sex together?
I was 20 years old, Josh was 27 years old when we had sex together for the first time :) It was on our 2nd date actually.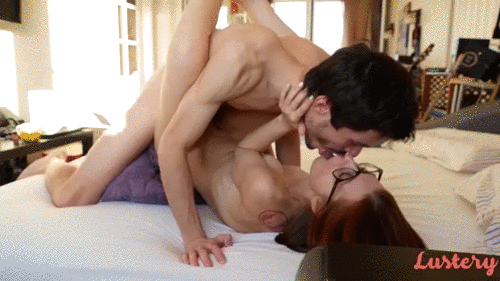 - Your favourite drink?
Coffee - mine is black, Josh likes it with milk. And matcha latte, green tea.
- How did you start making sex videos at home?
Actually, it was my idea. We started to record just for ourselves, with poses, editing and so on, it was fun. Then we found out about the possibility of making money from it.
- You are both into BDSM and anal play, how did you discover this and has it changed throughout your relationship?
We discovered it accidentally :) We had our first anal sex experience when we were less than a month together, and it took our sex life to a whole new level. Then we started to add other stuff, slowly at the beginning and gradually growing to more intense.
I don't recall us discussing our rough play before sex, only after, being grateful to each other and sometimes fantasizing about what else we could try. I think that it's just what we are both made for (in terms of sex). Also I believe more people could enjoy different and exciting sex play if they could loose artificial feelings of shame and guilt that society has been forcing on us for the last couple of centuries. Sex is for people to enjoy, not to feel bad for.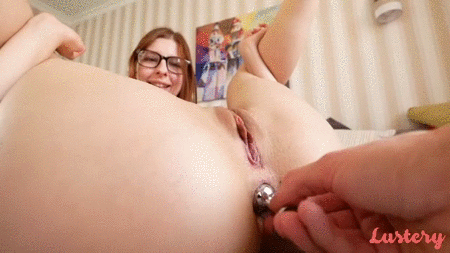 - How has shooting sex videos influence your relationship / your sex life?
This besides all the fun and pleasure is a job, so we kind of work together now. Meaning we have to have more mutual understanding, find more compromises and maybe even be more compassionate than if we weren't. Sometimes it's easy and sometimes it can be a bit tough, but we always work it out. Our sex life is pretty much the same, I think :) That is because we mostly are shooting our real sex, not just popular positions and angles. Also we have a lot of sex aside from shooting videos.
- Would you recommend other couples to shoot their own sex videos and what piece of advice would you give to a couple that wants to start shooting their sex life.
Well there are a lot of factors to it. First and probably most important is consent and mutual desire to do so. If you're a guy offering your girlfriend to shoot sex videos and she has mixed feelings about it don't get upset or angry and definitely don't try to force it upon her if you value your relationship. Be respectful and reasonable, discuss everything as much as needed and don't be afraid to double check all the points, better safe than sorry.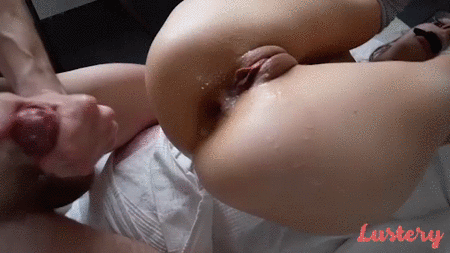 And of course the same goes other way around if that's your case :) Also that type of stuff is probably not for everyone so just be mindful with your partner, that's the basic advice. If you firmly decide to do it I'd recommend to pay attention to the image quality. As one of my favorite models said: "Amateur doesn't have to mean bad quality". That is if you want to have a popular account, of course. And be nice. There are lot of haters and simply rude people on the internet, that's something you'll need to learn to deal with. But don't get discouraged. The amount of positive vibes you'll get from you work will outweigh all the hate pretty easily. Porn is made of love and you should be the envoy of that love :)
CLICK HERE TO WATCH EVI & JOSH'S TRAVEL VLOG THROUGH INDONESIA