Delfine and Juan made their debut on Lustery over a year ago, though sharing their first sex tape with the Lustery community is just one of many paths sexual curiosity has led them down. Even though they've been together for seven years, their insatiable appetite hasn't dwindled and the Lustery couple keeps on discovering new flavours to their sexuality.
In the newest episode of the POV podcast, they share how they've kept the flame alive. A hint: talking! The bilingual couple even shares how to get your tongue in a twist and improve your oral skills. Getting in Bed with Delfine and Juan, we also revisit their very first encounter in London, back when Juan was working in a café and Delfine was on the hunt for the best hot chocolate in town.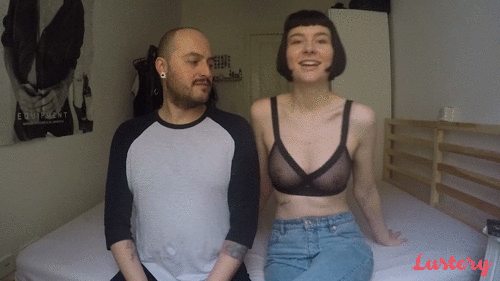 Clearly, it was some pretty incredible hot chocolate as the couple soon uprooted to start a new life together in Berlin a year later. Once again, Berlin proves to be the city where sexual fantasies come true. Juan and Delfine don't have an open relationship, but they're not monogamous either, so they've figured out a way to navigate jealousy that makes them both happy. In other words, their dating lives continue to be as much of a thrill as their kinky home life.
Expect more about dating as a couple (even in times of corona),  why social distancing is making them both feel hornier than ever and how these two entertain themselves in lockdown.
Click here to listen on your favorite podcast platform.
Watch their full interview here:
https://www.youtube.com/watch?v=Ayz99K98gFQ
Podcast Transcript: