Ulysses and Asteria story is quite a cinematographic one - they're high school sweethearts! They met in their first year when they both decided to take a wood-workshop class. Asteria was the only girl in the class and they just naturally became best friends which quickly turned into more than "just friends."
She would go over to his house and watch movies and by the end of the night, they would be cuddling so they decided to start dating. They've been together ever since and they moved in together after graduation. Here at Lustery we wanted to know more about this romance and how we got as lucky as to have such an insight into it!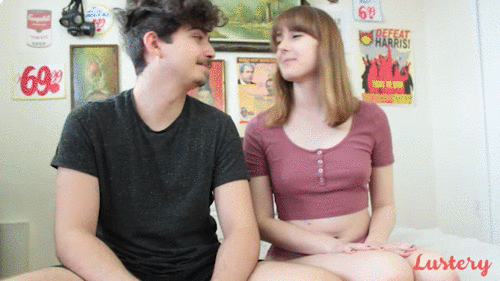 - Your names/ages & where are you based?
We are Ulysses and Asteria, we are both 23 and we are based in Canada.
- Can you remember the first time you had sex together?
We definitely remember the first time we had sex together, we were still in high school and had no idea what we were doing. We had been dating for a while so everything was leading up to sex and it just happened naturally one day!
- Your favourite drink:
Asteria's favourite drink is almond milk matcha lattes and Ulysses loves brown rice green tea. We're big tea drinkers!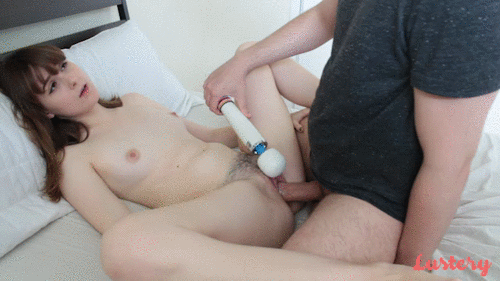 - How did you start making sex videos at home?
We were students in university and needed a way to balance going to school full time while also making enough money to live and pay off our student loans. We had worked a couple jobs but it was hard scheduling work and school. Asteria had been following cam-girls, porn stars, and other sex workers on tumblr so we had seen that it was possible to make money from webcamming and videos. We just decided to try it one day. It was really spur of the moment but it was fun, exciting, and totally different from what we were used to! We absolutely loved the feeling we got from the exhibitionism as well as earning an income from loving each other. It was life changing.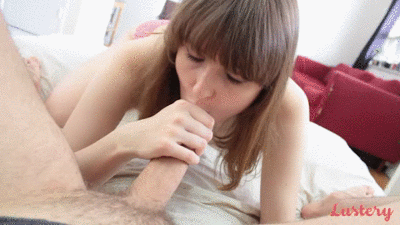 - How has shooting sex videos influence your relationship / your sex life?
I think shooting sex videos has greatly influenced our relationship. We were always open with each other but it definitely opened us up even more. We have indulged in many new positions, fetishes, kinks, and things we would have never tried before. We have had so many funny experiences interacting with people online as well as learning about the adult entertainment world. We have met other couples and models who do what we do and have made many new friends. We've been given so many cool opportunities such as traveling which was always our dream. Ultimately, we feel a lot more confident than we did before we started making videos, we have fun everyday and get to spend so much time together. We love our job!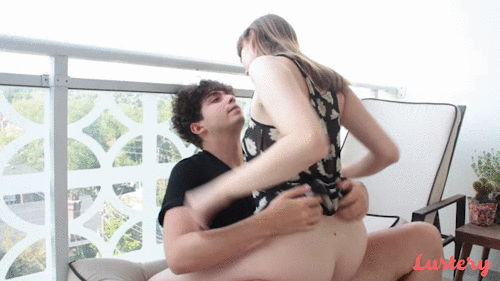 - The silliest thing you've ever argued about:
Honestly, the silliest argument we have is that Asteria doesn't like peanut butter toast but Ulysses loves it. Asteria likes making complicated meals (she loves cooking) and Ulysses knows that so it's become a thing that he playfully teases Asteria about.
- What would be the one piece of advice about sex you would give to the world:
Communication is very important! Talk openly to your partner about what you like and what you don't like. Many people don't talk about what they're going to do during sex, but it can be so much more fulfilling if you just let your partner know exactly how to make you feel good!